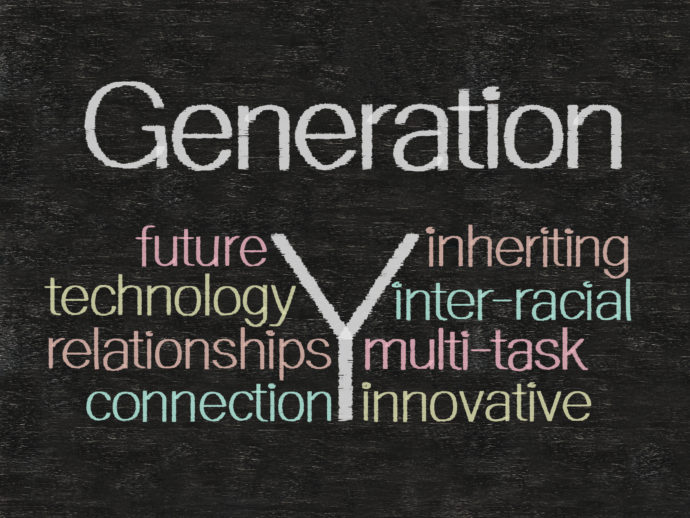 by Rick Kroetsch
Millennials are the first large demographic group to have grown up digitally. Since birth, they've had digital technology—from game consoles, to the internet, to smartphones—which has become indispensable in their lives. It's all they've ever known.
Millennials, also known as Generation Y, is the demographic group born between the early 1980s and the early 2000s. Estimates put the population of this group in Canada at over 8 million. Their power in the marketplace will continue to grow, so it becomes necessary to understand how they think and how they purchase in order to connect and sell to them into the future.
What are you doing to attract Generation BuY?
They're direct
Get to the point and don't waste time. They use acronyms, emojis, and internet slang to get to the point. ICYMI YOLO (in case you missed it, you only live once).
They're social
This demographic doesn't want to be "sold" to—they want to be your friend or ally. If they like what you do and what you stand for, they will share with their friends to help build the brand with their influence.
They rely on friends, family, and peers for recommendations and suggestions—make sure your company is one they will recommend positively. Never before has building and understanding word-of-mouth been such a big component of your marketing efforts.
They're outspoken
Sharing experiences is second nature to this group, and they will share the good and the bad. They give reviews that allow them to help others and get their voices heard. If you're not sure what they're saying about your company, you have no chance to use a positive experience review or counter a negative one.
They're health conscious
Millennials, especially women, are concerned with their health and nutrition more than any other past generation. Millennials view healthy eating as a lifestyle choice that includes knowing the origin of foods, how they're grown, whether they're subject to sustainable farming methods, etc. Health, to this group, is focused on balance and well-being, and you will want to know how to tap into this.
They're not marketed to like past generations
They search and connect with others to get their information, so traditional marketing, advertising, and promotional tactics may not reach them. It's not that they're necessarily ignoring them—they never see them because they're in formats they don't connect with.
This digital consumer, for example, is following a company on Instagram to get an idea of the culture of the brand, not for a marketing message. Interacting with them is different from targeting them with ads. Millennials want an authentic interaction with your company.
They're committed
Causes and social responsibility are important to them. They have a strong sense of moral, ethical and environmental concerns than do past generations. It's important to them to support companies that match their values and concerns.
They're the future—and they're worth knowing
They're the perfect natural health customer of today and the future. They're passionate, health focused, environmentally aware, and focused on making themselves and their friends better and healthier. Listen to what they're saying and make them the key to your future success.
---
Rick Kroetsch is the vice-president and associate publisher of Alive Publishing Group