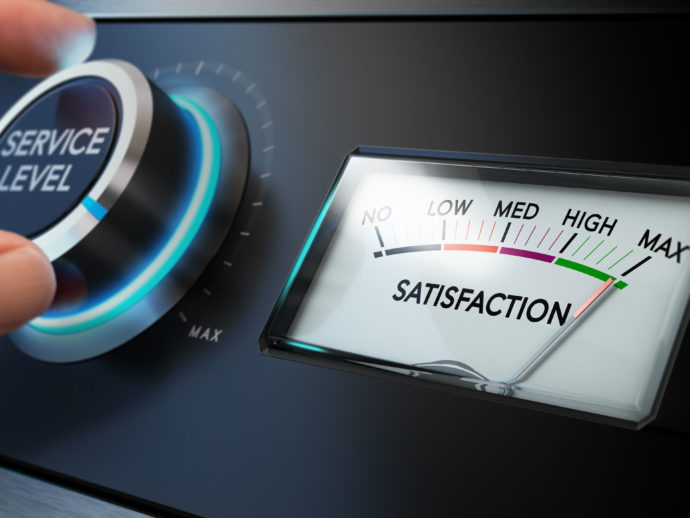 by Rick Kroetsch
Customer expectations increase daily as they strive for quality products and service, convenience, and ease of purchase. When they experience your company, how do you stack up?
Determined to have no defaults or downtime
Consumers today want and expect everything to be perfect the first time, every time, for all products and services that they purchase. They are looking for convenience—not having to go back and return something either in-store or online.
Reverse engineer the customer experience
If you want to have a happy, satisfied customer, you need to have a flawless execution of the buying process and product use. If the process takes too long or the product is out of stock, missing something, not ready to be used right away, or requires the customer to think/research or YouTube an answer—the experience is damaged.
Where to start?
Think like a customer. From their first thought of buying your product to using it for the first time, you need to break down the steps involved and ensure that all the steps work in unison for a seamless customer experience. Customers want customer service built into their buying experience, not a voice on the phone trying to fix a problem after they've bought something.
Set the standards
What do you expect and how do you ensure standards are being followed? The experience starts from your website or your flyer to the store's parking lot to successful checkout. What standards do you have for each stage of the buying process?
Break it into bite-sized chunks
Take the experience and break it into smaller sections that ideally are overseen by one person or department in your organization. This will ensure that accountability is built into the process.
Let's take a customer experience and look at three of the following four steps:
1. research
2. physical store experience
3. in-store experience
4. checkout
Research would be the customer checking out your website, reading your flyer or ad, et cetera. These pre-purchase functions probably fall under your marketing department. Set standards for them to ensure products are explained properly, priced accurately, easy to understand, and available.
Physical store experience could involve the parking lot, exterior garbage pails, clean doors and windows, signage, and anything else that makes the physical store look inviting and professional. These probably fall under another manager or department.
The in-store experience could fall under your category or department managers. Are the end caps correct, specials signed, products in stock, visual merchandising correct, et cetera? This will help with the convenience the customer is looking for in their shopping.
You can include as many steps as needed for your company and areas of responsibility. In each stage, continue to think like a customer—what would they expect that you promised and need to deliver? It makes it easier for everyone in your organization to follow through and follow up to ensure that you are executing your customer promise flawlessly every time.
Build it in
Don't just review the customer experience once—make sure this type of assessment is built into your culture so that it is done every day of the year no matter when the customer is engaging with your company.
---
Rick Kroetsch is the vice-president and associate publisher of Alive Publishing Group.