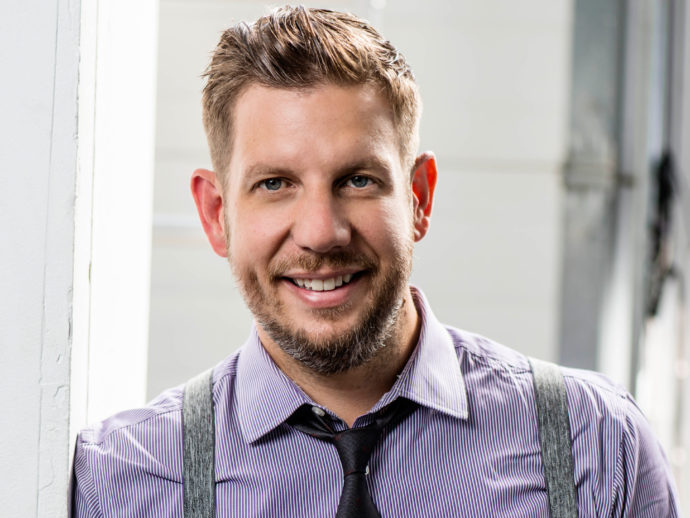 Back by Popular Demand!
Why Natural Health Retailers Are the Envy of Their Competitors
Friday February 23, 2018 | 10:15 a.m. – 11:15 a.m. | Room 212 | Members Free | Non-members $10
Speaker: Ryan Benn, Alive Publishing Group
Understand the key differentiators that can ensure a profitable, long-term business model for the natural health retailer — includes a toolkit and playbook for success.
Join an insightful conversation with Ryan Benn to discuss what natural health retailers are doing right, what they are doing wrong, and what they need to improve on to increase their business and stay ahead of FDM (or competition). Ryan will share information gathered from polling the alive Listens reader panel to gain insights into what consumers are looking for at the stores that they shop in and to compile a playbook of actionable tools to ensure the success of your natural health business.
About Ryan Benn
Ryan became President of Teldon Media Group in 2012, and served as Executive Vice President for the company three years prior to his appointment. Over that time, he has brought extensive leadership and innovation to help Teldon's customers do what they value most: creating superior client experiences.
Since 2005 Ryan has also been the President of Alive Publishing Group, where he continues to serve today. Over the past twelve years, Alive Publishing has introduced numerous new products and services making it a multi-faceted media company. With the launch of alive USA, Australia, alive@work, alive Studios and the alive Summit, Ryan and his team have taken a trusted Canadian brand and transformed it into a global powerhouse with an audience of over 30 million readers around the world. These new products and services have diversified revenue and generated above exponential income growth.