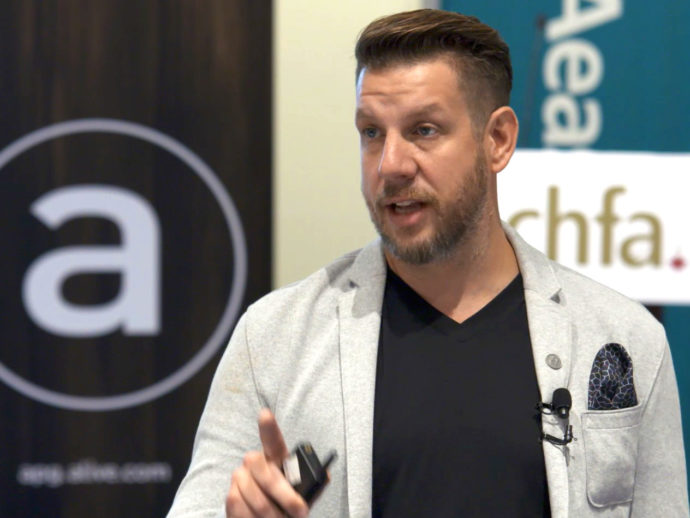 After conducting months of research, we have the answer to that question. Alive Publishing Group's President and Publisher, Ryan Benn, presented the results to retailers at CHFA East in September 2017, revealing how natural health stores can provide even more value for consumers and further differentiate themselves from the competition. In case you couldn't make it, we wanted to share some of those key insights with you.
What we know
In order to gather data, we turned to alive Listens, our community of more than 1,500 engaged natural health consumers. We sent out three surveys to alive Listens participants.
Insights from consumers
Based on the survey results, it's clear that consumers value the unique atmosphere and community feel of natural health retailers. They also shop at natural health stores for these reasons:
the superior product selection, choice, and quality
the like-minded staff and customers
the trusted brands
Consumers also view natural health store staff as trusted advisors.
79 percent want advice related to product knowledge.
47 percent want product recommendations.
35 percent want nutrition advice.
When asked if they'd be interested in attending in-store events at a natural health retailer, 62 percent of consumers say yes. Try hosting food and nutrition demos, sessions on specific health needs, or product information sessions at your store—these are the types of events consumers rank as most appealing.
Insights from retailers
In addition to surveying our alive Listens community, we conducted telephone surveys with hundreds of natural health retailers. Based on the results, we know that retailers feel that their stores have three key competitive advantages.
They're local.
They have specialized products/selection.
Employees are educated and provide high-quality service.
When asked if their customer-facing team should have accreditation/education, an overwhelming majority of retailers (92 percent!) say yes. Has everyone at your store taken alive Academy's Natural Product Advisor course? It's a simple, affordable way to make sure every staff member has the product knowledge consumers are looking for.
What we've learned
Here are the top five takeaways for you and your business.
1. Knowledgeable staff matters most.
2. Get to know your customers.
3. Community participation is key.
4. Social media is a must-have.
5. It's not about price; it's about value.
What you can do
Ready to act on these insights? Start by ensuring that your staff is educated. Next, create the experiences and community events your customers want, from food and nutrition demos to product information sessions. Finally, get on social media (if you're not already) to market your company and interact with consumers in new ways.