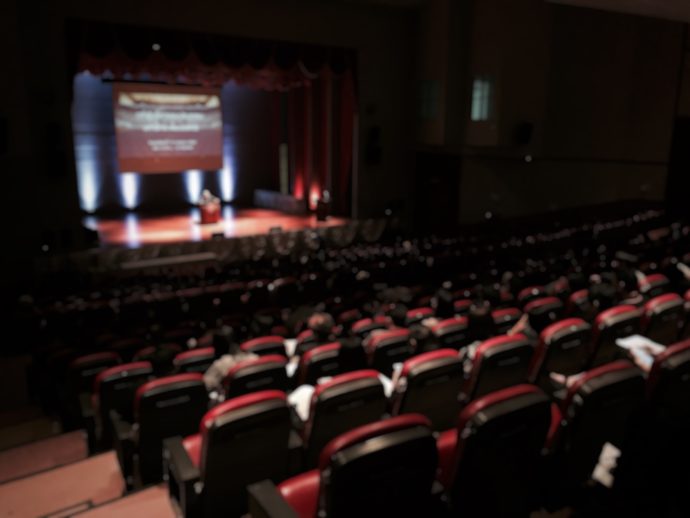 by Rick Kroetsch
You're busy in your business but know you need to get ideas and be inspired to make changes for the future. Where should you go for time-efficient solutions?
TED Talks
A great way to stay current, get ideas, and get inspired is by watching some TED Talks.
TED (Technology, Entertainment, and Design) is a place where all kinds of topics from science to business to sustainability are discussed by current thought leaders.
The mission of TED is to spread ideas. They believe ideas change attitudes, lives, and the world. Ideas are the bloodstream of your business or your job. Getting inspired by an idea from a TED Talk may be the catalyst you need to make changes in your business world.
TED conferences
Every year, a major conference is held to bring people together to discuss and share ideas. For the last couple of years, it has been held in Vancouver in April. This year's theme is The Age of Amazement. Thousands of people will get together for five days to be inspired and go out and make change when they get back home.
It's not just about business
Don't just look for business topics. Expand your horizons and learn about areas you wouldn't normally look at. Get out of your comfort zone—you never know where it might lead. Ideas lead to change.
But I don't have time
Each TED Talk is limited to 18 minutes. The speaker covers his or her topic in that time frame to keep people interested but give them enough information to take action.
What's trending?
Below is a list of some of the most popular talks of all time. There are many lists available on topics like business, design, global issues, technology, and many more.
Do schools kill creativity?
Your body language may shape who you are
How great leaders inspire action
The power of vulnerability
How to speak so that people want to listen
My stroke of insight
Why we do what we do
The puzzle of motivation
The power of introverts
What makes a good life? Lessons from the longest study on happiness
The happy secret to better work
The surprising science of happiness
Inside the mind of a master procrastinator
How to make stress your friend
Brain magic
The danger of a single story
Your elusive creative genius
If you're looking for more specific ideas
Here are some business titles:
Got a meeting? Take a walk
The happy secret to better work
Why work doesn't happen at work
How to succeed? Get more sleep
Forget the pecking order at work
What it takes to be a great leader
As work gets more complex, 6 rules to simplify
How to save the world (or at least yourself) from bad meetings
The power of time off
Dare to disagree
Next steps
You can find 18 minutes once or twice a week—watch and get inspired!
---
Rick Kroetsch is the vice-president and associate publisher of Alive Publishing Group.