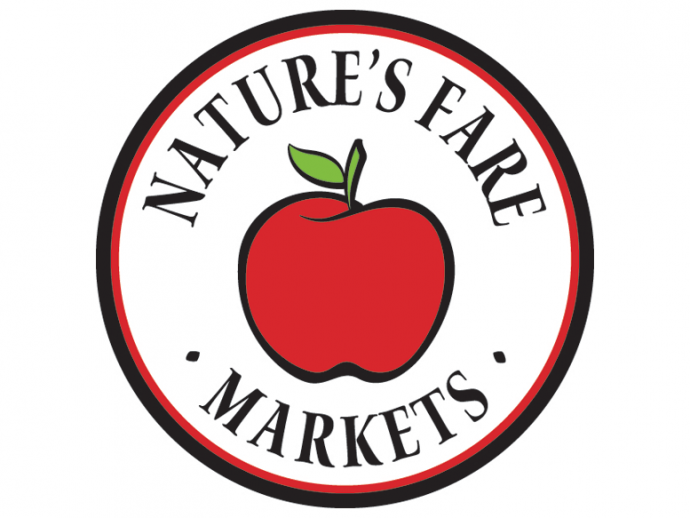 Vernon BC – Nature's Fare Markets' seventh store – full of the best, handpicked natural and organic foods, vitamins and supplements possible – opened in White Rock on June 7th at 15180 North Bluff Road (Previously Shoppers Drug Mart).
The 10,500 sq. ft. store is the popular Okanagan-based, family-owned chain's second Lower Mainland location. Known for their ethical and sustainable practices, rigorous quality standards, and support of local farmers and artisans, owners and employees pride themselves on providing wholesome products – including 100% organic produce, ethical meat and dairy, non-GMO, gluten-free and vegan options – as well as information and resources to nourish body and mind.
"We are so excited about opening in White Rock", says General Manager Corporate Operations Shaun Daniels. "This beautiful community is a perfect fit for us, and we look forward to getting involved, and thriving, in this close knit community of active, health-conscious people."
Shoppers can also enjoy an organic Juice and Smoothie Bar, and eat-in and ready-to-go homemade, hearty salads, sandwiches and treats in the Bistro.
Grand Opening Party is on June 25th. Join us for food, fun and awesome deals.
About Nature's Fare Markets
Nature's Fare Markets is a grocery store you can trust. Full of the best, handpicked natural and organic foods, vitamins and supplements you can find. They truly care about their products, their people and their footprint. BC family-owned, happily serving customers in Kamloops, Kelowna, Langley, Penticton, Vernon, West Kelowna and White Rock. www.naturesfare.com
Media Contact:
Debbie Collins, Phone: 604-724-7634
Email: dcollins@naturesfare.com