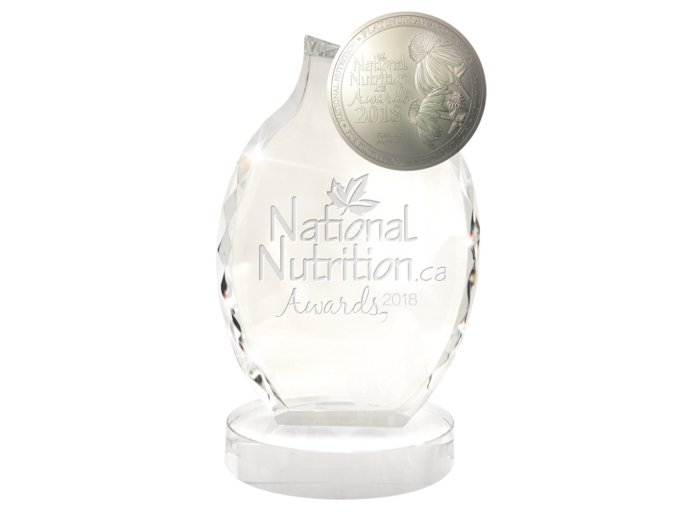 National Nutrition's Unique Way To Thank Its Partners
Darren Firth, owner and founder of National Nutrition in Orillia, Ontario, wanted to thank his supplier partners for their support in a personal and unique way. He accomplished this with the creation of the National Nutrition Awards back in 2016.
Firth comes from a natural health retailing family. "One of the things that my father taught me in dealing with suppliers is that we should always strive to develop a relationship with them that works for everyone.
"With the NN Awards, we wanted to recognize both the products and the people associated with our partners. It's important for the community to know that you appreciate them and value your relationships—the National Nutrition Awards are one of the ways that we can do that."
In this, its third consecutive year, 53 award categories—ranging from best bar to best women's product—were distributed to deserving people, products, and suppliers.
This year, some greats in our industry were honoured with the Person of the Year category. Winners in this category included Bruce Cole, Editor/Publisher of CNHR; Helen Long, President of the CHFA; Joy McCarthy, CHN, Founder of Joyous Health; and Mackie Vadacchino, CEO of Bioforce Canada Inc.

The nominees were selected by a jury made up of the National Nutrition senior management, with input from junior managers. "More than one argument had to be settled with some chamomile tea," said Firth.
Although the awards were created as a way for Firth and his team to thank their suppliers for all they do, they have generated a tremendous outpouring of excitement and attention from across the industry. "Our winners are excited to announce that they've won; it gives them a good news story to tell and shows their dedicated consumers that they are working hard to bring them the best."
National Nutrition dedicates quite a bit of time and money to making the award program a success every year; in fact, they are already hard at work on the 2019 awards.
Winning products and brands will be highlighted shortly on the new NationalNutrition.ca website with a "National Nutrition Awards" winner department that customers can shop from directly.
Winners and images are also featured on National Nutrition's dedicated awards website, nnawards.ca.