BioSil™ Advanced Collagen Generator
Numerous clinical studies prove the most beautiful results for skin, hair, and nails with BioSil.
Reduces fine lines and wrinkles
Increases skin elasticity
Thickens and strengthens hair
Fortifies nails
assurednatural.com; 1-888-826-9625
New Nordic - Hair Volume Gummies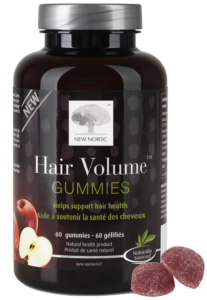 Hair Volume Gummies, with their delicious apple flavour, are a convenient way of taking your hair supplement to support healthy hair from the inside out.
Cipag Clinic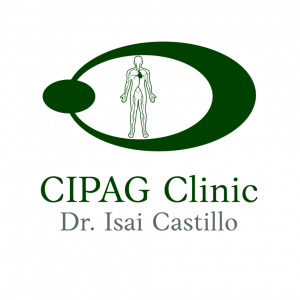 By combining integrative and conventional therapies, CIPAG Clinic has been able to help patients with chronic and degenerative illnesses for over 35 years. Contact us to schedule a free phone consultation with one of our experienced and caring doctors.
cipagclinic.com;011 52 (664) 6835700
Natural Factors - Tranquil Sleep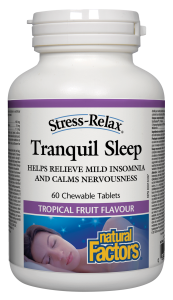 Sleep is essential for body and mind. Natural Factors' line up of Stress-Relax products feature an array of natural products to help calm nervousness, promote relaxation, and encourage longer, restful sleep.
Prairie Naturals - Cardio Health & Mitochondrial Support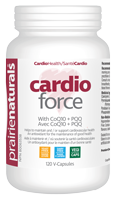 Stay young at heart with Prairie Naturals Cardio-Force, a powerful and effective combination of CoQ10, PQQ, P5P B6, and phosphatidyl choline, designed to actively support cardio function and healthy cellular aging.
Eden Foods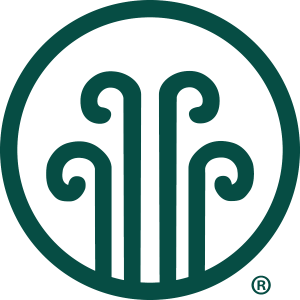 Founded in 1968, Eden Foods is the oldest independent organic food company in the USA. Its mission is Creation & Maintenance of Purity in Food. The purest, best tasting grains, beans, and vegetables on the planet, from known trusted growers.
tentree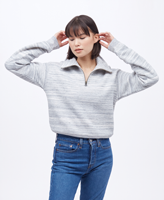 Feel cozy and look stylish with the versatile 1/4 Fleece Sweater. Sustainably made from a gentle blend of organic cotton and recycled polyester, every fleece purchased plants 10 trees. A must-have essential designed for you and the planet.
Hello sunshine! New D3 2500IU and Vegan D3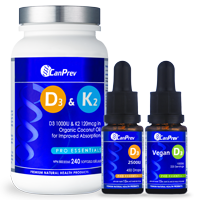 Find the D3 that's right for you. Whether you're looking for D3 that's vegan, high potency, with k2, in drops or in softgels – look for CanPrev. CanPrev D3 is GMO-free and made in Canada without any artificial colours, flavours, or preservatives. Just what you've come to expect from CanPrev.
vitamind3.ca; (888) 226-7733
Genuine Health - fast joint care+ with turmeric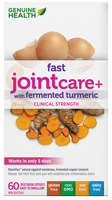 Fast, effective relief from moderate joint pain and inflammation – naturally. Only fast joint care+ with fermented turmeric nourishes and repairs joints with the unique combination of BiovaFlex® natural eggshell membrane and fermented organic turmeric, for relief in just 5 days.
Natural Factors - VIT D 2500 IU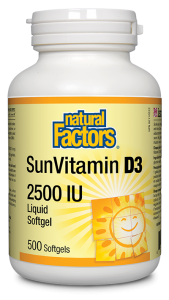 NEW NATURAL FACTORS SINGLE-DOSE VITAMIN D3 2500 IU
NOW in 2500 IU, Natural Factors highest potency vitamin D3 is available in both softgels and tablets! Each softgel or tablet helps maintain adequate levels of vitamin D in those who are deficient due to lower dietary amounts of vitamin D, minimal sun exposure in winter months, or inadequate absorption.
Natural Factors - RealEasy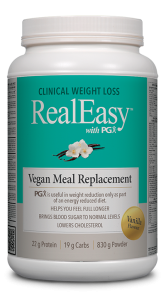 It's simple to trim down with the new RealEasy™ with PGX® Meal Replacement shake!
Natural Factors RealEasy with PGX Meal Replacement shakes are the perfect solution for anyone striving to achieve healthy weight loss and control their appetite. It's available in chocolate and vanilla vegan formulas, and chocolate, vanilla, and strawberry whey formulas. The addition of PGX to these delicious shakes helps you feel full longer, bring blood sugar to normal levels, and reduce cravings.
Natural Calm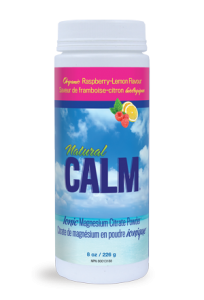 Natural Calm is the Better Absorbing, Better Tasting, Best Loved Magnesium on the market. Find it wherever natural health products are sold!
Oh so very Elderberry
Nature's Way Sambucus Elderberry Gummies are traditionally used in Herbal Medicine to help relieve symptoms of colds and flus including coughs and sore throats. These delicious tasting gummies have the added benefit of Vitamin C and Zinc to help maintain immune function.
Natural Factors - Stress-Relax®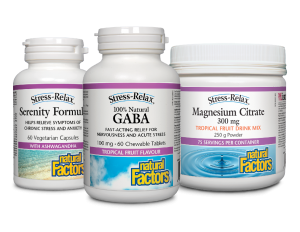 Sleep is essential for body and mind. Natural Factors' line up of Stress-Relax products feature an array of natural products to help calm nervousness, promote relaxation, and encourage longer, restful sleep.
NEW Power-up Mixers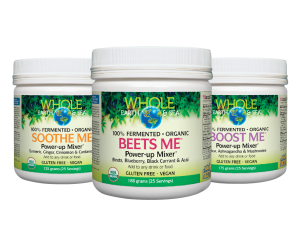 New from the Whole Earth & Sea® line, Power-up Mixers make it easier than ever to eat the rainbow and support an active, healthy, and sustainable lifestyle with SOOTHE ME™, BEETS ME™, and BOOST ME:
100% fermented, organic, non-GMO ingredients
Packed with superfoods, spices, plant nutrients, antioxidants, and fibre
Add to drinks or food
Sweetened with stevia
Puresource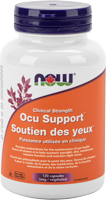 NOW® Ocu Support™ offers an extensive range of protective nutrients that maintain some key visual functions. One daily serving provides 13.3 mg of Lutein, that helps protect the macular region of the eye. Antioxidant vitamins A, C, and E, and supporting nutrients help neutralize free radicals produced by sunlight. This is one of the most complete eye formulas available.
Genuine Health - greens+ extra energy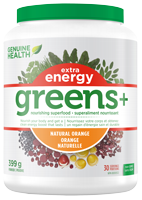 Greens+ extra energy gives you more energy to do what you love to do. Made with energy boosting herbs, plants, vitamins, amino acids, and minerals. Try it instead of coffee, before a workout or for an afternoon boost!
Ultimate® Male Solutions for Men Over 30

Testosterone levels in men begin to diminish around age 30. Help reduce the effects of declining testosterone levels and stress with Ultimate Male Solutions as they:
Enhance energy
Reduce stress
Support testosterone production
Support hair growth, thickness, and volume
assurednatural.com; 1-888-826-9625
Canprev - A bubble of protection and fantastic cell reception!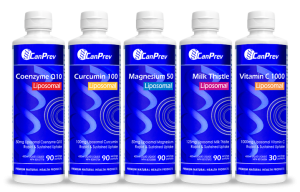 CanPrev Liposomals use a patented delivery system that swiftly and safely transports active nutrients direct-to-cell. Bio-friendly phospholipid bilayers protect nutrients in transit from digestive and enzymatic breakdown, while supporting quick, sustained cellular uptake. Look for Liposomal Curcumin 100, Vitamin C 10000, and Magnesium 50.
liposomals.ca; (888) 226-7733
Natural Factors - Get Better Faster!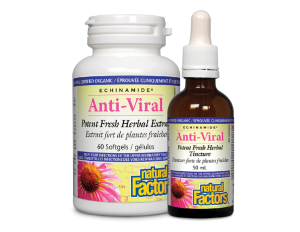 Harness the power of nature to help fight the common cold and flu. Natural Factors Anti-Viral Potent Fresh Herbal Extract and Tincture feature ECHINAMIDE® – clinically proven to reduce the duration and severity of colds and flus, so you get better faster!
Immuno Daily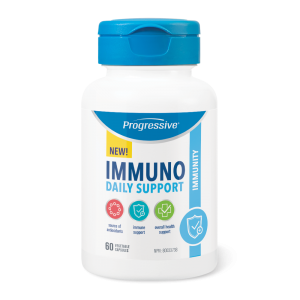 Progressive® Immuno Daily Support is a great way to support your immune system daily. Featuring beta-glucan, an immune-modulator, this product is designed to help maintain good health and supports immune function. Also formulated with buffered vitamin C, it is a great source of antioxidants.
Natural Factors - Quercetin Absorption Breakthrough!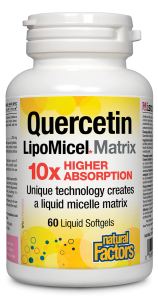 Natural Factors Quercetin LipoMicel Matrix contains an enhanced source of the antioxidant quercetin used in herbal medicine to protect blood vessels, defend against oxidative stress, and provide immune support. Our unique patent-pending technology results in 10 times higher absorption than standard forms.
New Chapter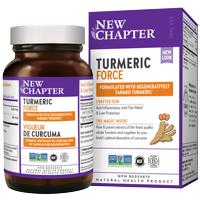 Turmeric Force is expertly formulated with a combination of supercritical and aqueous extraction methods to yield a full-spectrum extract complete with all the beneficial compounds found in whole Turmeric. In addition to balancing inflammation, Turmeric has also been found to support liver health and have powerful antioxidant capabilities.
ISURA

What's most important to you?
A hundred percent of the population agrees that clean, safe, contaminant-free, non-GMO vitamins, minerals, and supplements are of utmost importance. ISURA® is an independent, not-for-profit organization for natural health and supplement- and food-product verification and certification. ISURA tests for over 700 contaminants, and much more.
Women's Voice Magazine: Read, Share, and Love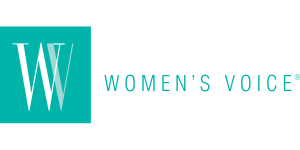 Women's Voice strives to educate women of all ages and lifestyles. We offer natural health and wellness solutions from medical professionals, using words to inspire our readers to free their imagination and make positive changes.
Ki Health Defence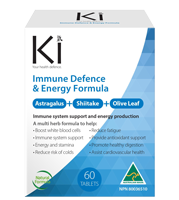 Stay protected with Ki Immune Defence & Energy Formula. A high dosage multiherbal formula to increase white blood cells & boost energy.
Fall 2021 flyer, packed full of value!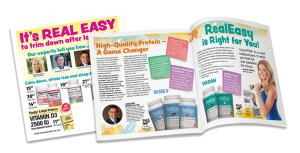 The Fall 2021 Natural Factors and Assured Natural flyer is packed full of value for the autumn! We have supplements to support the health and nutritional needs of all family members, back-to-school promotions, and all the vitamins and minerals you need to feel and look your best. A NEW Real Easy Program for weight loss is chock full of information, including workouts from world-renowned fitness titan, Kathy Smith. And for the kids, we have a NEW Children's Surprise Box: Big Fun with Big Friends®, and super surprises inside!
Nature's Way

Reaching your best starts with a good foundation. NutraSea hp is our highest potency omega-3, delivering 1500 mg of EPA + 500 mg of DHA per serving. NutraSea hp supports the maintenance of good health in one great tasting, ultra-pure teaspoon – with no fishy burp back.