Natural Factors Quercetin LipoMicel Matrix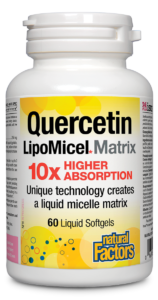 Quercetin Absorption Breakthrough! Natural Factors Quercetin LipoMicel Matrix contains an enhanced source of the antioxidant quercetin used in herbal medicine to protect blood vessels, defend against oxidative stress, and provide immune support. Our unique patent-pending technology results in 10 times higher absorption than standard forms.
New Formula! Inno-Cal-Mag Advanced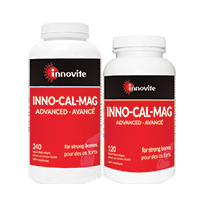 Inno-Cal-Mag is an advanced formula designed to help maintain bone integrity. Every easy-to-swallow liquid softgel features elements needed for building strong bones: chelated calcium and magnesium, active form vitamins K2 and D3, and essential trace elements. An updated formula incorporating the latest advances for bone strength.
innovite.ca; 888-226-7733
A. Vogel Sunshine Vitamin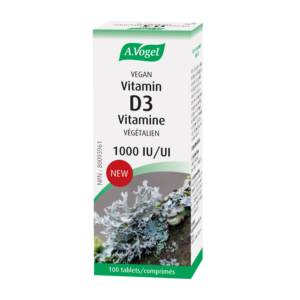 A.Vogel's new SUNSHINE VITAMIN is 100% VEGAN. Made from fresh, GMO-free lichen, our Vegan Vitamin D3 comes in a small, easy to swallow tab that packs a punch of 1000 IUs.
Vitamin D3 is known to:
Support immune function
Increase absorption of calcium and phosphorus
Prevent vitamin D deficiency
Ages 12+
BioSil™Advanced Collagen Generator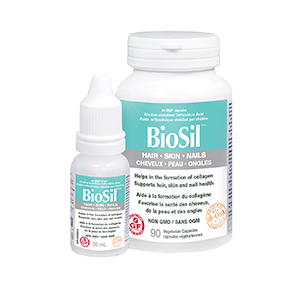 Numerous clinical studies prove the most beautiful results for skin, hair, and nails with BioSil.
Reduces fine lines and wrinkles
Increases skin elasticity
Thickens and strengthens hair
Fortifies nails
assurednatural.com; 1-888-826-9625
Women's Voice Magazine: Read, Share, and Love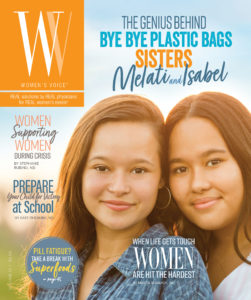 Women's Voice strives to educate women of all ages and lifestyles. We offer natural health and wellness solutions from medical professionals, using words to inspire our readers to free their imagination and make positive changes.
New Nordic Apple Cider Gummies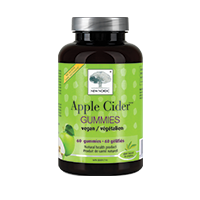 Apple Cider Gummies is the new vegan, sucrose free, and tasty supplement, perfect for anyone wanting to take apple cider vinegar, without the bitter and sour taste.
NOW Ocu Support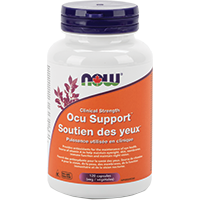 NOW® Ocu Support™ is a complete formula for eye support containing 13.32 mg of Lutein / serving as well as the antioxidants Vitamins A, C, and E, as well as supporting nutrients critical for neutralizing free radicals produced by sunlight.
Sisu Integris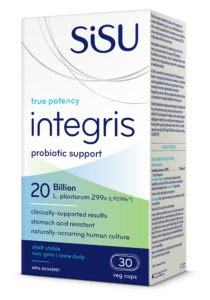 Patented, clinically-proven probiotic strain Lactobacillus plantarum 299V®
Targeted single-strain, high dose probiotic with guaranteed potency
Helps balance intestinal microflora and supports digestive wellness
Improves gas, bloating, and discomfort, even in clinical digestive issues like IBS
sisu.com;  880-663-4163
Genuine Health BiovaFlex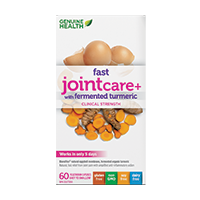 Fast, effective relief from moderate joint pain and inflammation – naturally.
Only fast joint care+ with fermented turmeric nourishes and repairs joints with the unique combination of BiovaFlex® natural eggshell membrane and fermented organic turmeric, for relief in just 5 days.
Botanica Ashwagandha Liquid Capsule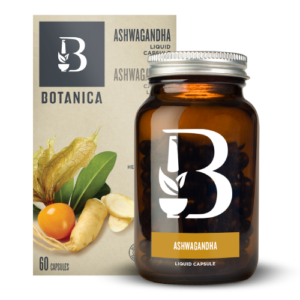 Highly potent & concentrated for maximum therapeutic value of ashwagandha, an adaptogenic herb that normalizes mood & energy levels by nourishing the nervous system. Best taken with 5 deep, slow breaths.
Natural Factors Stress-Relax®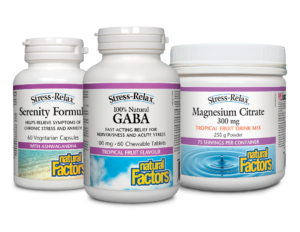 Sleep is essential for body and mind. Natural Factors' line up of Stress-Relax products feature an array of natural products to help calm nervousness, promote relaxation, and encourage longer, restful sleep.
Iron Vegan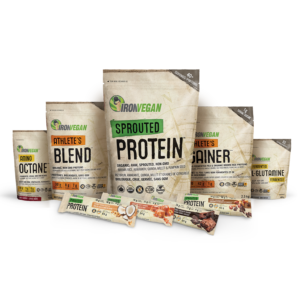 Iron Vegan is a Canadian plant-based supplement brand with products crafted from ultra-clean, high quality, real-food ingredients with no unnecessary fillers or artificial flavours, colours, or sweeteners of any kind.
Fuel your body with plant-based nutrition!
Partake Brewing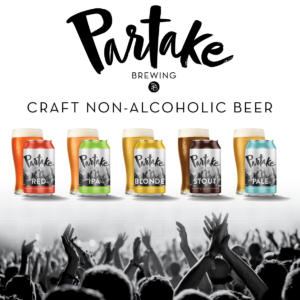 Partake Brewing is an incredible craft non-alcoholic brewing company that prides itself on offering great-tasting and ultra low-calorie craft beer. Partake Brewing is proudly brewed in Canada using all-natural, vegan, and lactose-free ingredients that let anyone Partake anywhere, anytime!
St Francis Herb Farm Immune Support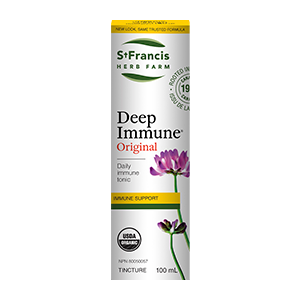 Your Complete Immune Strategy! Get pro-active and Deepen Your Immunity + 2. Be Re-active and Nip it in the Bud. The St Francis Herb Farm products that supports this approach include our #1 selling Deep Immune®, Echinaseal®, Respirafect®, Sinafect®, Virafect, and the rest of the Cough & Cold line up. Be ready with these Canadian made products.
Doctor's Public Update

Rejuvenate Yourself with Sleep By Michael T. Murray, ND
A public service article from ISURA® exploring the value of sleep to human health, especially the immune system.
NutraSea Targeted Omega-3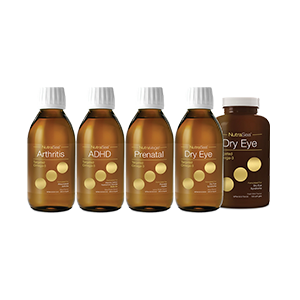 Introducing Condition-specific Omega-3! NEW NutraSea Targeted Omega-3 is a family of products formulated to provide symptom support for specific conditions and needs.
CanPrev Ultra Strength Zinc Bisglycinate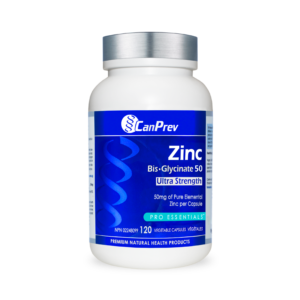 CanPrev's Zinc Bis-Glycinate 50 Ultra Strength provides your immune system with ultra strength support! Zinc plays an important role in several bodily functions including immunity, wound healing, and growth. Delivered in a pure zinc bis-glycinate form – known for its gentle and superior absorption. A high dose for ultra strength needs.
canprev.ca; 888-226-7733
Natural Factors Anti-Viral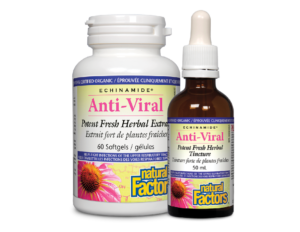 Get Better Faster! Harness the power of nature to help fight the common cold and flu. Natural Factors Anti-Viral Potent Fresh Herbal Extract and Tincture feature ECHINAMIDE® – clinically proven to reduce the duration and severity of colds and flus, so you get better faster!
Progressive VegeGreens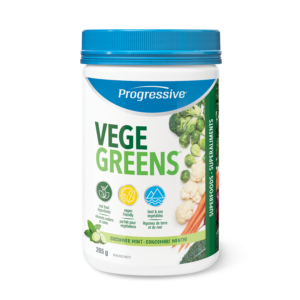 A blend of 8 different botanical families of land and sea vegetables
Get the daily recommended vegetable servings in one scoop
Helps support liver function
A source of antioxidants
Available in 4 great-tasting flavours!
Whole Earth & Sea Power-Up Mixers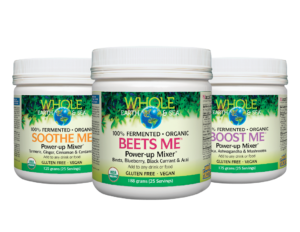 NEW Power-up Mixers! New from the Whole Earth & Sea® line, Power-up Mixers make it
easier than ever to eat the rainbow and support an active, healthy, and sustainable lifestyle with SOOTHE ME™, BEETS ME™, and BOOST ME:
100% fermented, organic, non-GMO ingredients
Packed with superfoods, spices, plant nutrients, antioxidants, and fibre
Add to drinks or food
Sweetened with stevia
Ancient Nutrition Multi Collagen Protein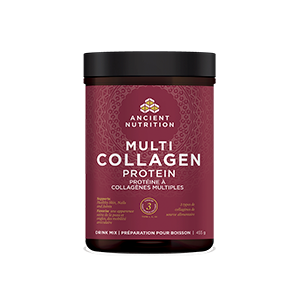 Don't settle for a single source collagen; Multi Collagen Protein provides skin, nail, and joint support from three types of collagen derived from three food-based sources. Our collagen powder is sourced from non-GMO, pasture-raised, cage-free and cruelty-free sources.
Ultimate® Male Solutions for Men Over 30

Testosterone levels in men begin to diminish around age 30. Help reduce the effects of declining testosterone levels and stress with Ultimate Male Solutions as they:
Enhance energy
Reduce stress
Support testosterone production
Support hair growth, thickness, and volume
assurednatural.com; 1-888-826-9625