Ancient Nutrition Collagen Powder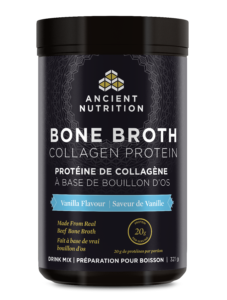 Get the health benefits of real beef bone broth in a nourishing collagen powder that is smooth to blend, convenient to use and easy to digest. Our bovine collagen peptides are scrupulously sourced and pasture-raised.
Iron Vegan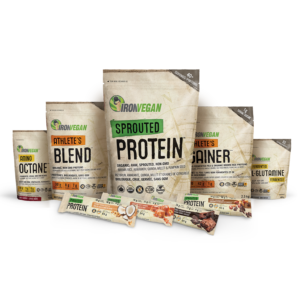 Iron Vegan is a Canadian plant-based supplement brand with products crafted from ultra-clean, high quality, real-food ingredients with no unnecessary fillers or artificial flavours, colours, or sweeteners of any kind.
Fuel your body with plant-based nutrition!
Botanica Lavender Moon Mylk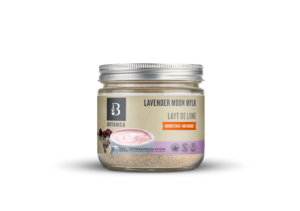 Lavender Moon Mylk is a soothing tea latte made from a whole food blend of ashwagandha, coconut, dates, lavender tea, and tart cherry. Made in small batches and free from any fillers and artificial ingredients.
Zinc from CanPrev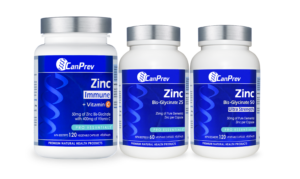 Zinc plays a critical role in wound healing, healthy growth and building a strong immune system. You can trust CanPrev's line of Zinc Bis-glycinate formulas to deliver elemental zinc in chelated form, known for its gentle and effective absorption. Choose the options that you need – 25mg dosing for essential everyday support, Ultra Strength for acute relief, and Zinc 50 Ultra Immune + Vitamin C for complete care.
canprev.ca; (888) 226-7733
New! Quercetin from CanPrev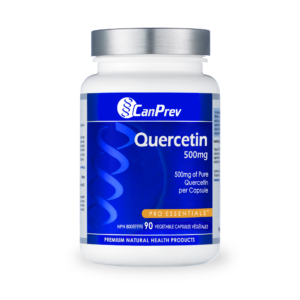 Quercetin is best known for its free radical-fighting antioxidant properties. It works to protect our blood vessels and capillaries, helping to keep them strong and healthy. It's also favoured for respiratory relief from seasonal allergies. CanPrev's Quercetin provides 500mg of pure quercetin in each capsule, naturally sourced from the flower of the Japanese pagoda tree.
canprev.ca; (888) 226-7733
Gut Repair from Innovite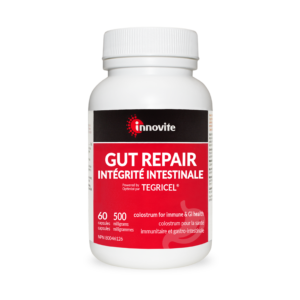 A healthy gut reinforces strong immunity, optimal heart, mood, and brain function. A damaged intestinal lining can trigger heartburn, candida, leaky gut, and weakened immunity. Gut Repair from Innovite helps relieve inflammatory conditions of the digestive system. It's powered by pure and potent "Tegricel" bovine colostrum. Improve your gut microbiome health and reinforce your immune system's first line of defence.
innovite.ca; (888) 226-7733
Genuine Health Probiotics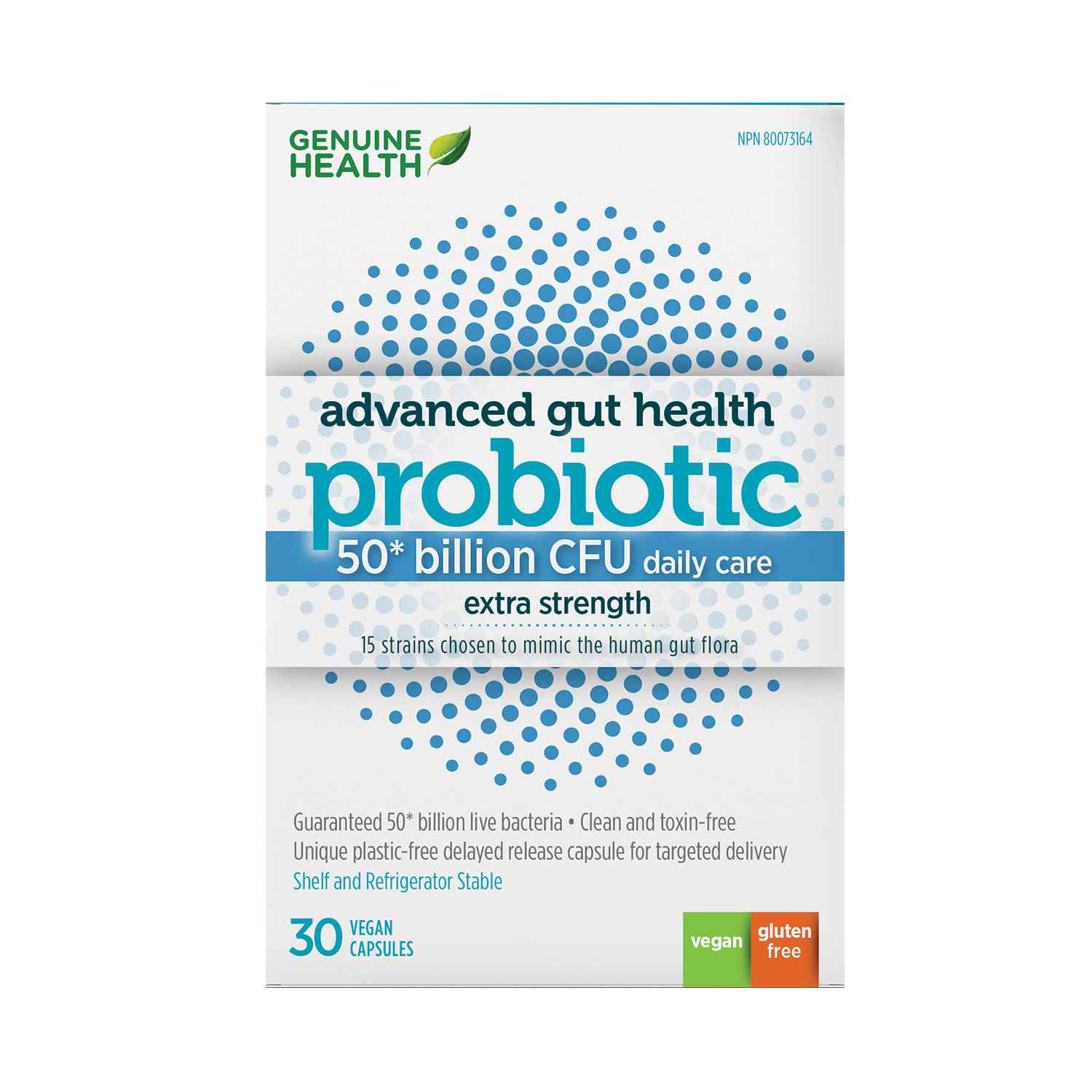 Advance your gut and immune health! Made with 15 strains of bacteria to mimic the balance found in the human gut. advanced gut health probiotic was formulated to deliver MORE healthy and hearty bacteria to your gut—for better digestion, immunity, gut health and more!
St. Francis Herb Farm Canadian Bitters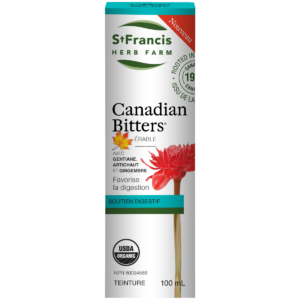 Experience Herbal Digestive support. "Indulge Joyfully this holiday season" will be the focus of the St Francis Herb Farm December instore event and communication driving traffic to your stores. Be ready with both Canadian Bitters Original and the new Maple flavour made with real maple syrup from a family run Ontario sugar bush.
Ester-C®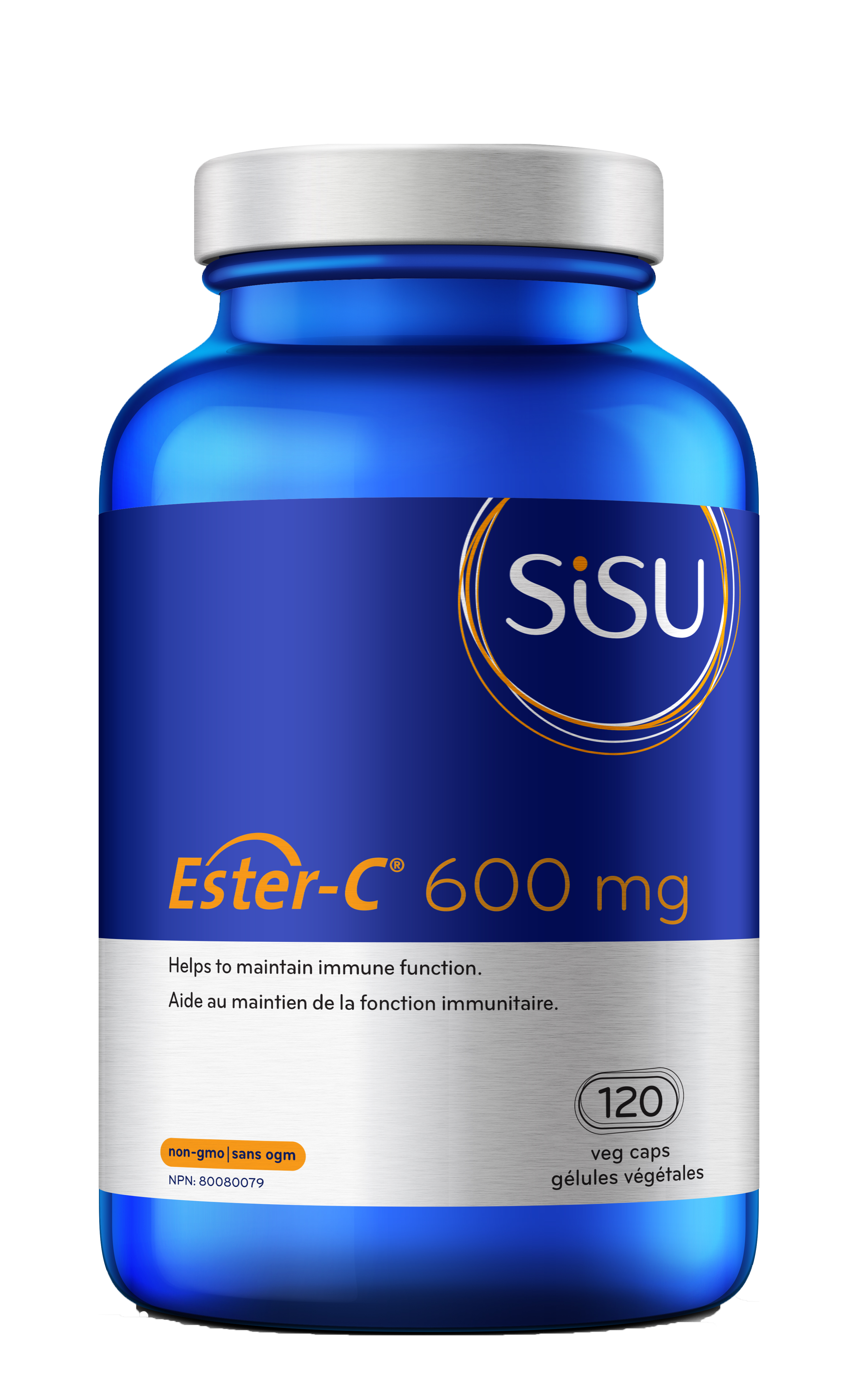 Provides 24-hour immune support and antioxidant protection
Better absorbed and better researched than ascorbic acid
The only form with active vitamin C metabolites threonate and furanone
Less-acidic and gentle on the stomach and tooth enamel
Smart Solutions™ Lorna Vanderhaeghe®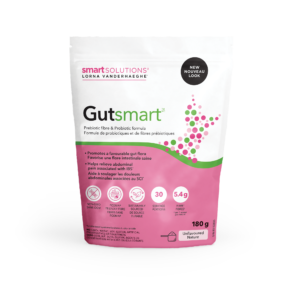 Gutsmart™ is a source of probiotics and fibre containing 2 Billion CFU whole cell probiotics to promote a favourable gut flora and helps relieve IBS (Irritable Bowel Syndrome) associated abdominal pain.
Better health begins with Smart Solutions™
Purica Probiotic Digest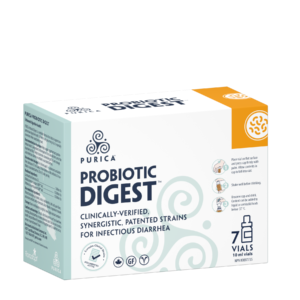 Purica Probiotic Digest supports digestive function and immune response. It counters antibiotic-associated diarrhea by providing a healthy digestive tract flora. It contains homofermentative metabolism strains that do not produce gas. It recovers the positive microbiota (Bifidobacterium and Lactic Acid) and enhances GI epithelial function.
Ultimate® Male Solutions for Men Over 30

Testosterone levels in men begin to diminish around age 30. Help reduce the effects of declining testosterone levels and stress with Ultimate Male Solutions as they:
Enhance energy
Reduce stress
Support testosterone production
Support hair growth, thickness, and volume
assurednatural.com; 1-888-826-9625
BioSil™Advanced Collagen Generator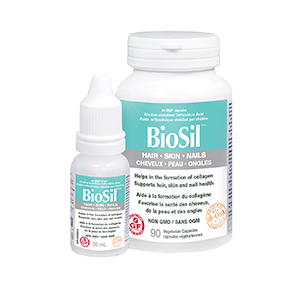 Numerous clinical studies prove the most beautiful results for skin, hair, and nails with BioSil.
Reduces fine lines and wrinkles
Increases skin elasticity
Thickens and strengthens hair
Fortifies nails
assurednatural.com; 1-888-826-9625
Natural Factors Anti-Viral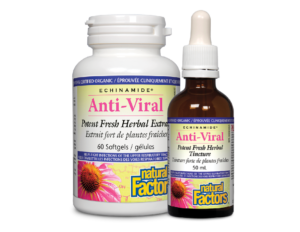 Get Better Faster! Harness the power of nature to help fight the common cold and flu. Natural Factors Anti-Viral Potent Fresh Herbal Extract and Tincture feature ECHINAMIDE® – clinically proven to reduce the duration and severity of colds and flus, so you get better faster!
Women's Voice Magazine: Read, Share, and Love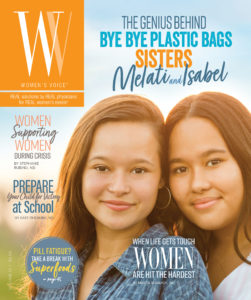 Women's Voice strives to educate women of all ages and lifestyles. We offer natural health and wellness solutions from medical professionals, using words to inspire our readers to free their imagination and make positive changes.
Natural Factors Quercetin LipoMicel Matrix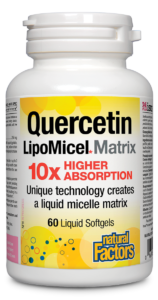 Quercetin Absorption Breakthrough! Natural Factors Quercetin LipoMicel Matrix contains an enhanced source of the antioxidant quercetin used in herbal medicine to protect blood vessels, defend against oxidative stress, and provide immune support. Our unique patent-pending technology results in 10 times higher absorption than standard forms.
Natural Factors Stress-Relax®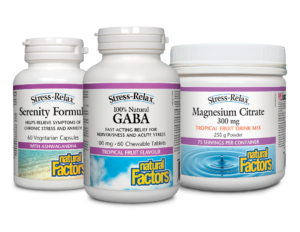 Sleep is essential for body and mind. Natural Factors' line up of Stress-Relax products feature an array of natural products to help calm nervousness, promote relaxation, and encourage longer, restful sleep.
Whole Earth & Sea Power-Up Mixers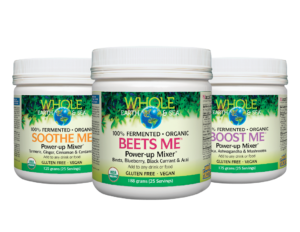 NEW Power-up Mixers! New from the Whole Earth & Sea® line, Power-up Mixers make it
easier than ever to eat the rainbow and support an active, healthy, and sustainable lifestyle with SOOTHE ME™, BEETS ME™, and BOOST ME:
100% fermented, organic, non-GMO ingredients
Packed with superfoods, spices, plant nutrients, antioxidants, and fibre
Add to drinks or food
Sweetened with stevia
Doctor's Public Update: Rejuvenate Yourself with Sleep, by Michael T. Murray, ND

A public service article from ISURA exploring the value of sleep to human health, especially the immune system.
Hyaluronic Acid Hydration Facial Mist

NEW Hyaluronic Acid Hydration Facial Mist contains hyaluronic acid and aloe vera, along with multi-fruit and cucumber extracts to instantly rehydrate and replenish skin while diminishing the appearance of fine lines. Can be used as a toner, to set makeup, or to rehydrate skin.