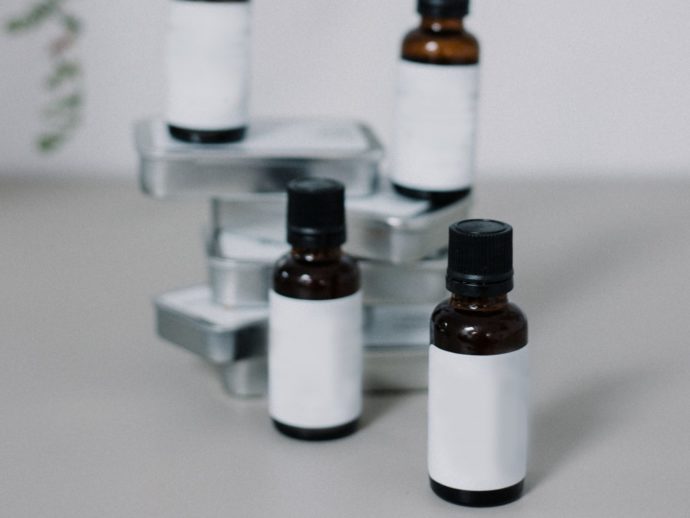 New Nordic Hair Volume™ Gummies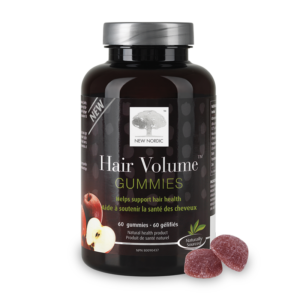 Hair Volume™ Gummies is a convenient and tasty way of taking your hair supplement. It's suitable for continuous supplementation to steadily provide your hair with a micronutrient complex that helps support and maintain strong and healthy hair.
Are your eyes in need of a digital detox?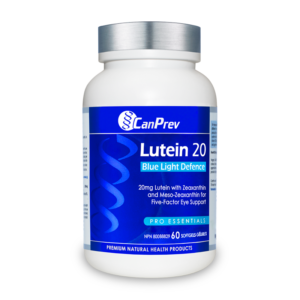 Blue light from digital screens can disrupt sleep, trigger headaches, cause redness, eyestrain, and long-term injury to the eyes, harming our vision. CanPrev's new Lutein 20 helps protect the eyes by filtering out damaging blue light, with the same ratio of lutein, zeaxanthin and meso-zeaxanthin found in nature.
(888) 226-7733
Active Collagen has a new look!
Same great formula by Lorna Vanderhaeghe
Reduces the number of wrinkles after just 28 days
Supports hair, skin, and nails
Sustainably sourced and wild caught
Stop allergy symptoms before they start with AllergyTryp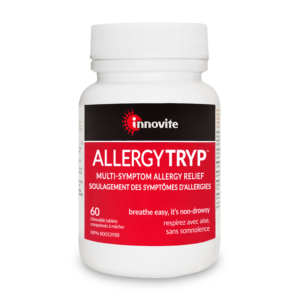 Many airborne allergens such as pollen, dust mites, mold, animal hair, and dander contain trypsin-like structures on their surface. These structures trigger our immune cells to start an allergic reaction. AllergyTryp interferes with trypsin, blocking allergic reactions early before histamine is released and symptoms are triggered. It's clinically proven so you can breathe easy this season!
innovite.ca; (888) 226-7733
Ancient Nutrition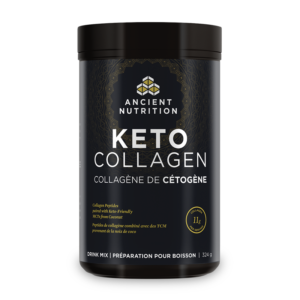 Our whole food nutritional products are designed to provide ancient nutrients in a modern, convenient form to power the body and mind, restoring us to the health, strength and vitality of our ancestors.
Natural Factors Premium Formula Probiotics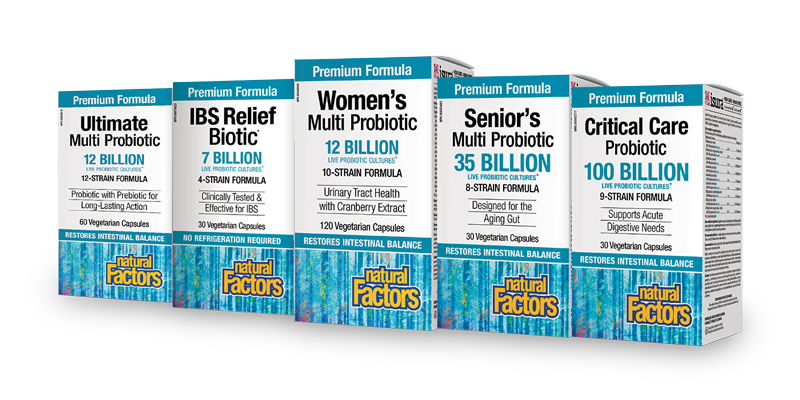 Probiotic supplementation provides live microorganisms that temporarily modify gut flora, helping to maintain natural intestinal balance, improve digestion and immunity. Natural Factors Premium Probiotic Formulas contain human, dairy, and plant probiotic strains that:
Are carefully selected, acid-resistant strains
Can be consumed with or without meals
Survive stomach acidity and reach the intestines at full potency
Are "antibiotic compatible"—they do not interfere with antibiotics
NOW Organic Soy Milk Powder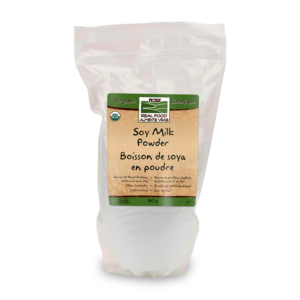 NOW Organic Soy Milk Powder is produced from non-GMO soybeans and is the perfect alternative for those who are lactose intolerant or allergic to cow's milk. This rich and creamy beverage has no cholesterol, has naturally occurring soy isoflavones, and is also a good source of vegetable protein.
Sisu Integris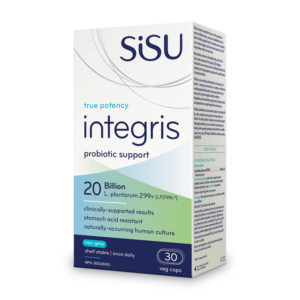 Patented, clinically-proven probiotic strain Lactobacillus plantarum 299V®
Targeted single-strain, high dose probiotic with guaranteed potency
Helps balance intestinal microflora, supports long-term daily abdominal comfort and digestive wellness
Improves gas, bloating, and discomfort, even in clinical digestive issues like IBS
sisu.com; (800) 663-4163
Magnesium just got tastier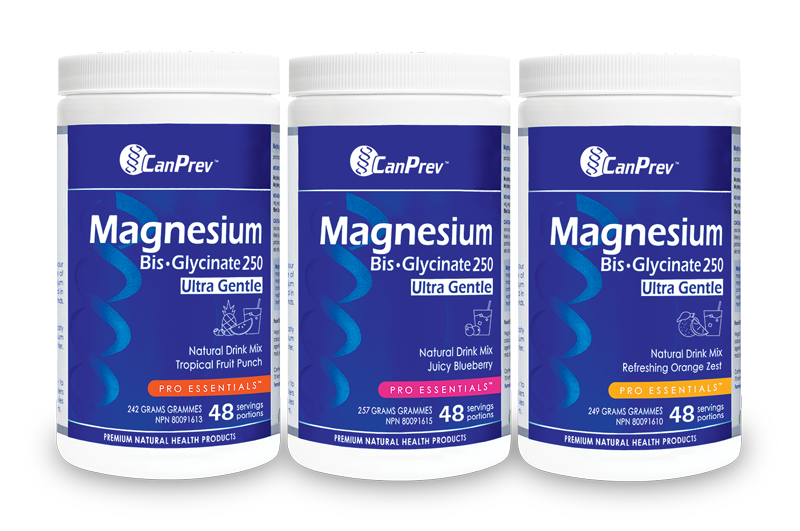 Try the new Magnesium Bis-Glycinate Natural Drink Mix from CanPrev. Tantalize your taste buds with three delicious natural fruit flavours: Orange Zest, Tropical Fruit Punch and Juicy Blueberry. Mix in the magnesium with 250 mg ultra-gentle, elemental mag per scoop. Stir it in some refreshingly cold water and enjoy!
magnesium.ca; (888) 226-7733
Nature's Way NutraTiva™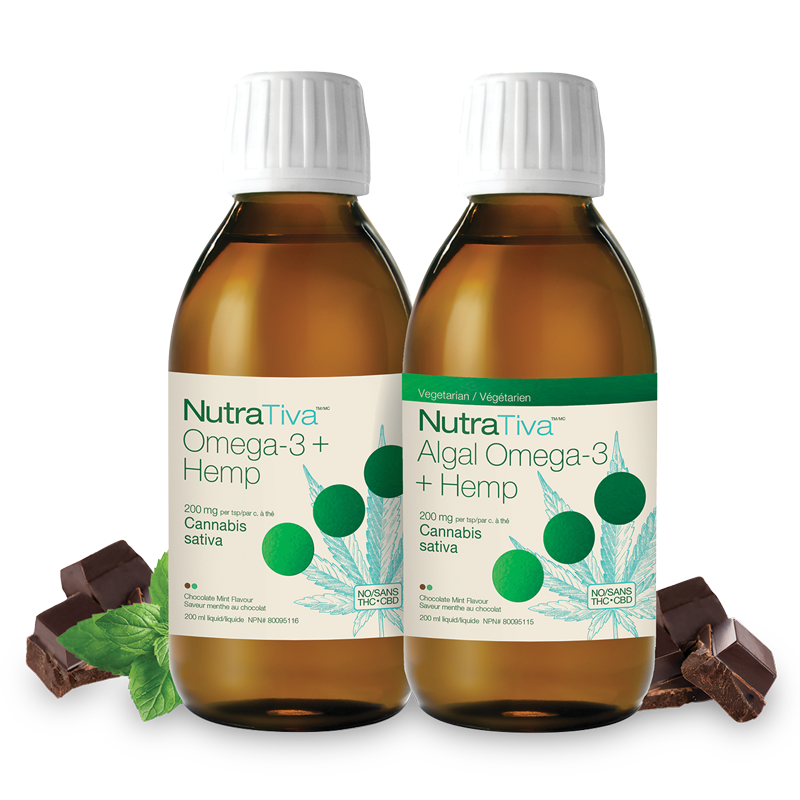 Hemp, hemp, hooray. Finally, a hemp seed oil that tastes great. Introducing NutraTiva™, the delicious chocolate mint flavoured omega-3 + hemp oil. Up to 1250 mg of EPA+DHA and ⠀ 200 mg hemp seed oil. No THC or CBD.
Whole Earth & Sea Greens and Protein & Greens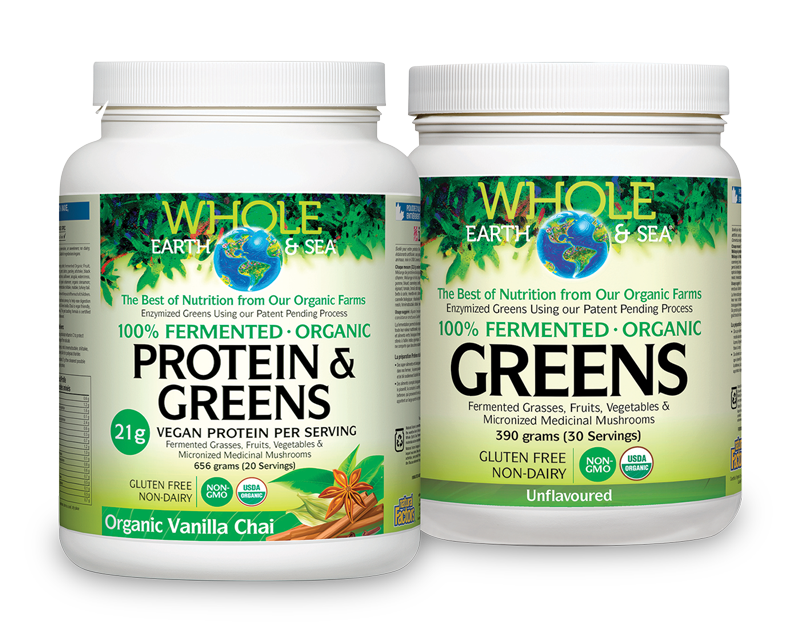 100% fermented and organic plant-based green superfood formula, made in Canada
Fermentation helps enhance nutrient bioavailability and produces unique beneficial compounds to support all-around good health
Great-tasting, vegan, non-GMO, and naturally sweetened with stevia
Gluten free and non-dairy
Greens available in Organic Chocolate, Organic Tropical, and Unflavoured.
Protein & Greens available in Organic Chocolate, Organic Tropical, Organic Vanilla Chai, and Unflavoured.
Ultimate® Maca Energy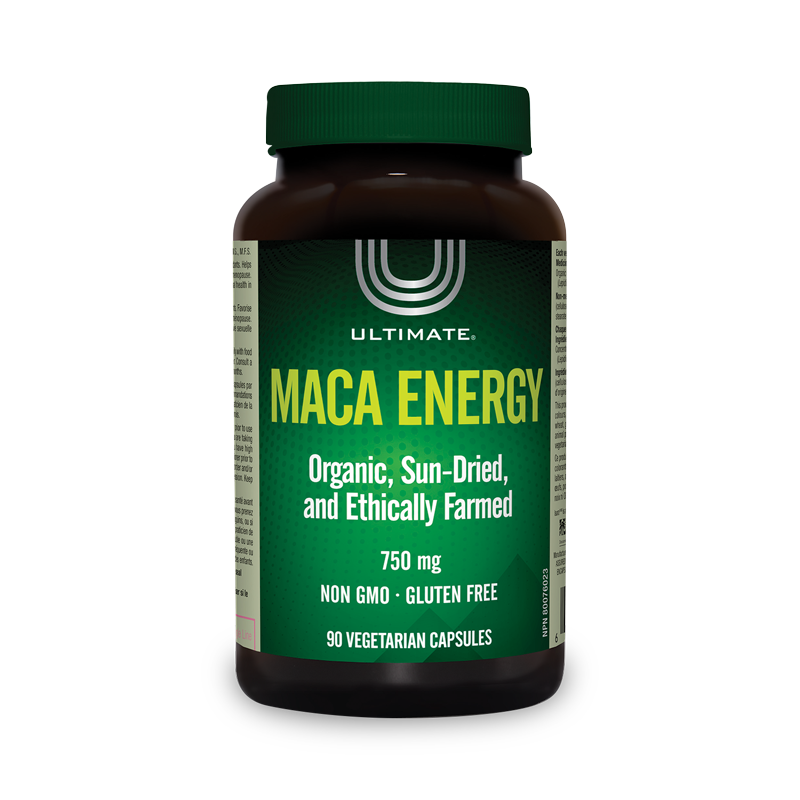 Ultimate Maca Energy is high in B vitamins, amino acids, antioxidants, and magnesium. We use only the best organic Maca roots grown in the Andean highland zones of Peru.
Features organic gelatinized maca in a 6:1 concentrate
Helps support healthy mood balance during menopause
Supports emotional aspects of sexual health
For both men and women
Ethically farmed and sun-dried
Organic, non-GMO, and vegan
assurednatural.com; (888) 826-9625
WomenSense® PCOSense™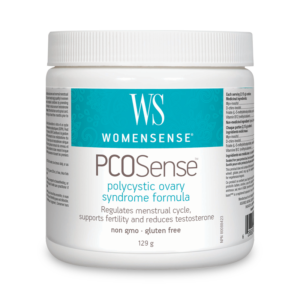 PCOSense is a complete natural health solution for women with polycystic ovarian syndrome (PCOS). It is one of the first formulas to combine myo-inositol and D‑chiro‑inositol at a 40:1 ratio, plus folate and vitamin B12.
Supports normal menstrual cycle
Promotes healthy glucose balance
Supports ovarian function and fertility
Reduces serum testosterone
womensense.com; (888) 826-9625
New Chapter launches Pea Free Plant Protein+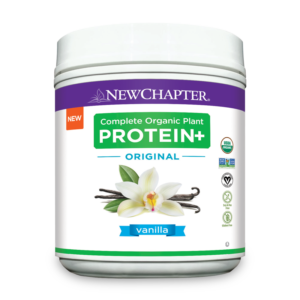 New Chapter has joined the protein space with Complete Planet Protein+!  These innovative pea-free, USDA Organic formulas feature Mung Bean protein combined with powerful Prohydrolase enzymes for digestive support. Non-GMO Project Verified.
Nature's Way Fortify™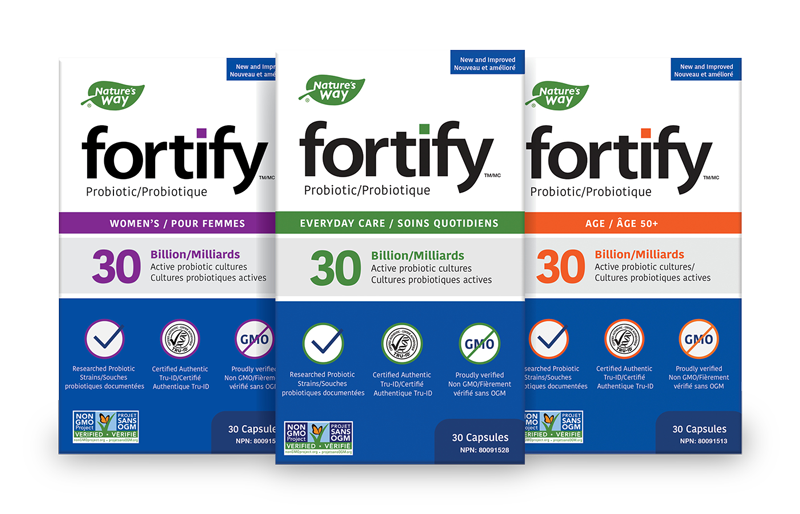 Fortify™ your gut. New and improved probiotic formulas with researched strains. Tru-ID certified and proudly non-GMO verified.
ISURA Means Certified CLEAN


The most rigorous testing in the world giving you confidence that the products you use are SAFE, CLEAN, and EFFECTIVE. We have the most advanced laboratory equipment and testing methods in the world. ISURA oversees clinical studies on natural products with universities worldwide. Look for the ISURA seal of approval on product labels.
New Chapter expands into Collagen!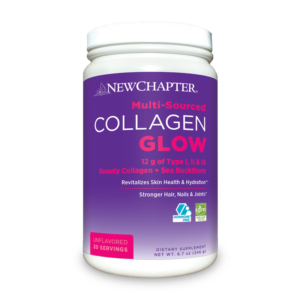 New Chapter is introducing a new line of Collagen products to the market. These unique formulations combine humanely raised, multi-sourced collagen with targeted botanicals for enhanced benefits in beauty and joint mobility.  The IGEN certified, non-GMO and hormone-free formulas are Keto and Paleo friendly!
Alpha® Emulsified MCT Boost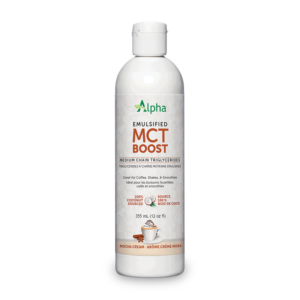 Energize your day with a boost of healthy fats!
Emulsified 100% coconut-sourced MCT oil
Great for coffee, shakes, smoothies, and more
Mixes easily, no blender required
Non-dairy, sugar-free creamer
Keto and Paleo diet friendly
Sustainably sourced and orangutan friendly!
alphahealth.com; (888) 826-9625
Digestive Aid Complex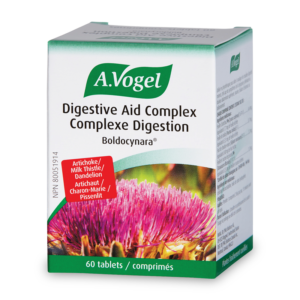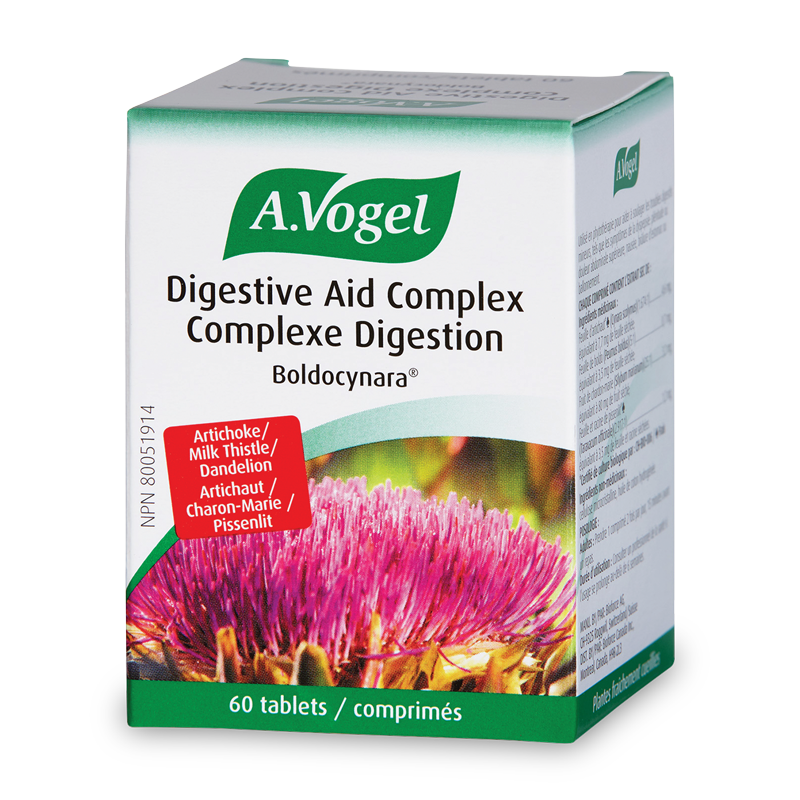 A powerful combination of artichoke, milk thistle, boldo, and dandelion. Clinically proven to help prevent and treat symptoms such as abdominal pain, nausea, heartburn, acid reflux, or bloating due to chronic digestive issues or an overindulgence of food or drink.
Multi Collagen Protein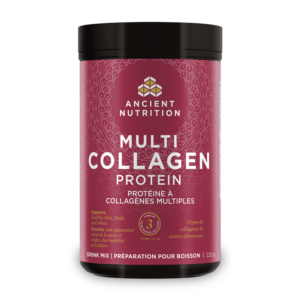 You don't have to settle for a single source collagen; Multi Collagen Protein support from three types of collagen derived from three food-based sources. Our collagen powder is sourced from non-GMO, pasture-raised, cage-free and cruelty-free sources.
VegiDay® Raw Organic Plant-Based Protein The only 100% organic vegan protein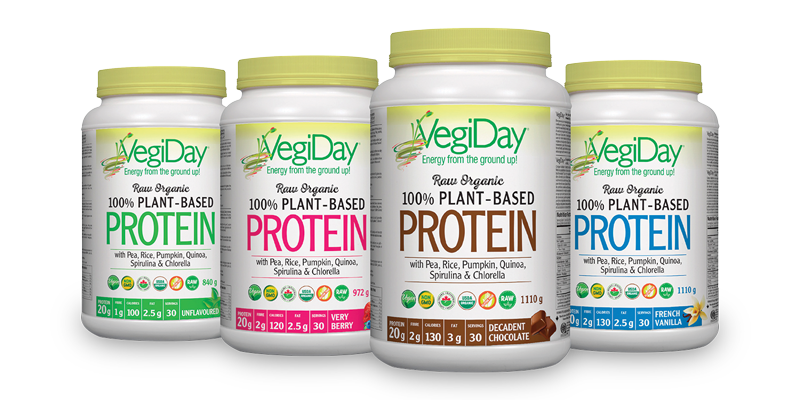 VegiDay Raw Organic Plant-Based Protein is a 100% vegan protein powder featuring:
Six raw protein sources: pea, rice, pumpkin, quinoa, spirulina, and chlorella
100% organic—even the flavours and sweeteners
Full spectrum of essential amino acids
Certified clean, non-GMO, and gluten free
20 g of protein per serving
Four delicious flavours: French Vanilla, Decadent Chocolate, Very Berry, and Unflavoured
myvegiday.com; (888) 826-9625