Rocket-T Testosterone Recharge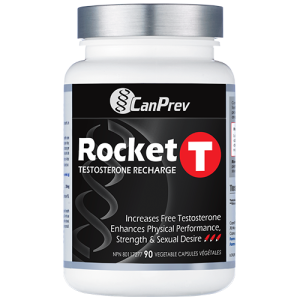 Losing muscle mass? Experiencing reduced sex drive? It could be low testosterone. Rocket T Testosterone Recharge promotes healthy testosterone levels to help enhance athletic performance while supporting muscle growth and sex drive. Featuring Testofen®, a patented form of fenugreek clinically proven to support testosterone production, KSM-66® ashwagandha for increased resistance to stress, and minerals essential for anabolic hormone production.
canprev.ca; (888) 226-7733
NMNsurge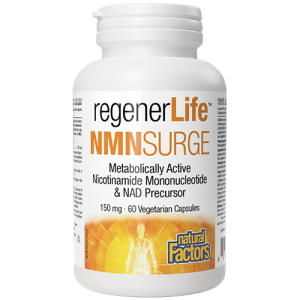 NMN is a cutting-edge, metabolically active form of vitamin B3. NMN activates NAD+ for optimal energy production and cell renewal. Boost healthy biological aging with NMNsurge – an amazing anti-aging nutrient.
Multivitamins & Minerals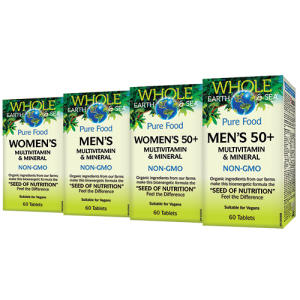 Whole Earth & Sea® non-GMO formulas feature bioenergetic vitamins and minerals in a nutrient-rich base of organic plants sustainably grown on Factors Farms®. These vegan-friendly multis are meticulously crafted for men and women, with a 50+ option.
MuscleRescue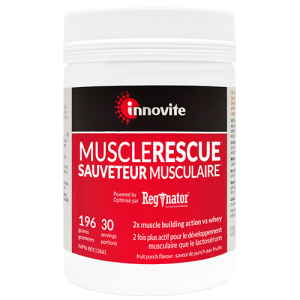 Essential amino acids are required in a specific ratio to aid muscle growth and energy production. MuscleRescue is a precision blend of vegan essential amino acids, with twice the muscle building action of whey. Powered by Reginator®, it's clinically proven to preserve and increase muscle tissue growth. Use it to recruit muscle strength, aid post-surgery recovery, or to enhance your latest workout habit.
innovite.ca; (888) 226-7733
Longevity Wellness Optimization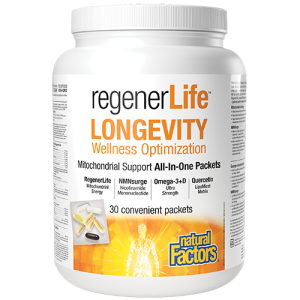 The first comprehensive targeted-nutrient supplement kit made to support all aspects of healthy aging! Each daily packet contains nutrients to support the brain, heart, and blood vessels and optimize mitochondrial function.
Calcium Magnesium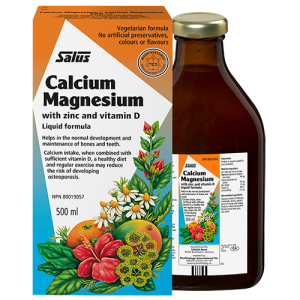 Salus Calcium Magnesium gives your body what is needs for strong and healthy bones and to maintain proper muscle function. It contains easily absorbed forms of calcium and magnesium along with zinc, vitamin D, whole food concentrates, and digestive herbs for enhanced absorption. Salus Calcium-Magnesium is safe for pregnant moms and baby.
Multi Collagen™ Protein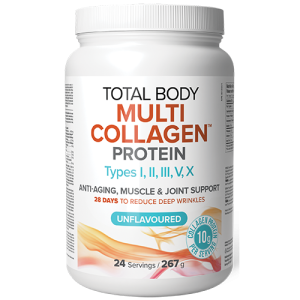 Total Body Multi Collagen™ combines multiple clinically supported sources of hydrolyzed collagen for joint and skin health. Suitable for keto and paleo lifestyles, this neutral-tasting powder is ideal for adding to smoothies and drinks.
Heavenly Sleep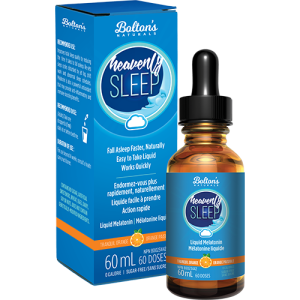 When we have healthy sleep patterns, we naturally produce the melatonin we need to fall asleep. But sometimes, our bodies don't deliver enough of it at bedtime—especially as we age. Heavenly Sleep Liquid Melatonin acts fast to reduce night wakings and the time it takes to fall asleep.
Meal Replacement Shakes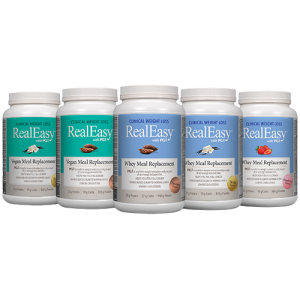 These are the perfect meal replacement shakes for anyone striving to achieve healthy weight loss and control their appetite. Available in chocolate and vanilla vegan formulas, and chocolate, vanilla, and strawberry whey formulas.
Tumeric Gummies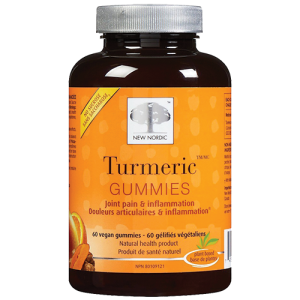 Turmeric Gummies are delicious, sugar free, and vegan gummies that deliver high amounts of pure and natural turmeric extract. These tasty orange- and mango \-flavoured supplements are the convenient way to reduce joint inflammation and pain naturally.
Sleep Better Tri-Layer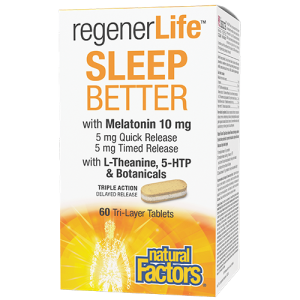 An advanced triple-action formula with delayed-release action for relaxation and a better night's sleep. It contains melatonin, 5-HTP, L-theanine, and a botanical sleep blend of valerian, hops, and passionflower extracts.
Prime Virility Fertility & Testosterone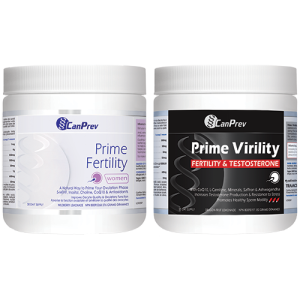 Healthy testosterone levels are key for male fertility. Prime Virility is formulated with stress-supporting herbs like ashwagandha and saffron, which have shown a profound effect on testosterone levels. Plus, amino acid acetyl-L-carnitine and fat-soluble CoQ10 to aid mitochondrial function and support cellular health. With essential nutrients zinc, selenium, and vitamin D3 for added male reproductive support.
canprev.ca; (888) 226-7733
Marine Collagen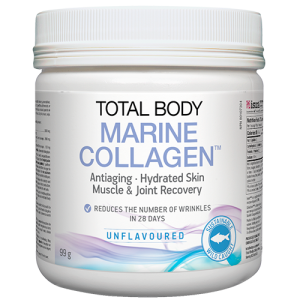 Formulated with clinically supported Collactive™ marine collagen and hydrolyzed collagen and elastin, this formula is ideal for enhancing skin elasticity and moisture and reducing the number of wrinkles within 28 days.
Horny Goat Weed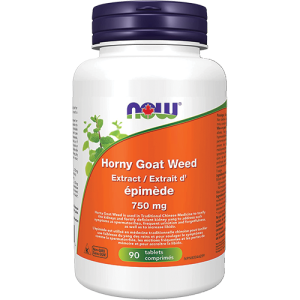 Nutritional needs change as men mature, requiring additional essential vitamins, amino acids, and male performance formulas that help support well-being and healthy aging. For example, used in Traditional Chinese Medicine to tonify the kidneys, NOW® Horny Goat Weed Extract (with maca) addresses such symptoms as spermatorrhea, frequent urination, forgetfulness and increases libido.
Omega-3+D Ultra Strength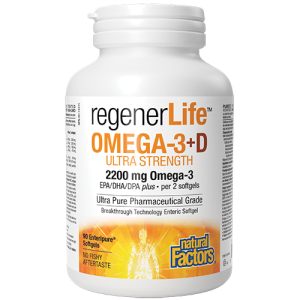 High-potency daily support for immune function, heart, and mood. Two softgels daily provide more than 2 g of omega-3 fatty acids and 1000 IU of vitamin D3 without any fishy aftertaste, thanks to Enteripure® technology.
Balanced Energy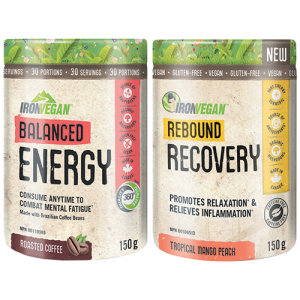 If you want to kickstart your day using the power of mushrooms and adaptogens with Balanced Energy. Iron Vegan's plant-based nutrition products will put your body into a mental and physical state of readiness for optimal everyday performance. Fuel Good. Feel Good.
Magnesium Bisglycinate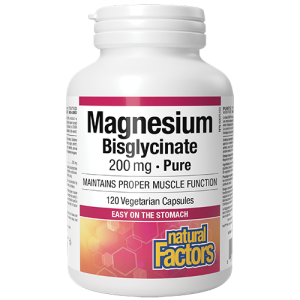 Magnesium Bisglycinate Pure provides 200 mg of this essential mineral to help maintain proper muscle function. This non-GMO, vegan-friendly magnesium is easy on the stomach and does not rely on stomach acid for absorption.
veritree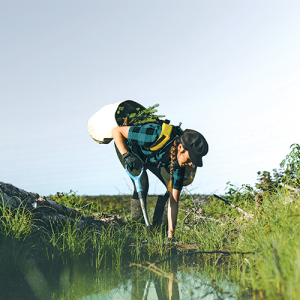 We make investing in our planet simple. Providing brands with easy ways to take action for nature by planting real, verified trees. Whether it's linking reforestation to your brand's product, community, or workforce, our solutions are pre-built and ready to implement.
BrainRevive
A powerful, full-nutrient supplement kit that helps naturally ignite brain mitochondria to produce energy from the foods we eat. Each daily packet contains five nutrients to support cognitive function and fight inflammation.
Cipag Clinic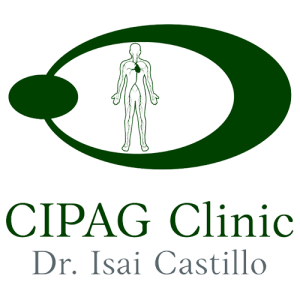 By combining integrative and conventional therapies, CIPAG Clinic has been able to help patients with chronic and degenerative illnesses for over 35 years. Contact us to schedule a free phone consultation with one of our experienced and caring doctors.
Omega-3 Ultra Strength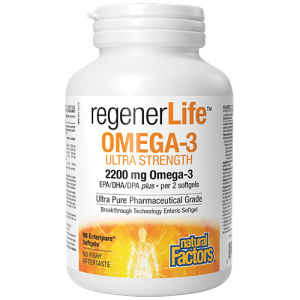 High-potency daily support for cardiovascular, cognitive, cellular, and whole-body health. Two softgels daily provide more than 2 g of omega-3 fatty acids without any fishy aftertaste, thanks to Enteripure® technology.
Snacks with Benefits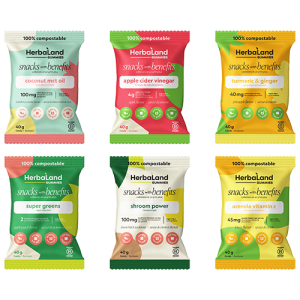 Since we had to put a label on it … these are Herbaland's Snacks with Benefits, a gummy candy line with a little extra! These gummies are delicious enough to replace candy but also nutritious enough to be a healthy on-the-go snack. The best of both worlds!
Liposomal Bioenergetic Vitamin C Ascorbate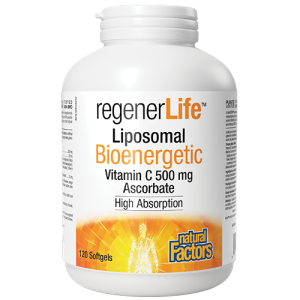 This preferred form of vitamin C (pH-neutral calcium ascorbate) is enhanced with citrus bioflavonoids and a high ORAC fruit extract matrix, and is encased within liposomes for high absorption!
CocoaFocus Superfoods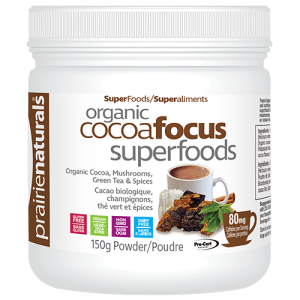 Organic CocoaFocus Superfoods is an instant beverage that contains organic and naturally sourced caffeine, cocoa polyphenols, and medicinal mushrooms. The addition of a three-spice blend, magnesium, and potassium further enhances this drink, providing sustained energy, promoting mental focus, and supporting brain health.
Total Meal Replacement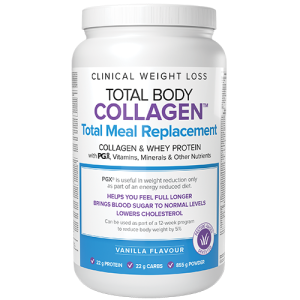 Total Body Collagen™ Total Meal Replacement combines hydrolyzed collagen with high-quality whey protein and appetite-satisfying PGX® fibre to support joints, connective tissue, skin health, and weight management.
NMN + Wheat Germ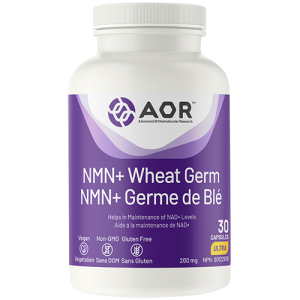 Supports healthy aging and cellular longevity. NMN is an NAD+ precursor and all cells require NAD+. NAD+ helps cells regulate energy metabolism, tissue formation, DNA repair, and gene expression. Spermidine (a polyamine) has been shown to improve cell health, prolong cell lifespan, improve heart health, and reduce inflammation.
Resveratrol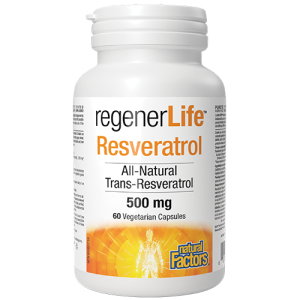 A concentrated form of all-natural trans-resveratrol, an antioxidant to protect cells and tissues from oxidative damage that causes premature aging. This formula is sourced from grapes grown in the Okanagan Valley of British Columbia and from Japanese knotweed.