NOW Foods Wild Alaskan Salmon Oil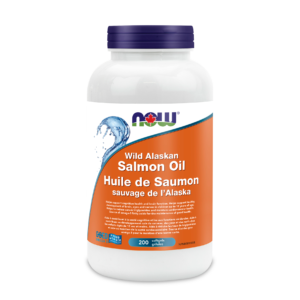 Derived from wild salmon sustainably caught in Alaska, this fish oil is tested to be free of potentially harmful levels of contaminants such as PCBs, dioxins, mercury, and other heavy metals. It is naturally in triglyceride form, which provides superior absorption.
Natural Factors Immunity Kit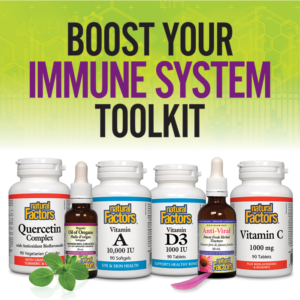 Introducing Women's Daily Probiotic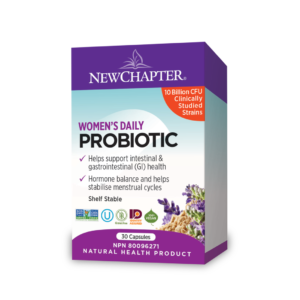 Available now, Women's Daily Probiotic from New Chapter is expertly tailored to support women's needs with the right strains in the right amounts for researched benefits. DNA-tested to ensure the exact, researched strains every time.
Cleanse your body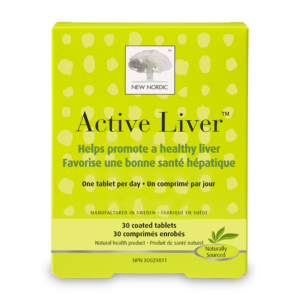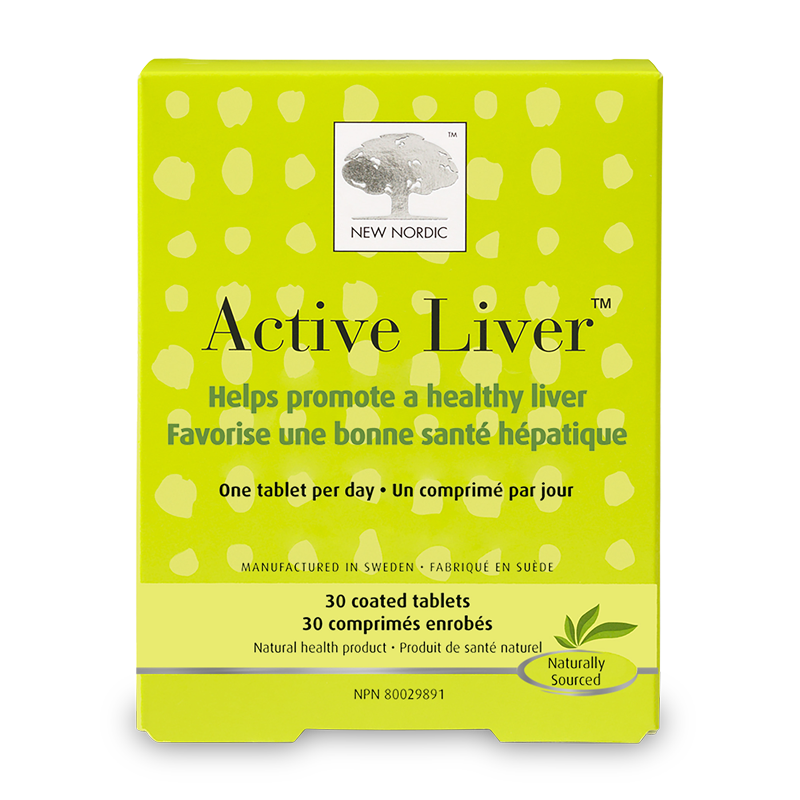 Active Liver™ is a Swedish herbal supplement that contains important liver-loving ingredients like turmeric, globe artichoke, and milk thistle. No more short term detoxes! Simply take just one tablet a day of Active Liver to reap the benefits.
RISE Kombucha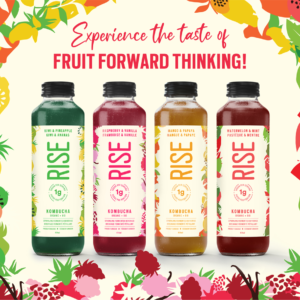 Our new product lineup consists of 4 amazing fruit-forward flavours with only 1 gram of sugar per serving. We don't use erythritol in any of our products and they never have the aftertaste of sweetener.
Bone Broth Collagen Protein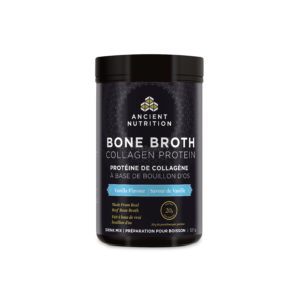 Get all the health benefits of real beef bone broth in a nourishing collagen powder that provides 20 grams of protein. Bone Broth Collagen Protein is smooth to blend, convenient to use, and easy to digest.
AncientNutrition.ca, 855-803-1275
Kyolic Immuni-Shield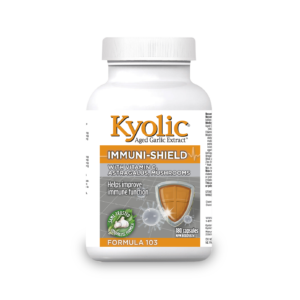 The best defence is a good offence! Ensure your immune system is strong with this complete formula:
Aged Garlic Extract™ (Allium sativum) bulb – 220 mg
Vitamin C (Calcium Ascorbate) – 75 mg
5-mushroom complex – 75 mg (Maitake, Poria, Reishi, Shiitake, Agaricus)
Astragulas (Astragulas membranaceus) root – 50 mg
Oregano (Origanum vulgare) leaf – 50 mg
Olive (Olea europaea) (standardized to 18% oleuropein) leaf – 40 mg
Genuine Health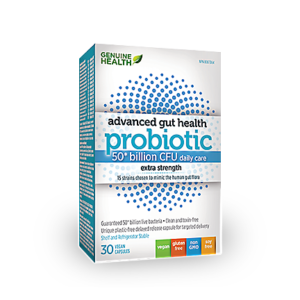 Advance your immune and gut health! Advanced gut health probiotics are multi-strain, triple-purified, shelf-stable probiotics created to seed your gut with stronger and healthier bacteria. Look for advanced gut health probiotics in five formulas: 15 billion CFU, 50 billion CFU, women's daily, and women's UTI and kids.
Harmony Natural Beauty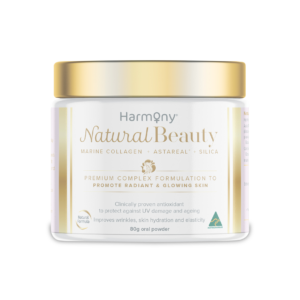 Harmony Natural Beauty is a premium complex formulation with Marine Collagen Oral Powder to promote radiant & glowing skin. With ingredients known to stimulate collagen and elastin synthesis, it helps improve skin texture, support skin hydration, and protect the skin against the effects of UV damage
Stress Relax Tranquil Sleep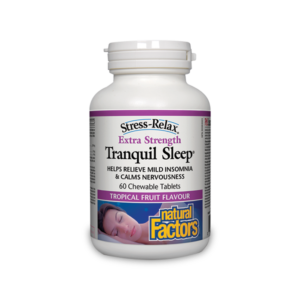 This fast-acting and very safe sleep formula can help you fall asleep more quickly, sleep more soundly, and wake up feeling refreshed. Extra Strength Tranquil Sleep combines L-theanine with 5-HTP and melatonin. Extensive research shows that these ingredients exert a gentle, yet powerfully synergistic effect to promote restful sleep and calm nervousness.
naturalfactors.com; (888) 566-4404
Feel the difference with Whole Earth & Sea Multis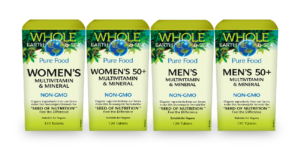 These Pure Food formulas are specially designed to meet the needs of both younger and more mature men and women. It's a raw, whole-food, bioenergetic formula. Made with farm-fresh, organic, and sustainably grown non-GMO ingredients. Suitable for vegans and vegetarians. Available in 60 and 120 sizes
wholeearthsea.com; (888) 566-4404
CanPrev Magnesium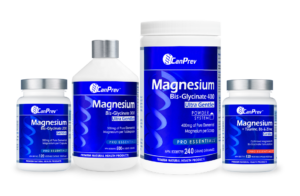 Magnesium, Optimized
CanPrev's proprietary magnesium is designed with you in mind. Choose between capsules, powder, drink mix, and liquid formulas at the potency that suits your needs. Or pick a goal-specific magnesium – Sleep, Cardio, Malate, ElectroMag, Bone, and Multi Mineral formulas. All pure, readily absorbed, and remarkably gentle.
magnesium.ca; (888) 226-7733
Virafect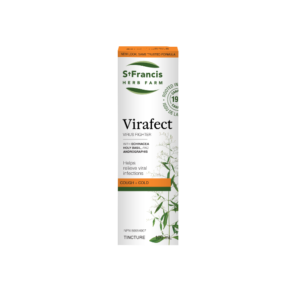 Virafect is a specially formulated viral fighter that can be used at the first sign of cold or flu symptoms. It helps relieve viral infections and the associated symptoms including sore throat and fever and can shorten the duration of upper respiratory tract infections. That's powerful plant medicine!
Stock up on a Health Essential!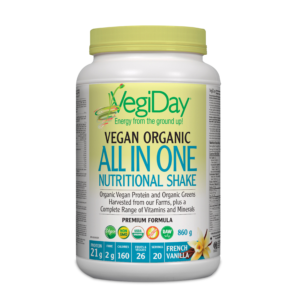 Crafted from organic, premium, plant-based food ingredients and additional essential vitamins and minerals not normally found in standard all-in-one shakes, VegiDay®'s Organic All-in-One Nutritional Shake has everything you need, in one delicious, nourishing scoop. Available in four delicious flavours including NEW Step Into Spring, available for a limited time only.
Myvegiday.com; 1-888-826-9625
Adrenal Chill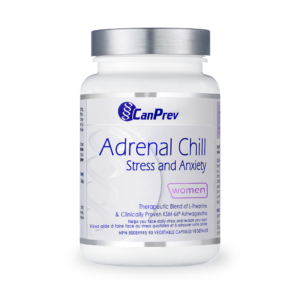 Craving calmness?
CanPrev's Adrenal Chill can help you manage anxiety and stress, naturally. Made with KSM-66, a high-potency extract of ashwagandha, it's clinically proven to help lower cortisol levels and protect against the effects of stress. Combined with L-theanine, it helps promote relaxation in those anxious moments, and instills a sense of calm and improved concentration without drowsiness.
canprev.ca; (888) 226-7733
Myco 10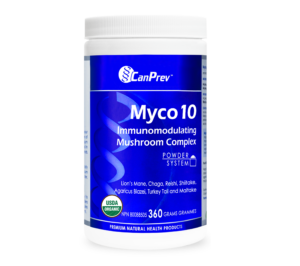 Immunomodulating Mushrooms
Chronic stress takes a toll on your immune system, but don't get run down! Myco10 packs a potent punch with 7 immunomodulating mushrooms and 3 whole food antioxidants in a functional prebiotic base. Stir up your morning routine and stir in some Myco10. You might find it to be your cup of tea. Or coffee. Or smoothie.
canprev.ca; (888) 226-7733
ISURA

The most rigorous testing in the world, giving you confidence that the products you use are SAFE, CLEAN, and EFFECTIVE. Using the most advanced laboratory equipment and testing methods in the world, ISURA oversees clinical studies on natural products with universities worldwide. Look for the ISURA seal of approval on product labels.
Natural Factors Stress and Sleep