Ancient Nutrition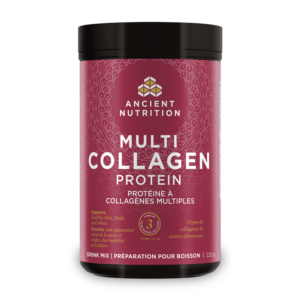 Ancient Nutrition Multi Collagen Protein provides skin, nail, and joint support from three types of collagen derived from three food-based sources. Our collagen powder is sourced from non-GMO, pasture-raised, cage-free, and cruelty-free sources.
AncientNutrition.ca; (855) 803-1275
Strest®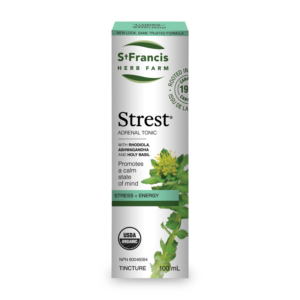 Strest® nurtures the nervous system by reducing anxiety and mental & physical fatigue. Our premier adrenal tonic is formulated with six of the world's most important herbal adaptogens including ashwagandha and rhodiola. Made in Canada.
Digest Ultimate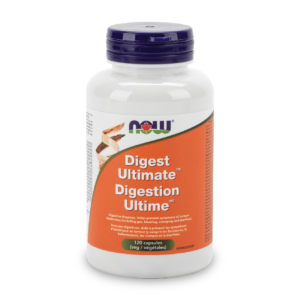 Digest Ultimate™ is a potent full-spectrum digestive aid that reduces gas, bloating, and flatulence related to lactose intolerance and the digestion of dairy products, grains, fibres, vegetables, and beans. Digest Ultimate™ is suitable for vegetarians and those on a low FODMAP diet.
Stress Relief!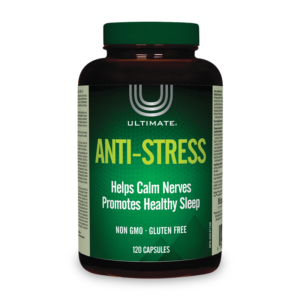 Ultimate® Anti-Stress is a comprehensive formula designed to help calm nerves and promote healthy sleep. It features ashwagandha, valerian, plus quercetin and rhodiola for additional anti-stress benefits.
– Relieves nervousness and promotes calmness
– Promotes healthy sleep
– Enhances memory
– Helps normalize the body's response to stress
assurednatural.com; 1-888-826-9625
New Nordic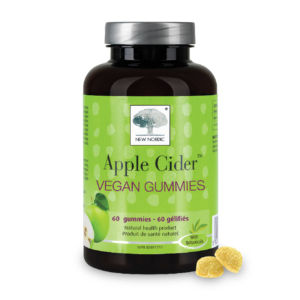 Apple Cider Vegan Gummies by New Nordic is the new tasty supplement, perfect for anyone wanting to take apple cider vinegar, without the bitter and sour taste. These delicious gummies contain pure European quality apple cider vinegar, are sugar free, contain the Mother, and are produced at a pharmaceutical grade and GMP-certified facility in Sweden.
NutraSea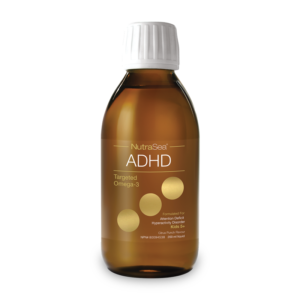 Introducing NutraSea® ADHD Targeted Omega-3. May help reduce the symptoms associated with attention deficit hyperactivity disorder in school-age children.
Harmony Natural Beauty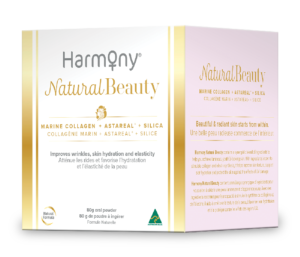 Harmony Natural Beauty is a premium complex formulation with marine collagen to promote radiant & glowing skin. With ingredients known to stimulate collagen and elastin synthesis, it helps improve skin texture, support skin hydration, and protect the skin against the effects of UV damage.
Whole Earth & Sea Greens and Protein & Greens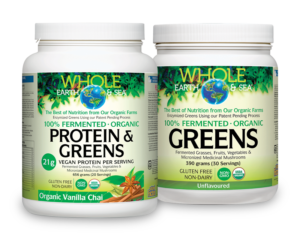 – 100% fermented and organic plant-based green superfood formula, made in Canada
– Fermentation helps enhance nutrient bioavailability and produces unique beneficial compounds to support all-around good health
– Great taste, vegan, non-GMO, and naturally sweetened with stevia
– Gluten-free and non-dairy
– Greens available in Organic Chocolate, Organic Tropical, and Unflavoured. Protein & Greens available in Organic Chocolate, Organic Tropical, Organic Vanilla Chai, and Unflavoured
wholeearthsea.com; (888) 566-4404
Relax and rest with these calming natural solutions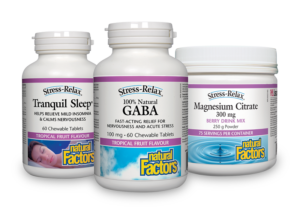 – Stress Relax Tranquil Sleep®: Helps you fall asleep and wake up refreshed
– Stress Relax 100% Natural GABA: Calms a racing mind and promotes relaxation
– Stress Relax Magnesium Citrate: Relaxing mineral for the nervous system
naturalfactors.com; (888) 566-4404
Magnesium just got tastier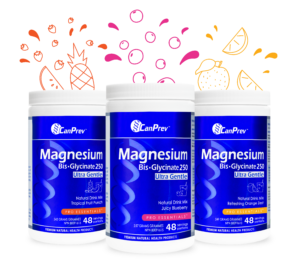 Try the new Magnesium Bis-Glycinate Natural Drink Mix from CanPrev. Tantalize your taste buds with three delicious natural fruit flavours: Orange Zest, Tropical Fruit Punch, and Juicy Blueberry. Mix in the magnesium with a 250 mg ultra gentle, elemental mag per scoop. Stir it in some refreshingly cold water and enjoy!
magnesium.ca; (888) 226-7733
ISURA Means Certified CLEAN

The most rigorous testing in the world, giving you confidence that the products you use are SAFE, CLEAN, and EFFECTIVE. With the most advanced laboratory equipment and testing methods in the world, ISURA oversees clinical studies on natural products with universities worldwide. Look for the ISURA seal of approval on product labels.
RISE Kombucha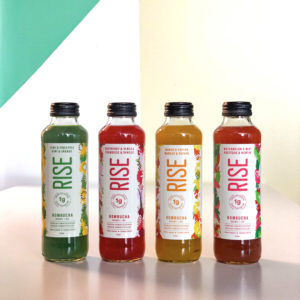 Try our new product lineup with only 1 g of sugar per serving.
New! Active Multi Drink Mix from CanPrev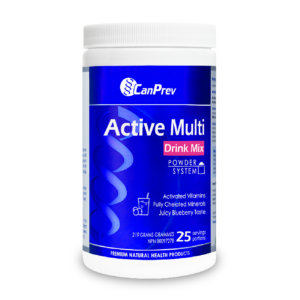 This daily drink mix combines 25 essential vitamins and minerals, all optimized for effective absorption. It features bioactive B vitamins and fully chelated minerals, so you can feel the full benefit in every scoop. Enjoy the natural juicy blueberry taste mixed into your favourite beverage, a smoothie, or refreshing cold water!
canprev.ca; (888) 226-7733
Skin's Sun Saviour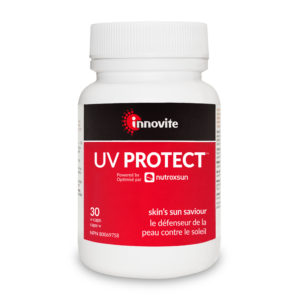 Prolonged sun exposure can damage your skin and accelerate the aging process. UV Protect is designed to support your skin during exposure to harmful UV rays that break down vital skin components, leaving you with a healthy skin-kissed complexion.
innovite.ca; (888) 226-7733
Natural Factors Stress and Sleep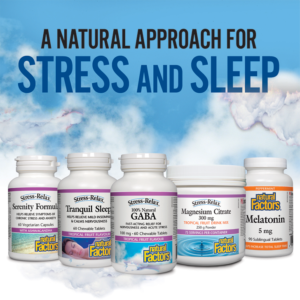 Genuine Health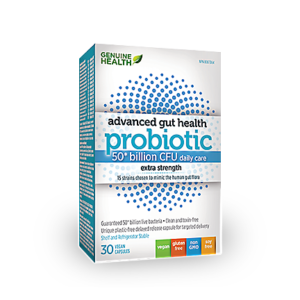 Advance your immune and gut health! Advanced gut health probiotics are multi-strain, triple-purified, shelf-stable probiotics created to seed your gut with stronger and healthier bacteria. Look for advanced gut health probiotics in five formulas: 15 billion CFU, 50 billion CFU, women's daily, and women's UTI and kids.
Kyolic Immuni-Shield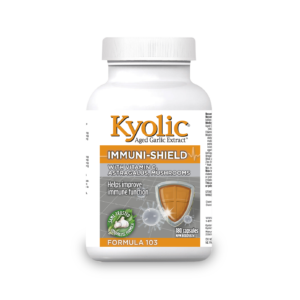 The best defence is a good offence! Ensure your immune system is strong with this complete formula:
Aged Garlic Extract™ (Allium sativum) bulb – 220 mg
Vitamin C (Calcium Ascorbate) – 75 mg
5-mushroom complex – 75 mg (Maitake, Poria, Reishi, Shiitake, Agaricus)
Astragulas (Astragulas membranaceus) root – 50 mg
Oregano (Origanum vulgare) leaf – 50 mg
Olive (Olea europaea) (standardized to 18% oleuropein) leaf – 40 mg
Natural Factors Immunity Kit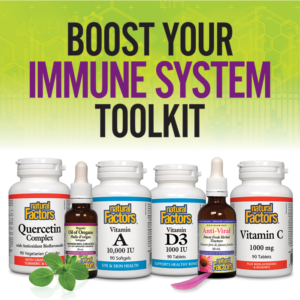 Stress Relax Tranquil Sleep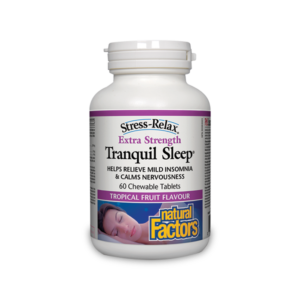 This fast-acting and very safe sleep formula can help you fall asleep more quickly, sleep more soundly, and wake up feeling refreshed. Extra Strength Tranquil Sleep combines L-theanine with 5-HTP and melatonin. Extensive research shows that these ingredients exert a gentle, yet powerfully synergistic effect to promote restful sleep and calm nervousness.
naturalfactors.com; (888) 566-4404