New Nordic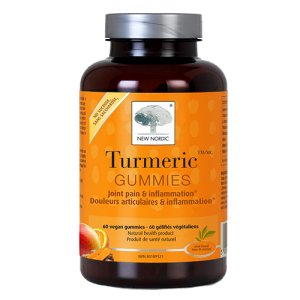 Joint health never tasted so good
New Nordic's Turmeric™ Gummy is a new, delicious, sugar-free, and vegan gummy that delivers high amounts of pure and natural turmeric extract. This tasty orange- and mango-flavoured supplement is the convenient way to reduce joint inflammation and pain naturally.
newnordic.ca; 1-877-696-6734
NEW Melatonin Timed Release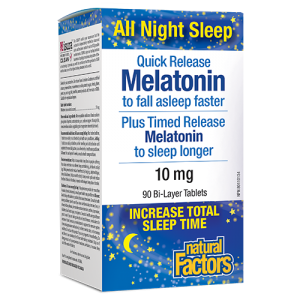 Bilayer tablets that mimic natural melatonin production
NEW Natural Factors Melatonin 10 mg bilayer tablets work with the body's natural cycles to reset your biological clock and help you fall asleep faster, increase quality and duration of sleep, support REM sleep, and reduce daytime fatigue. Bilayer tablets complement a healthy sleep-wake cycle by releasing 5 mg upon use, with 5 mg released gradually over several hours.
Nature's Way Zinc Gummies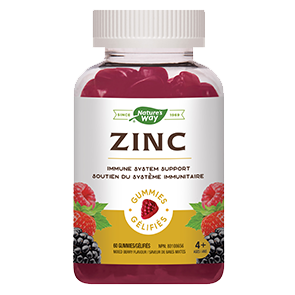 Nature's Way Zinc Gummies provide 11 mg of zinc per gummy to help support immune function. These delicious mixed berry flavour gummies are vegetarian and help maintain healthy bones, hair, nails, and skin!
Whole Earth & Sea Probiotic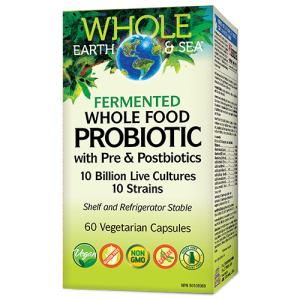 Fermented Whole Food Probiotic
Whole Earth & Sea® Fermented Whole Food Probiotic provides 10 billion active cells of 10 strains of beneficial bacteria per capsule. Shelf stable, this vegan-friendly prebiotic + probiotic + postbiotic synergistic formula helps support gastrointestinal health and wellness for optimal digestion and gut health support.
tentree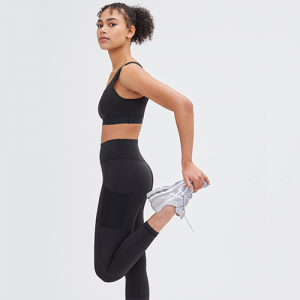 Whenever you stretch, run, or relax in the 7/8 InMotion Pocket Leggings, you're doing good for the planet. That's because this super comfy, sweat-wicking fabric is made from recycled materials that help keep waste out of our landfills.
Whole Earth & Sea Greens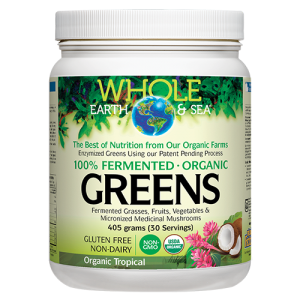 Fermented Organic Greens
Whole Earth & Sea® Fermented Organic Greens is a 100% fermented and certified organic formula providing 6 g of quality plant protein in every serving. This exceptional non-GMO, vegan-friendly green superfood formula contains fermented grasses, fruits, vegetables, and mushrooms to support an active, healthy, and sustainable lifestyle.
Clinically Proven Skin Hydration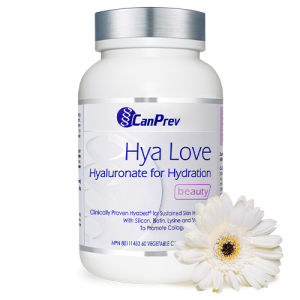 Hyaluronic acid is found naturally in the dermal layer of the skin, where it has an incredible ability to hold moisture; but it becomes depleted as we age, causing dryness and contributing to fine lines. CanPrev's Hya Love features clinically proven, low-molecular weight Hyabest. This is paired with highly bioavailable MMST Silicon from Nova Scotia Quartz along with biotin, L-Lysine, and vitamin C to feed the skin's natural collagen production.
canprevbeauty.ca; 888-226-7733
Nature's Way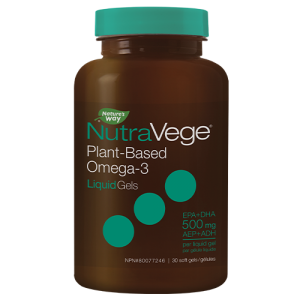 Omega-3 without the fish. With 500mg of EPA+DHA from algal oil, NutraVege is 100% vegetarian and vegan friendly. In just one softgel a day, NutraVege helps to support the maintenance of good health as well as eye, brain, and cardiovascular health.
Whole Earth & Sea Mixers
Superfood Power-up Mixers 
Whole Earth & Sea® Superfood Power-up Mixers ™ are vegan friendly, gluten-free, and non-GMO. Whole Earth & Sea Power-up Mixers make it easier than ever to support great health and vitality. These unique formulas are 100% fermented and organic, harnessing the power of natural fermentation to deliver a broad spectrum of highly bioavailable nutrients in a convenient and delicious powder. These formulas come in the great flavours Beets Me™, Boost Me™, and Soothe Me™!
New! Drinkable Zinc from CanPrev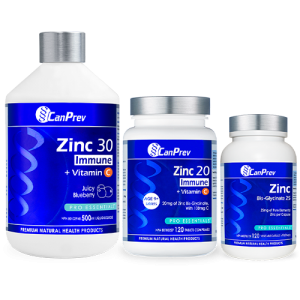 Zinc plays a critical role in wound healing, healthy growth, and building a strong immune
system. You can trust CanPrev's line of Zinc Bis-glycinate formulas to deliver elemental zinc in chelated form—known for its gentle and effective absorption. Choose the one that worksfor you, whether it's an everyday dose, ultra strength, combined with vitamin C, or our new liquid formula for ages 9+.
New Chapter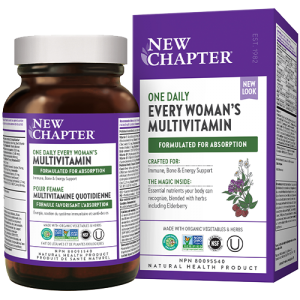 Every Woman's One Daily Multivitamin is formulated for active women with no sugar added and helps to maintain immune function. A convenient one-a-day multivitamin, it is fermented and gentle enough to take anytime! Medicinal herbs, fermented vitamins and minerals combine for bone, immune, and skin health.
BioK+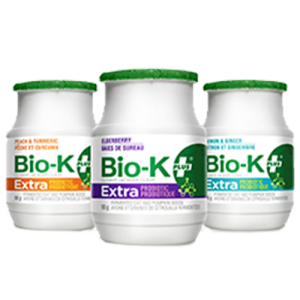 Supplemented with functional ingredients scientifically studied for their effects on immune health, cognitive function, and restlessness, the Extra line of vegan drinkable probiotics offers 80 billion live and active bacteria per bottle to help you go the extra mile.
Whole Earth & Sea Proteins and Greens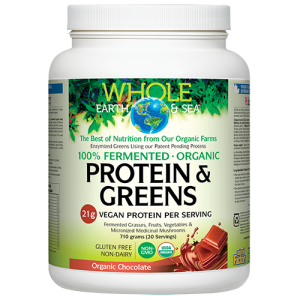 100% Fermented Organic Protein & Greens
Whole Earth & Sea® Fermented Organic Protein & Greens is a 100% fermented and organic formula providing 21 g of quality plant protein in every serving. It comes in the delicious, organic flavours chocolate, tropical, and vanilla chai, as well as an unflavoured option.
Natural Calm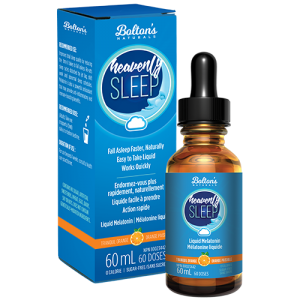 When we have healthy sleep patterns, we naturally produce the melatonin we need to fall asleep. But sometimes, our bodies don't deliver enough of it at bedtime—especially as we age. Heavenly Sleep Liquid Melatonin acts fast to reduce night wakings and the time it takes to fall asleep.
REAL EASY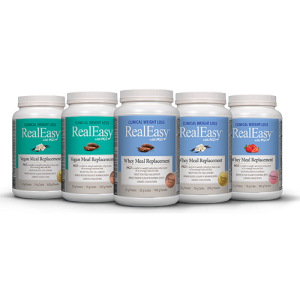 It's real easy to trim down with the new RealEasy™ with PGX® Meal Replacement shake!
Natural Factors RealEasy with PGX Meal Replacement shakes are the perfect solution for anyone striving to achieve healthy weight loss and control their appetite. The addition of PGX to these delicious shakes helps you feel full longer, bring blood sugar to normal levels, and reduce cravings. Available in chocolate and vanilla vegan formulas, and chocolate, vanilla, and strawberry whey formulas.
Cipag Clinic
By combining integrative and conventional therapies, CIPAG Clinic has been able to help patients with chronic and degenerative illnesses for over 35 years. Contact us to schedule a free phone consultation with one of our experienced and caring doctors.
cipagclinic.com; 011 52 (664) 6835700; frontdesk@drcastillo.com
Healthology: SLEEP-GREAT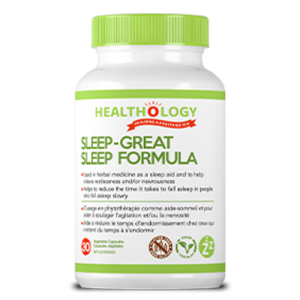 SLEEP-GREAT is a complete formulation that helps you fall asleep quickly, stay asleep, and achieve deep, restful sleep. SLEEP-GREAT works by enhancing the body's natural sleep hormone pattern so that you enter all five stages of a healthy sleep.
Whole Earth & Sea Bone Structure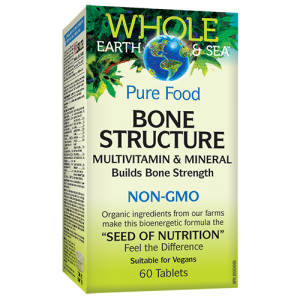 Pure Food Multivitamin & Mineral that Builds Bone Strength
Whole Earth & Sea® Bone Structure Multivitamin & Mineral is a 100% organic, non-GMO, nutrient-rich formula providing real nutrition for building bones and keeping them strong. The ingredients grown on Factors Farms® are harvested at their peak and immediately raw processed using EnviroSimplex® technology to retain vital bioenergetic vitamins, minerals, enzymes, phytonutrients, and antioxidants.
A bubble of protection and fantastic cell reception!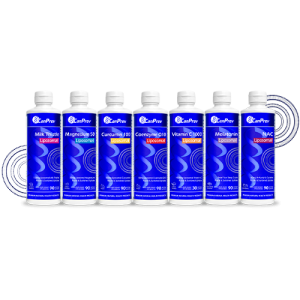 CanPrev Liposomals use a patented delivery system that swiftly and safely transports active nutrients direct to cell. Bio-friendly phospholipid bilayers protect nutrients in transit from digestive and enzymatic breakdown, while supporting quick, sustained cellular uptake. Look for Liposomal CoQ10, Curcumin 100, Vitamin C 10000, Milk Thistle, NAC, Melatonin, and Magnesium 50.
liposomals.ca; 888-226-7733
Whole Earth & Sea Multis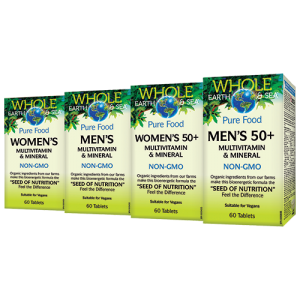 Wholefood Formulas for Women and Men 
Whole Earth & Sea® Multivitamin & Mineral products are organic, non-GMO, wholefood formulas for women and men featuring bioenergetic vitamins and minerals in a nutrient-rich base of organic plants grown on Factors Farms®. These vegan-friendly, raw-food-based multis are packed with vitamins and minerals essential for women and men, with 50+ options to meet the health needs of more mature individuals.
Eden Foods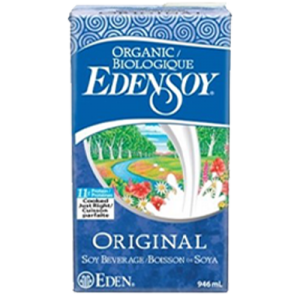 Edensoy Original was the first organic and first verified non-GMO soymilk in America. The only non-dairy liquid food with kombu sea vegetable, which supplies full-spectrum trace minerals and taste enhancement. It's the only US soymilk properly prepared to nourish human beings.
edenfoods.com; 888-424-3336
Nature's Answer for Protection from Infection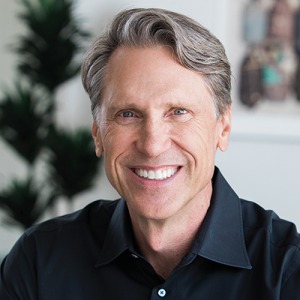 Michael T. Murray, ND, is widely regarded as one of the world's leading authorities on natural medicine. He discusses the most recent investigations on quercetin, which focus on its potential to fight infection by boosting immune function, as well as exerting some antiviral effects. In particular, he discusses the benefits of micellar LipoMicel quercetin. 
Quercetin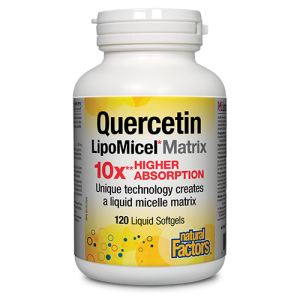 Quercetin Absorption Breakthrough!
Natural Factors Quercetin LipoMicel Matrix contains an enhanced source of the antioxidant quercetin used in herbal medicine to protect blood vessels, defend against oxidative stress, and provide immune support. Our unique patent-pending technology results in 10 times higher absorption than standard forms.
Whole Earth & Sea Prenatal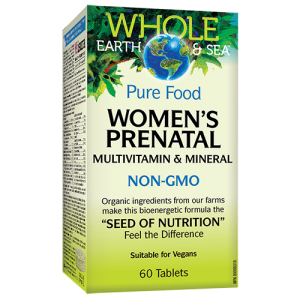 A Wholefood Formula for Pregnant Women
Whole Earth & Sea® Prenatal Multivitamin & Mineral is a comprehensive, whole food-based supplement designed specifically for pregnant women. Non-GMO and 100% vegan, this formula contains bio-enhanced active vitamin and mineral complexes for maximum absorption. Additional whole food nutrition is supplied by Farm Fresh Factors™, made from raw, organic, nutrient-rich plants.
Stressveda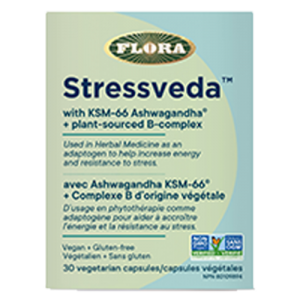 Stressveda combines KSM-66 Ashwagandha®, one of the most highly treasured adaptogens in Ayurveda, with plant-sourced vitamins. The resulting combination helps increase resistance to stress and increase energy in the case of mental and physical fatigue related to chronic stress. Just one capsule a day can help you resist stress naturally.
ECHINAMIDE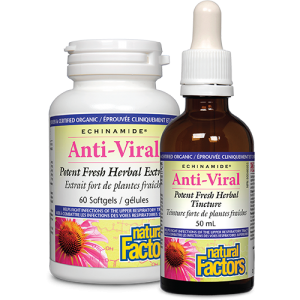 Get Better Faster!
Harness the power of nature to help fight the common cold and flu. Natural Factors Anti-Viral Potent Fresh Herbal Extract and Tincture both feature ECHINAMIDE®. This formula is clinically proven to reduce the duration and severity of colds and flu, so you can get better faster!
Benemax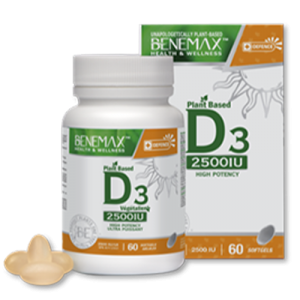 Meet the ONLY 2500 IU Plant-Based Vitamin D3 in a liquid, tapioca-based softgel. Make the choice that is sustainable, that plants one tree per bottle, and is free from common allergens and additives. This is sunshine approved improved from BENEMAXTM  Health & Wellness.
ISURA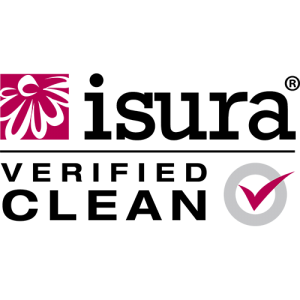 What's most important to you?
The ISURA® seal is your assurance that the product is independently verified as clean and safe and has been tested for up to 800 possible contaminants. ISURA's rigorous testing includes hundreds of quality procedures using state-of-the-art technology. It provides you with the confidence that the product is ISURA verified clean, one of the highest testing standards in the world.