Ashwagandha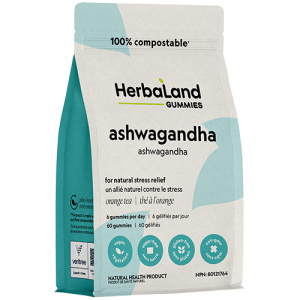 These delicious de-stress gummies are formulated with ashwagandha, a herb that helps the body adapt to stress and anxiety by boosting energy and decreasing mental and physical fatigue.
Total Meal Replacement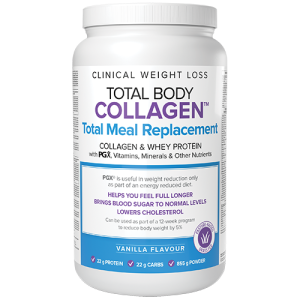 Total Body Collagen™ Total Meal Replacement combines hydrolyzed collagen with high-quality whey protein and appetite-satisfying PGX® fibre to support joints, connective tissue, skin health, and weight management.
Multivitamin & Mineral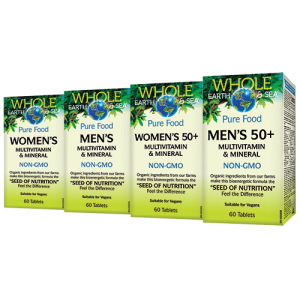 Whole Earth & Sea® non-GMO formulas feature bioenergetic vitamins and minerals in a nutrient-rich base of organic plants sustainably grown on Factors Farms®. These vegan-friendly multis are meticulously crafted for men and women, with a 50+ option.
Natural Magic Beauty Tablet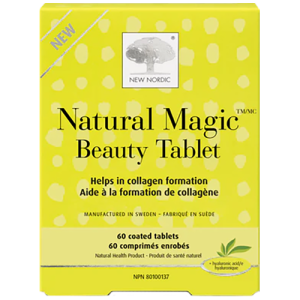 Natural Magic Beauty Tablet supports the formation of the skin's collagen, which in turn helps keep up the skin's matrix to improve skin hydration and luster which ultimately reduces wrinkle appearance. It contains collagen, hyaluronic acid, and vitamin C.
greens+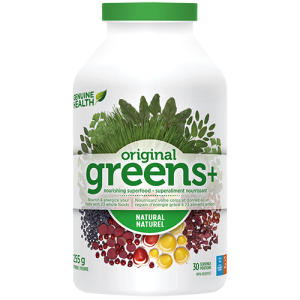 Get the essential nutrients your body needs for optimal health in one convenient daily serving of greens+, a balanced mix of powerful plant-based phytonutrients and antioxidants. Whether you want more energy, a gentle daily detox, a simpler supplement routine or support for stronger bone health, there's a greens+ for you.
Longevity Wellness Optimization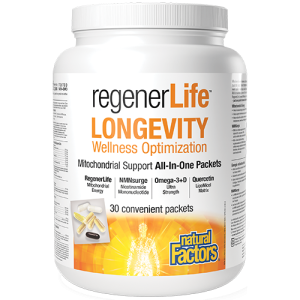 The first comprehensive targeted-nutrient supplement kit made to support all aspects of healthy aging! Each daily packet contains nutrients to support the brain, heart, and blood vessels and optimize mitochondrial function.
Magnesium Bisglycinate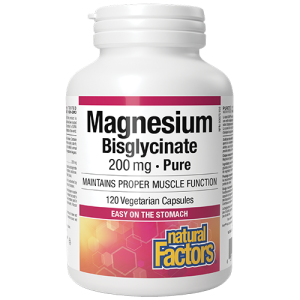 Magnesium Bisglycinate Pure provides 200 mg of this essential mineral to help maintain proper muscle function. This non-GMO, vegan-friendly magnesium is easy on the stomach and does not rely on stomach acid for absorption.
Tongkat Ali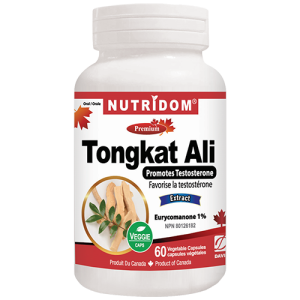 Tongkat Ali is known to help boost libido and increase testosterone levels. Along with its aphrodisiac actions, it can significantly improve sperm health and overall fertility in men. Eurycomanone is the most studied active ingredient in Tongkat Ali. Nutridom® Tongkat Ali is standardized to eurycomanone, ensuring you are getting a top-quality product.
Multi Collagen Protein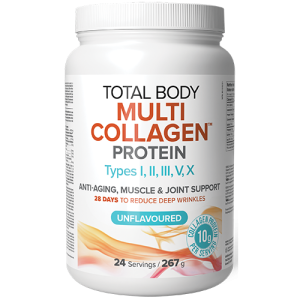 Total Body Multi Collagen™ combines multiple clinically supported sources of hydrolyzed collagen for joint and skin health. Suitable for keto and paleo lifestyles, this neutral-tasting powder is ideal for adding to smoothies and drinks.
Heavenly Sleep Liquid Melatonin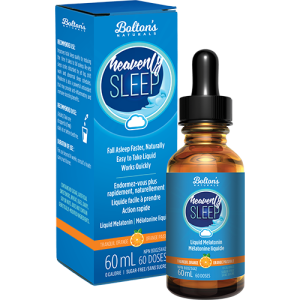 When we have healthy sleep patterns, we naturally produce the melatonin we need to fall asleep. But sometimes, our bodies don't deliver enough of it at bedtime—especially as we age. Heavenly Sleep Liquid Melatonin acts fast to reduce night wakings and the time it takes to fall asleep.
Sleep-Reset & Sleep-Restore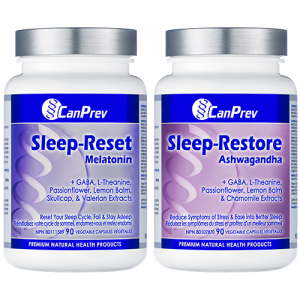 CanPrev's Sleep-Reset Melatonin features melatonin to reset your sleep cycle, while Sleep-Restore Ashwagandha highlights Sensoril® ashwagandha to lower cortisol levels. Both formulas feature L-theanine, GABA, and calming herbs like lemon balm and passionflower to help relieve tension and soothe mental stress. Say goodbye to sleepless nights.
canprev.ca; (888) 226-7733
PGX Meal Replacement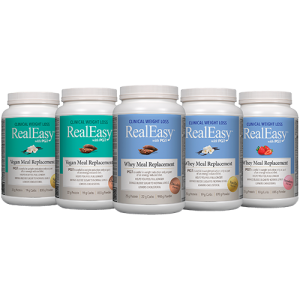 These are the perfect meal replacement shakes for anyone striving to achieve healthy weight loss and control their appetite. Available in chocolate and vanilla vegan formulas, and chocolate, vanilla, and strawberry whey formulas.
BrainRevive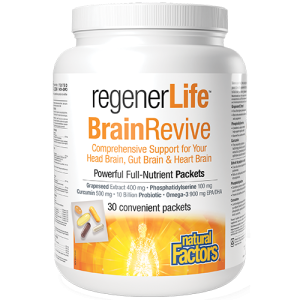 A powerful, full-nutrient supplement kit that helps naturally ignite brain mitochondria to produce energy from the foods we eat. Each daily packet contains five nutrients to support cognitive function and fight inflammation.
Cardio Clear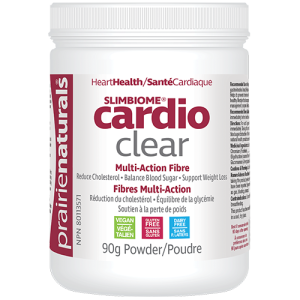 Cardio Clear Multi-Action Fibre is an excellent choice to support healthy weight loss and to help with reducing LDL (bad) cholesterol levels. Cardio-Clear Multi-Action fibre promotes the feeling of satiety and supports stable blood sugar levels, which helps to lessen food cravings.
Collagen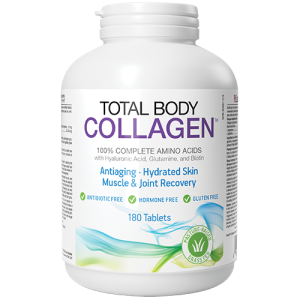 Total Body Collagen™ provides hydrolyzed collagen alongside a combination of nutrients working in harmony to promote hydrated skin, muscles, and joints. This formula is available in a tablet or powder form to boost healthy skin, connective tissue, and joints from the inside out.
CIPAG Clinic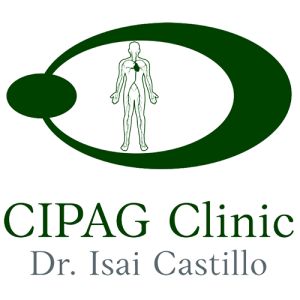 By combining integrative and conventional therapies, CIPAG Clinic has been able to help patients with chronic and degenerative illnesses for over 35 years. Contact us to schedule a free phone consultation with one of our experienced and caring doctors.
Multi Collagen Protein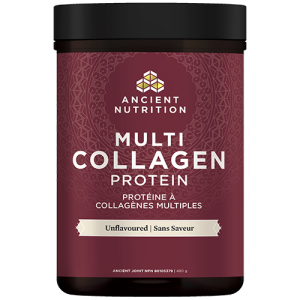 Whether you're looking to support your joints after exercise or for beauty benefits for your hair, skin, and nails—this collagen formula delivers benefits from head to toe.
Sleep Better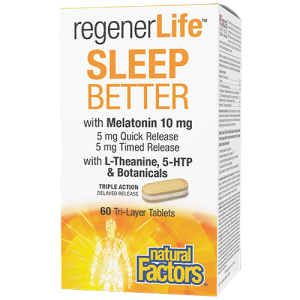 An advanced triple-action formula with delayed-release action for relaxation and a better night's sleep. It contains melatonin, 5-HTP, L-theanine, and a botanical sleep blend of valerian, hops, and passionflower extracts.
Saffron Extract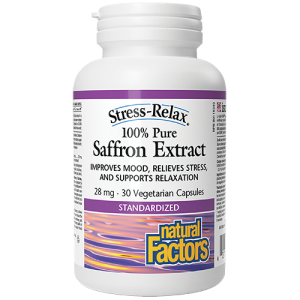 Discover Stress-Relax® Saffron Extract, the premium mood-balancing supplement for your customers. Featuring Affron®, a pure saffron source clinically studied for all ages 12 and above, it combats stress and enhances relaxation.
Ashwagandha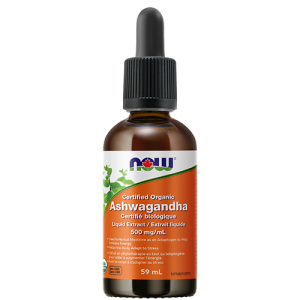 Ashwagandha is an adaptogen used in herbal medicine to help increase energy and resistance to stress, or in cases of mental and physical fatigue related to stress. NOW Organic Ashwagandha Extract Liquid is easy to use: just add to warm water. It's certified organic, vegan, and Non-GMO.
Marine Collagen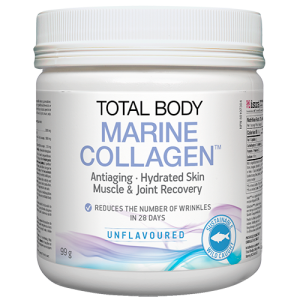 Formulated with clinically supported Collactive™ marine collagen and hydrolyzed collagen and elastin, this formula is ideal for enhancing skin elasticity and moisture and reducing the number of wrinkles within 28 days.
Plant a Tree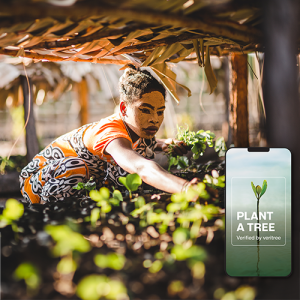 75% of Gen Zs state that sustainability is more important to them than brand name when making purchase decisions, according to a 2021 First Insight's Consumer report. veritree exists to help brands invest in verified and monitored reforestation projects using innovative tech.  We offer reliable solutions that engage your community and build brand loyalty.
Berberine 500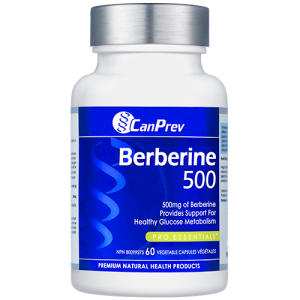 Berberine 500 is designed to provide support for healthy glucose levels and lipid metabolism; this formula contains 500 mg of Berberis aquifolium standardized to 97% in each vegetable capsule. Harness the power of this time-honoured remedy and research-backed herbal metabolite for healthy glucose metabolism.
canprev.ca; (888) 226-7733
Mitochondrial Optimization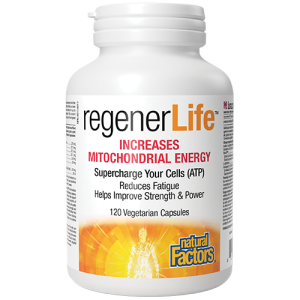 Regenerlife Mitochondrial Energy contains targeted nutritional compounds shown to optimize mitochondrial function. The formula supports the body's antioxidant defence systems; helps reduce symptoms of fatigue; and contributes to brain, muscle, and heart health. Available in delicious watermelon-flavoured powder and vegetarian capsules.
Marine Collagen Plus Hyaluronic Acid, Glutamine & Biotin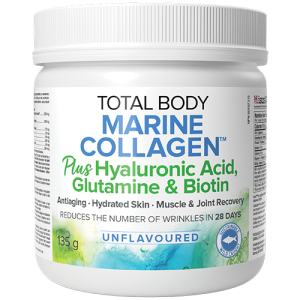 Formulated with clinically supported Collactive™ marine collagen, elastin peptides, and synergistic nutrients, this marine-based formula is great for hydrated skin and muscle and joint recovery. It reduces the number of wrinkles within 28 days.