Sleep-Restore Ashwagandha & Sleep-Reset Melatonin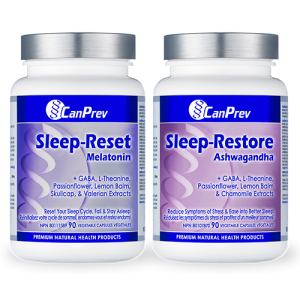 Are you struggling to sleep? CanPrev's Sleep-Restore Ashwagandha is formulated with an oasis of calmative herbs to counteract the effects of cortisol on your body, mind, and sleep. Sleep-Reset Melatonin is for those who have trouble falling asleep or who need to get their sleep back on track. Get the support you need to sleep soundly tonight.
canprev.ca; (888) 226-7733
Fermented Whole Food Probiotic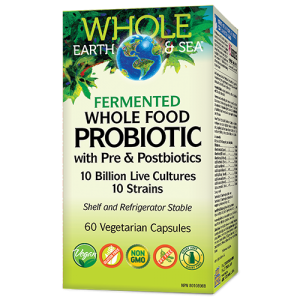 Whole Earth & Sea Fermented Whole Food Probiotic provides 10 billion active cells of 10 strains of beneficial bacteria per capsule. Shelf-stable, this vegan-friendly prebiotic + probiotic + postbiotic synergistic formula helps support gastrointestinal health and wellness for optimal digestion and gut health support.
Cranberry Gummy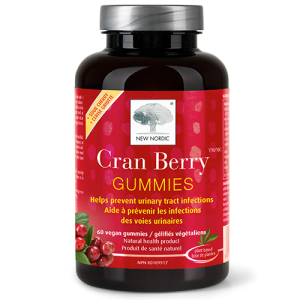 Our newest gummy is the cranberry gummy. This vegan gummy contains 450 mg of high-quality, Swedish cran­berries to help fight infections and support urinary tract health. Flavoured with natural sour cherry extract.
Virafect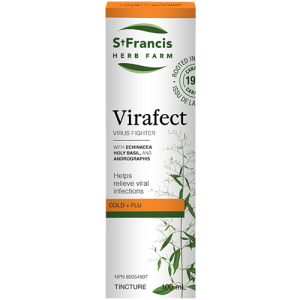 When viral infections take a nasty turn and you're feeling that sore throat and fever, you need an extra burst of healing power. You need Virafect, a formula based on the powerful infection-fighting properties of andrographis PLUS six antiseptic, immune-enhancing herbs.
Bone Structure Multivitamin & Mineral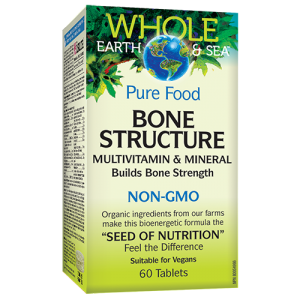 Whole Earth & Sea Bone Structure Multivitamin & Mineral is a 100% organic, non-GMO, nutrient-rich formula providing real nutrition for building bones and keeping them strong. The ingredients grown on Factors Farms® are harvested at their peak and immediately raw processed using EnviroSimplex® technology to retain vital bioenergetic vitamins, minerals, enzymes, phytonutrients, and antioxidants.
Blemish Clear Collection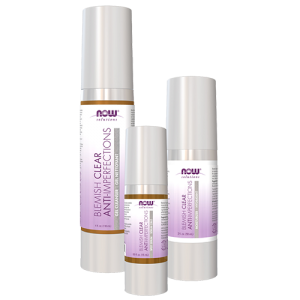 Altogether, the Blemish Clear System (Cleanser, Spot Serum and Moisturizer), works synergistically to reduce signs of blemishes and reveal clear, luminous skin. It works with the help of plant extracts, licorice root, and clinically tested Psoralea Corylifolia (Backutrol) & Grenadys. Results within 8-12 weeks!
Collagen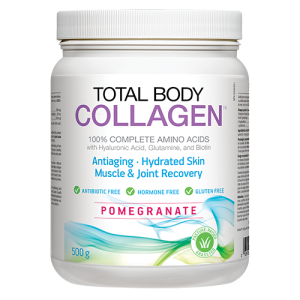 Total Body Collagen™ provides hydrolyzed collagen alongside synergistic nutrients to promote healthy skin and connective tissues, reduce joint pain associated with osteoarthritis, and support lean muscle growth and recovery after a workout. This convenient powder is available unflavoured and in two great-tasting natural flavours to promote healthy collagen and elastin production.
Superfood Power-Up Mixers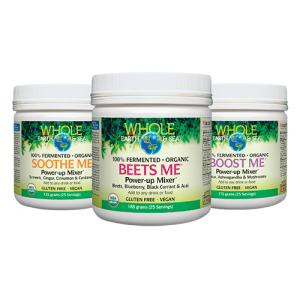 Whole Earth & Sea Superfood Power-up Mixers are vegan friendly, gluten free, and non-GMO. Whole Earth & Sea Power-up Mixers make it easier than ever to support great health and vitality. These unique formulas are 100% fermented and organic, harnessing the power of natural fermentation to deliver a broad spectrum of highly bioavailable nutrients in a convenient and delicious powder. These formulas come in the great flavours Beets Me™, Boost Me™, and Soothe Me™!
Red Beet Crystals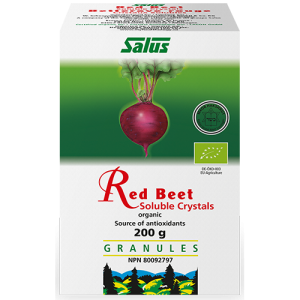 Get the power of concentrated beets with Salus Red Beet Crystals. This energizing superfood is a powerful nitric oxide booster, boosts athletic performance and energy, supports cardiovascular health, and is rich in antioxidants. 1 gram of Salus Red Beet Crystals is the equivalent of 13.4 grams of fresh beets
Echinacea 2+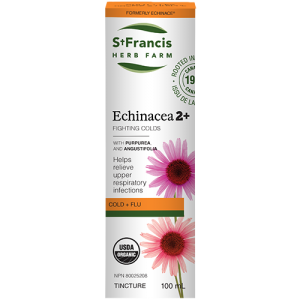 Why let cold and flu season knock you out of commission? Double down on your resistance to the impact and duration of viral and other infections with Echinacea 2+, the most powerful echinacea available, crafted with a proven, complementary combination of two species: Echinacea angustifolia and Echinacea purpurea.
Meal Replacement Shake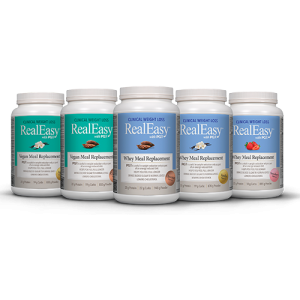 Natural Factors RealEasy with PGX Meal Replacement shakes are clinically proven to be a completely safe, natural, and highly effective way to achieve and maintain your weight-loss goals. RealEasy Meal Replacement shakes will greatly diminish appetite, so you will eat less, making weight loss almost effortless.
Omega3 Kids+ D3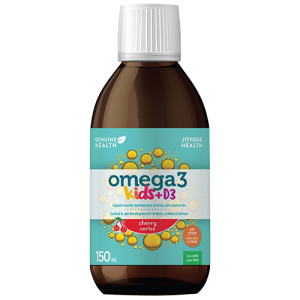 Balance your child's omega-3s. A clean source of their daily EPA and DHA—plus vitamin D3 and lutein for protection from blue light!
Apple Butter Spread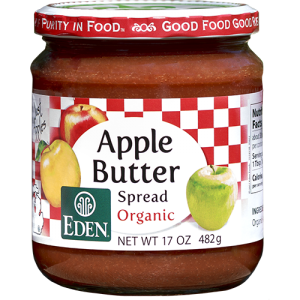 Pure fruit for good taste and health is pressed for juice; chopped, ground, and cooked to make sauce and butters. No refined sugar, chemicals, or GMO processing aids used. Eden Fruit comes in BPA free glass. Gluten free and kosher.
Liquid Melatonin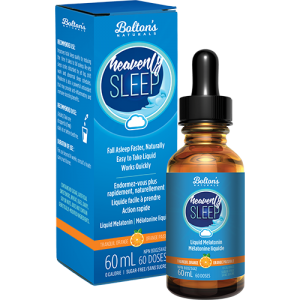 When we have healthy sleep patterns, we naturally produce the melatonin we need to fall asleep. But sometimes, our bodies don't deliver enough of it at bedtime—especially as we age. Heavenly Sleep Liquid Melatonin acts fast to reduce night wakings and the time it takes to fall asleep.
Meal Replacement Powder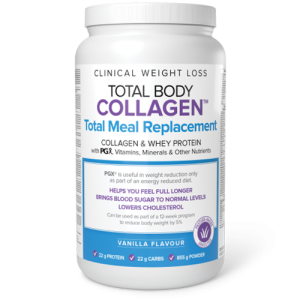 Total Body Collagen partnered with whey protein and PGX plus vitamins and minerals all in one meal replacement powder. This Total Meal Replacement will help you feel full longer, bring blood sugar to normal levels, and help lower cholesterol. PGX is useful in weight reduction, as it helps fill you up and keep you feeling satiated. With 25 g of protein and 19 g of carbohydrates, this great product can be used as part of a 12-week program to help you reduce weight by 5%.
100% Fermented Organic Proteins and Greens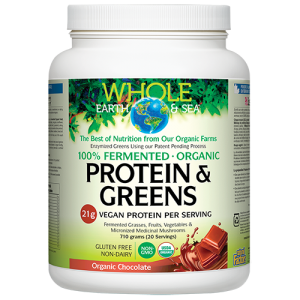 Whole Earth & Sea Fermented Organic Protein & Greens is a 100% fermented and organic formula providing 21 g of quality plant protein in every serving. It comes in the delicious organic flavours chocolate, tropical, and vanilla chai, as well as an unflavoured option.
Cipag Clinic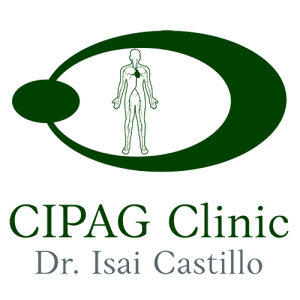 By combining integrative and conventional therapies, CIPAG Clinic has been able to help patients with chronic and degenerative illnesses for over 35 years. Contact us to schedule a free phone consultation with one of our experienced and caring doctors.
frontdesk@drcastillo.com; cipagclinic.com;  (664) 683-5700
Orange Naturals KIDS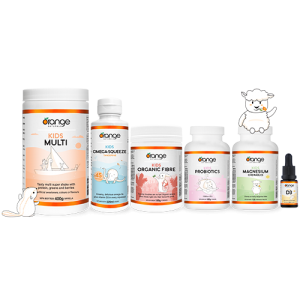 Knock knock! Who's there? It's Orange Naturals KIDS dropping by with our growing line of kid-friendly formulas. If you're looking for a yummy, natural, and nutritious multi, probiotic, D3, magnesium, omega, fibre, or zinc, we've got your family covered. All the FUNdamentals for growing up healthy! Orange you going to check them out?
orangenaturals.com; (888) 226-7733
Marine Collagen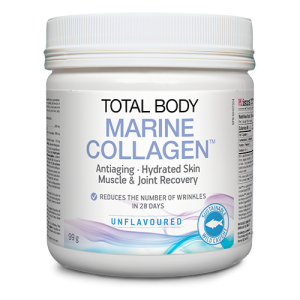 Total Body Marine Collagen™ is a neutral-tasting and odourless powder. Each serving provides 10 g of non-GMO, hydrolyzed collagen peptides that can be added to smoothies, drinks, or baked goods without affecting the flavour. Marine Collagen is derived from wild-caught whitefish. It helps reduce osteoarthritic joint pain and promotes the health of hair, skin, and nails.
Multivitamin & Mineral for Women and Men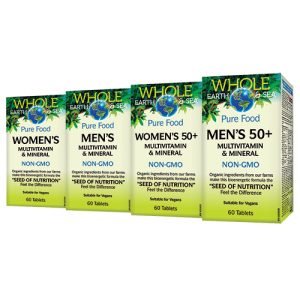 Whole Earth & Sea® Multivitamin & Mineral products are organic, non-GMO, wholefood formulas for women and men featuring bioenergetic vitamins and minerals in a nutrient-rich base of organic plants grown on Factors Farms®. These vegan-friendly, raw-food-based multis are packed with vitamins and minerals essential for women and men, with 50+ options to meet the health needs of more mature individuals.
regenerLife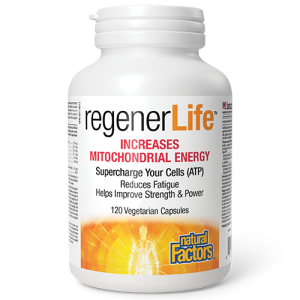 Supercharge your cells and help increase energy production (ATP) at the cellular level with regenerLife™, so you can fight brain fog and low energy. A mitochondrial optimization formula, regenerLife contains a potent combination of targeted nutritional compounds shown to optimize mitochondrial function, as mitochondria are the key producers of energy within our cells. Available in delicious watermelon powder or NEW vegetarian capsules!
Perfect Probiotic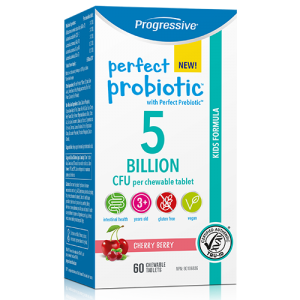 Support your child's health with Progressive® kid-approved formulas. From probiotics to support their digestive health, to fish oils to support their brain and eye health, to our multivitamin that supports their overall development and immune health, Progressive products are tasty while also free from artificial flavours, colours, sweeteners, and preservatives.
Fermented Organic Greens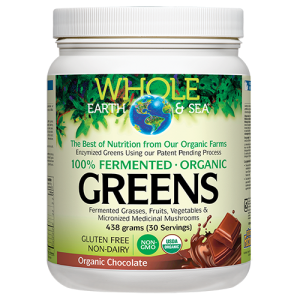 Whole Earth & Sea Fermented Organic Greens is a 100% fermented and certified organic formula providing 6 g of quality plant protein in every serving. This exceptional non-GMO, vegan-friendly, green superfood formula contains fermented grasses, fruits, vegetables, and mushrooms to support an active, healthy, and sustainable lifestyle.
Echinaforce Junior Tabs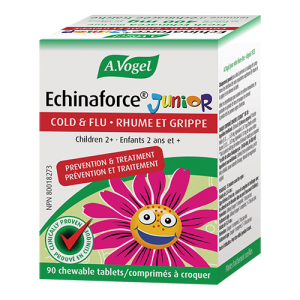 Crush back to school bugs, naturally!
Clinically proven
Safe and effective cold and flu prevention and treatment
Reduces symptoms, duration, and complication risk by 65%
Cuts antibiotic use by 76%
Made from fresh, organic GMO-free Echinacea
Great orange taste that kids LOVE!
Ages 2+
Prenatal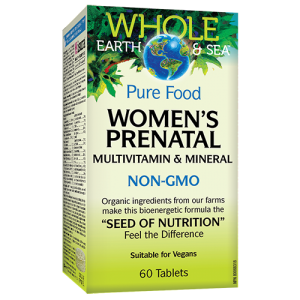 Whole Earth & Sea Prenatal Multivitamin & Mineral is a comprehensive, wholefood-based supplement designed specifically for pregnant women. Non-GMO and 100% vegan, this formula contains bio-enhanced active vitamin and mineral complexes for maximum absorption. Additional wholefood nutrition is supplied by Farm Fresh Factors™, made from raw, organic, nutrient-rich plants.
Cloudshell Packable Puffer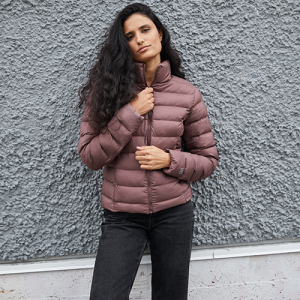 Made for your outdoors. Performance tested and planet-friendly. The Cloudshell Packable Puffer is made from 99% recycled materials, and easily packs down into the included bag for when the forecast is a little less than predictable. Plus, every jacket sold plants ten trees.
Quercetin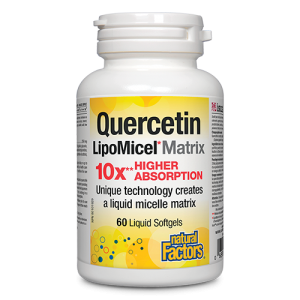 Natural Factors Quercetin LipoMicel Matrix contains an enhanced source of the antioxidant quercetin used in herbal medicine to protect blood vessels, defend against oxidative stress, and provide immune support. Our unique patent-pending technology results in 10 times higher absorption than standard forms.
Marine Collagen with Hyaluronic Acid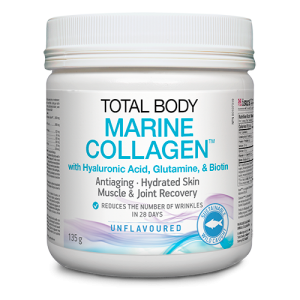 Total Body Marine Collagen™ with Hyaluronic Acid, Glutamine, & Biotin combines the anti-aging support of Collactive™ collagen and elastin peptides with synergistic nutrients to support healthy skin, connective tissue, muscles, and joints. This marine-based formula reduces wrinkles in 28 days and has a neutral taste and smell, which is ideal to add to smoothies, drinks, or baked goods.