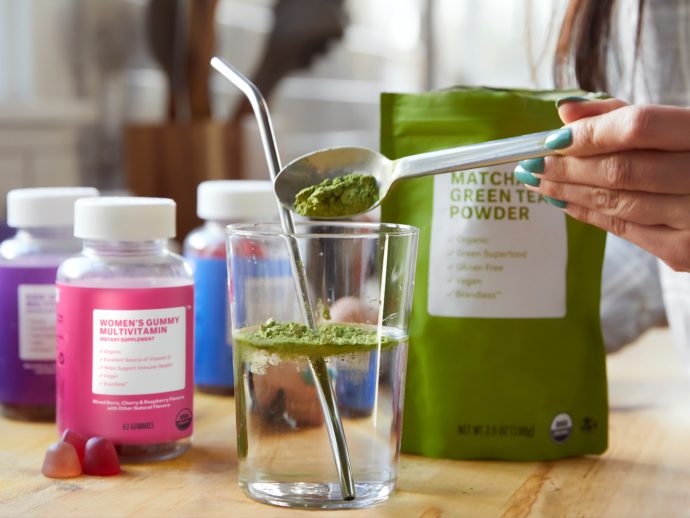 Flora Organic Elderberry Crystals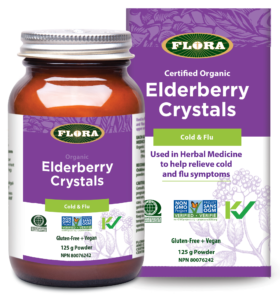 Looking for relief from cold & flu symptoms? Add Flora's Organic Elderberry Crystals to the mix. Blend them in with your favourite juice or smoothie for a healthful, convenient and delicious boost daily, or when you feel the symptoms of seasonal issues coming on.
florahealth.com
Whole Earth & Sea Greens ⠀⠀⠀⠀⠀⠀⠀⠀⠀⠀ and Protein & Greens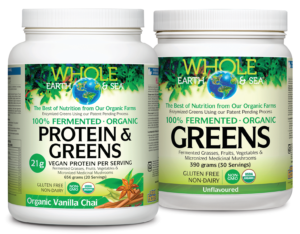 100% fermented and organic plant-based green superfood formula, made in Canada
Fermentation helps enhance nutrient bioavailability and produces unique beneficial compounds to support all-around good health
Great-tasting, vegan, non-GMO, and naturally sweetened with stevia
Gluten free and non-dairy
Greens available in Organic Chocolate, Organic Tropical, and Unflavoured.
Protein & Greens available in Organic Chocolate, Organic Tropical, Organic Vanilla Chai, and Unflavoured.
wholeearthsea.com; (888) 566-4404
St Francis Deep Immune®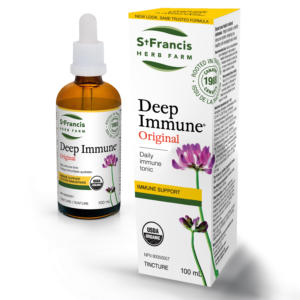 New look, same trusted formula. Our immune system is very complex, designed to help our body deal with everything that the environment throws at it. A balanced immune system means health. Deep Immune is full of adaptogenic herbs, like astragalus and reishi, to keep you heathy all year long.
stfrancisherbfarm.com
Joy of the Mountain


Celebrating 20 years in business! Thanks to your support, Joy of the Mountains® has become a household name and has gained the trust of generations of Canadians. You recently voted us #1 Herbal Product 2019, which totals 17 alive gold awards over the years. Thank you all and happy 2020!
joyofthemountains.ca
Prairie Naturals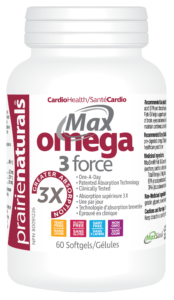 MaxOmega-3-Force enzymatically enhanced fish oil uses the MaxSimil® enzymatic process that pre-digests omega-3 and delivers a readily absorbable, self-emulsified, monoglyceride-rich oil. MaxSimil® is clinically shown to increase the absorption of EPA and DHA by three times.
prairienaturals.ca
Clinically proven Ubiquinol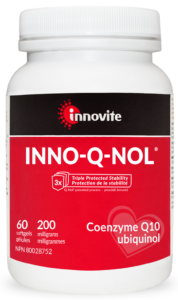 Innovite's Inno-Q-Nol® features ubiquinol, the most bioactive form of coenzyme Q10 (CoQ10). Backed by over 30 years of clinical research, Inno-Q-Nol® is enhanced with a unique Q-Nol® process. A 3-tier approach of vitamin C, MCTs, and annatto seed extract ensures the CoQ10 ubiquinol in Inno-Q-Nol® remains active and guaranteed stable for highest potency.
innovite.ca; (888) 226-7733
ReliefZyme™ Targeted Enzyme Formula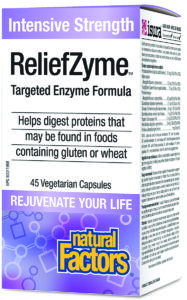 Intensive strength digestive support for wheat, gluten and dairy protein
Eases digestive complaints associated with food sensitivities
Relieves gas and bloating
Promotes healthy digestion
naturalfactors.com; (888) 566-4404
Bob's Red Mill Cassava Flour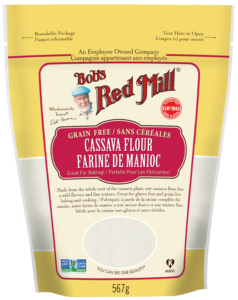 Gluten free, grain free cassava flour has a mild flavour and fine texture excellent for cookies, pancakes, brownies, flatbread, and pasta. Use it to bread chicken or fish, thicken sauces, or replace breadcrumbs in meatballs or veggie burgers.

bobsredmill.com; (800) 349-2173
AdrenaSense® ⠀⠀⠀⠀⠀⠀⠀⠀⠀⠀⠀⠀⠀⠀⠀⠀ Stressed? No Energy? Losing Sleep?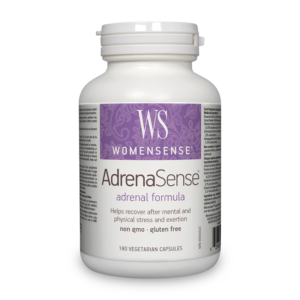 Improve symptoms of stress
Improve performance after mental/physical exertion
Support healthy cortisol levels
Aid healthy adrenal function
womensense.com; (888) 826-9625
Safer, healthier cleaning for everyone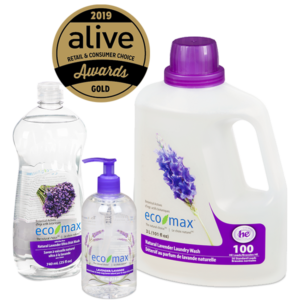 Eco-Max's award-winning plant-based cleaners are made with powerful, sustainable ingredients
Available unscented or scented with pure therapeutic essential oils
Vegan-friendly, readily biodegradable, and septic-safe formulas
Safer to store and use around the home
Made in Canada using 100% green electricity
eco-max.com
VegiDay® All-in-One Nutritional Shake ⠀⠀ Thank you to all who voted for us!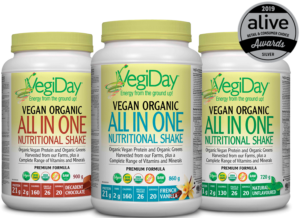 Everything you need in one delicious scoop:
21 g of certified raw, vegan, organic protein per serving
26 organic superfoods and greens harvested from our farms
Easily digestible, non-GMO, gluten, dairy, and soy free
Available in 3 delicious flavours: Decadent Chocolate, French Vanilla, and Unflavoured
myvegiday.com; (888) 826-9625
Boiron Optique 1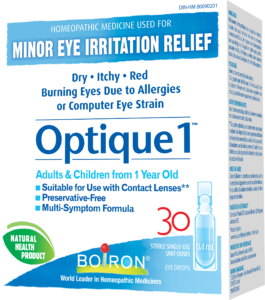 Discover Optique 1, a new homeopathic eye drops to relieve minor eye irritation such as dryness, burning sensation, redness, or itching due to allergies, pollution, fatigue, or computer eye strain.  This multi-symptoms formula for adults and children over 1 year old is available in sterile single doses. This homeopathic medicine may not be right for everyone. Always read and follow the label.
boiron.ca/en/medicine/optique1
'Tis the season to get cozy!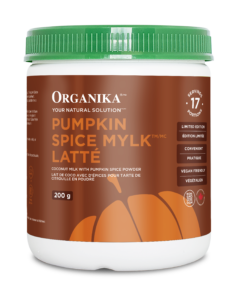 Gear up with your comfiest sweater and a hot cup of Pumpkin Spice Mylk Latté. With real pumpkin and mood-elevating maca, this blend will warm your heart. Don't miss out on this all-natural treat, available for a limited time only!
organika.com
New Chapter launches new and improved Probiotic All-Flora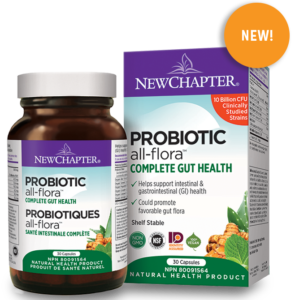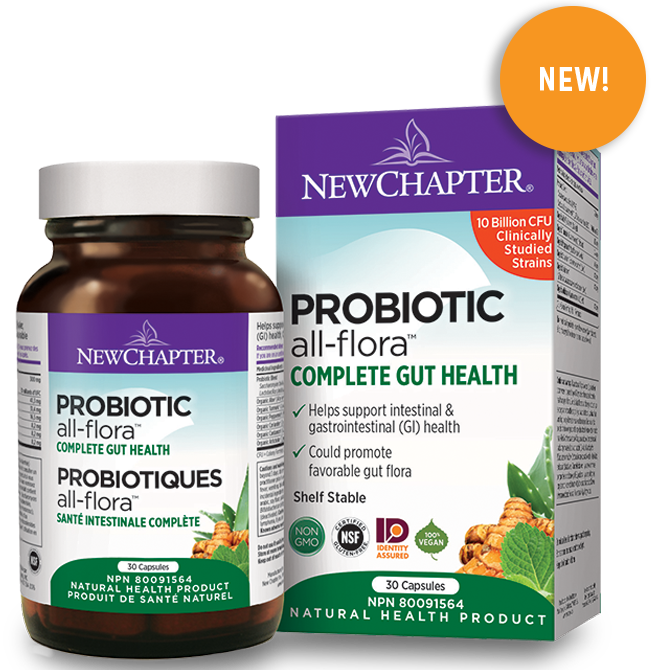 New Chapter rejoins the probiotic space with Probiotic All-Flora. This advanced probiotic formula delivers optimal CFUs of two clinically studied probiotic strains plus beneficial yeast with a prebiotic support system of fermented aloe and peppermint. Non-GMO, certified gluten free, and 100% vegan.

newchapter.ca
Ester-C® Cold & Flu Rescue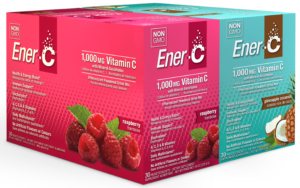 With over 17,000 joining our last campaign, Ener-C is thrilled to announce our upcoming campaign, "The Gift of Health"—an online community encouraging subscribers to share with us what health looks like to them for 2020 for a chance to win $1000.
tryenerc.com
Alpha® DME® Coconut Oil ⠀⠀⠀⠀⠀⠀⠀⠀ Organic, Virgin, Fresh-Pressed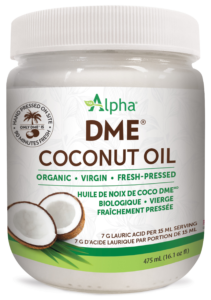 Alpha Organic Virgin Coconut Oil is the freshest, fairest, most future friendly choice.
From husking to press, 90 minutes fresh
Award winning and Fair Trade Certified
Melt in your mouth delicious
Hand-crafted and future friendly
alphahealth.ca; (888) 826-9625
Bill Beaty Colostrum Chewable Tablets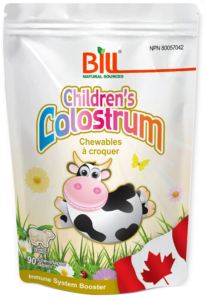 Helps support immune system
Natural vanilla flavour
No colours or sugar
Chewables in resealable pouch
No gluten or soy
Made in Canada
sales@billbeauty.ca; (866) 857-1228
Ester-C® Cold & Flu Rescue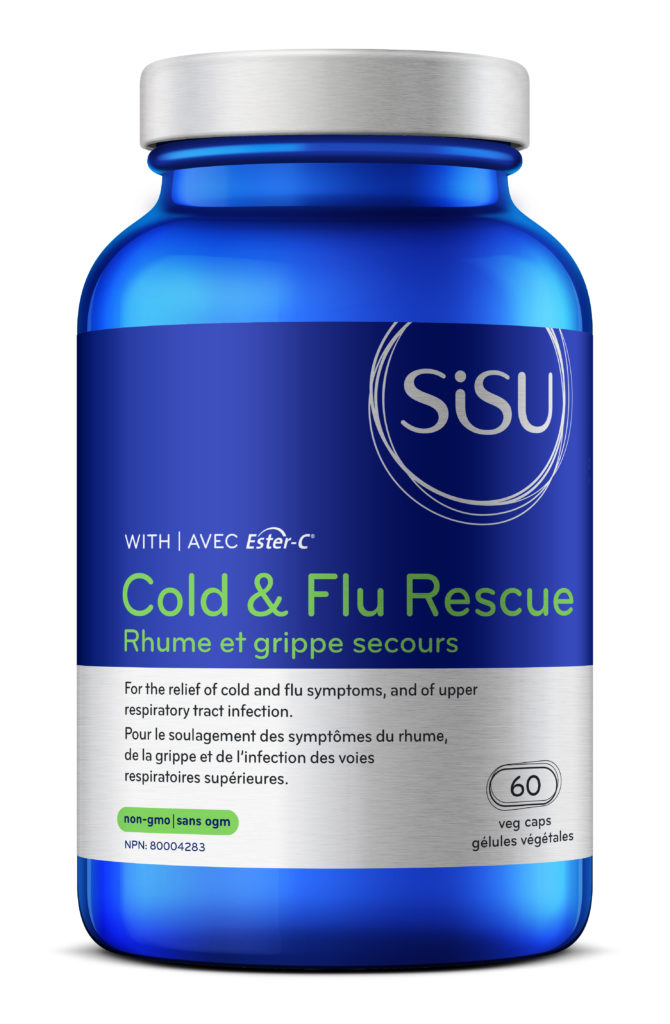 Reduces the severity of symptoms, shortens the duration of colds and flu symptoms, and boosts immune health
Delivers combination of four powerful ingredients, Ester-C®, andrographics, NAC, and Echinacea
Patented Ester-C® formula with long lasting immune support
Non-acidic so it's gentle on the stomach
sisu.com; (800) 663-4163
Iron Vegan SPROUTED PROTEIN™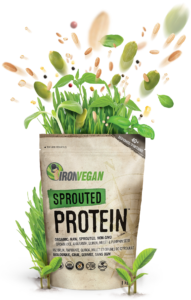 Iron Vegan SPROUTED PROTEIN™ includes a variety of organic, raw, non-GMO grains and seeds that have been sprouted for higher nutritional density. They also contain greater enzyme activity to support digestibility and absorption.  Try our new Salted Caramel flavour!
ironvegan.ca
PURICA Recovery 3.0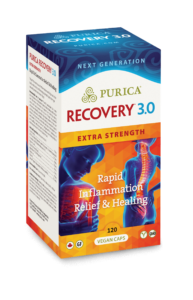 PURICA Recovery 3.0 for Rapid Inflammation Relief & Healing is the combination of the proven strength of the original PURICA Recovery with the rapid relief of PURICA Curcumin. This formulation targets the root cause of inflammation, helping to revitalize the body, mind, and youthful energy by healing the damage caused by stress and acute injury.
purica.com
Ancient Nutrition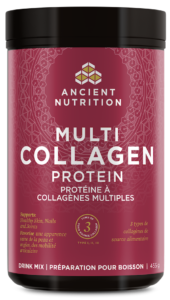 Our mission is to restore our health, strength and vitality by providing history's healthiest whole food nutrients to the modern world. Our whole food nutritional products are designed to provide ancient nutrients to power the body and mind.
ancientnutrition.ca; (855) 803-1275
Balance Your Hormones with ESTROsmart®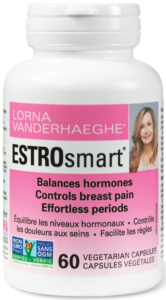 ESTROsmart® is a natural herbal complex that helps maintain a healthy estrogen-progesterone balance. All women need hormone balancing therapy, but it's especially helpful for women with endometriosis, fibrocystic breasts, perimenopause, acne, PMS, uterine fibroids, and/or obesity and weight problems.
hormonehelp.com
Puresource NOW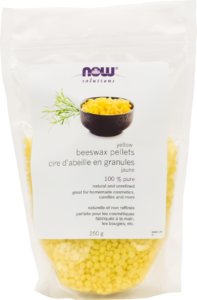 Just in time for busy DIY holiday season gift giving, new NOW® Solutions unrefined, yellow beeswax pellets are an incredibly versatile, natural ingredient suitable for making your own cosmetics (balms, lotions, etc.) and household products (candles, wood polish, etc.). Build your DIY section today.
nowfoods.ca/beauty-health
FODMAP-friendly fibre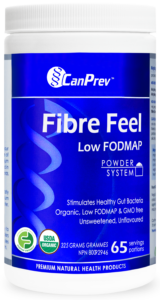 Every scoop of Fibre Feel Prebiotic is organic, FODMAP-friendly prebiotic goodness to help your gut feel great. It gets you all the digestive benefits of promoting healthy bacteria without uncomfortable levels of FODMAPs that can irritate IBS symptoms. Quick dissolving—enjoy it in a smoothie, stirred into your favourite food, or simply mixed with water.
canprev.ca; (888) 226-7733
Herb-e-concept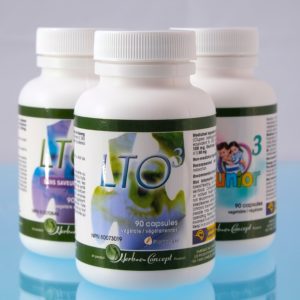 Management of stress, anxiety, and hyperactivity. Helpful for well being, rest, cognitive health, and brain function. Suitable for adults and children. Natural products with proven efficacy through clinical studies of their ingredients. Recommended by therapists and users for over 18 years and a proud success around the world.

herb-e-concept.com
Magnesium just got tastier!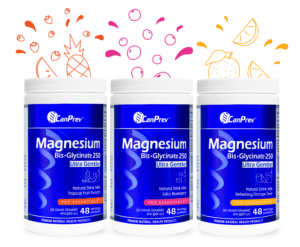 Try the new Magnesium Bis-Glycinate Natural Drink Mix. Tantalize your taste buds with three delicious fruit flavours. Mix in the magnesium with 250 mg per scoop, stir it in some refreshingly cold water, and enjoy!
magnesium.ca; (888) 226-7733
Progressive Multivitamins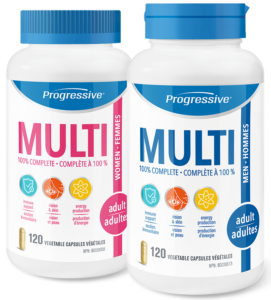 Multivitamins are a foundational supplement that contain nutrients and minerals your body needs to be at its best. Progressive Multivitamins are specifically formulated by age and activity level to ensure you're getting everything you need, so you don't miss out on a single moment. Upgrade your multis, upgrade your moments with Progressive®.
progressivenutritional.com
Don't be bothered by menopause!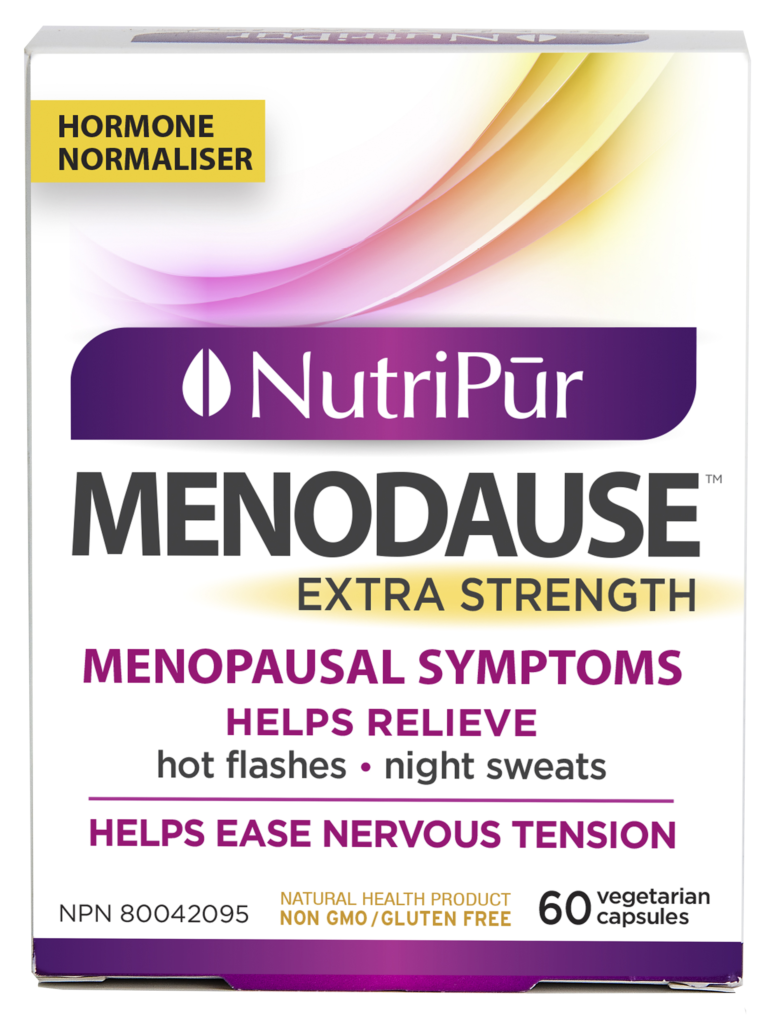 MENODAUSE™ from NUTRIPUR is a highly effective herbal formula that naturally normalizes hormones during menopause to make this transition period more enjoyable. MENODAUSE™ relieves hot flashes, night sweats, difficulty sleeping, and nervous tension. Regain your energy and well being with MENODAUSE™! Proudly Canadian. Available in health food stores and online.
nutripur.com
CBD is Natural


CBD is natural and should be available in natural health products. If you agree and want access to CBD health products in your store, tell your Member of Parliament at:
CBDisNatural.ca