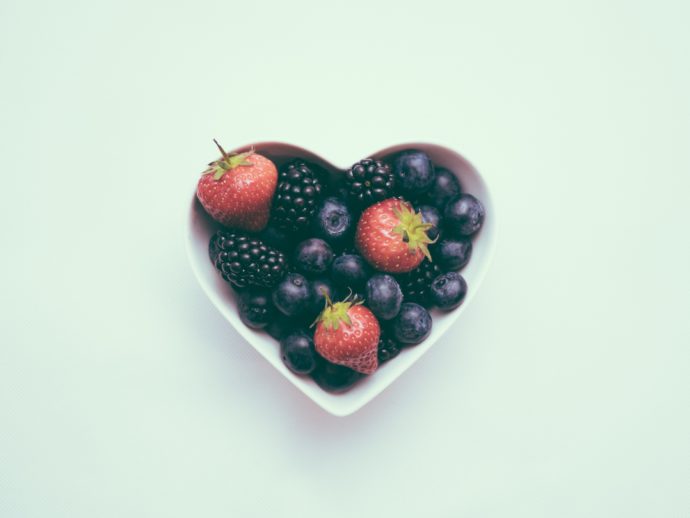 Enerex PURE GREEN ENERGY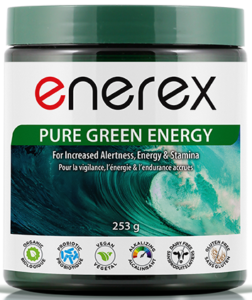 Enerex PURE GREEN ENERGY increases energy and enhances brain power: its chlorophyll and potent antioxidants improve mental clarity and alertness. Coconut oil MCT heightens brain function. Its raw greens also increase body alkalinity and reduce acidity, which lessens disease and inflammation.

enerex.ca
Shine a Light on Silent Inflammation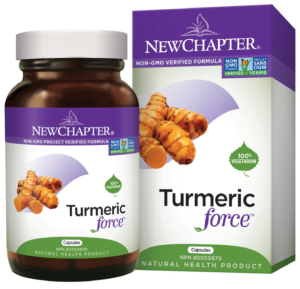 Did you know that silent inflammation can linger for months or even years in the body?  Recommending New Chapter's Turmeric Force will help your customers balance their healthy inflammation while easing their joint pain!
newchapter.ca
Adrenal Force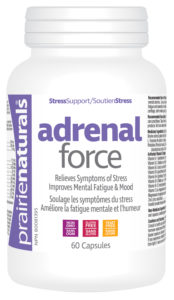 Don't stress! Be happy! Remain calm! No, this is not an emergency, but it is Adrenal Force to the rescue … Reduce symptoms of stress and mental fatigue with Adrenal Force. Our new adrenal care product's advanced formula features bovine adrenal gland cortex plus vitamins, minerals, and herbals to support the adrenal gland. 
prairienaturals.ca
Bob's Red Mill Cassava Flour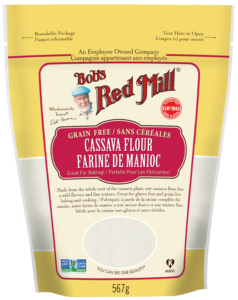 Gluten free, grain free cassava flour has a mild flavour and fine texture that is excellent for cookies, muffins, brownies, flatbread, and pancakes. Use it to bread chicken or fish, thicken sauces, or replace breadcrumbs in meatballs or veggie burgers.

bobsredmill.com; (800) 349-2173
Children's Multi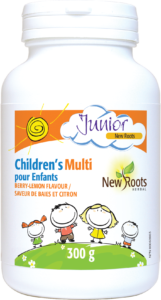 Our Children's Multi delivers the biologically active forms of the vitamins and minerals critical for nutrient metabolism, bone and dental development, healthy skin, and immune function. Kids will love its natural lemon-berry flavour.

newrootsherbal.com
Magnesium Relaxation Blend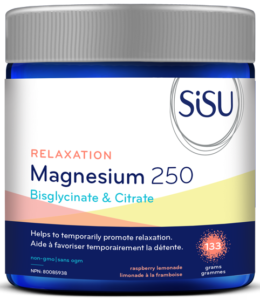 250 mg of magnesium bisglycinate/citrate per serving
GABA and L-Theanine promote a calm, clear mind
Delicious raspberry-lemonade easy-to-mix powder
Helps manage signs of stress and promote restful sleep
sisu.com; (800) 663-4163
Hair VolumeTM Gummies

Hair VolumeTM Gummies is a convenient and tasty way of taking your hair supplement. It's suitable for continuous supplementation to steadily provide your hair with a micronutrient complex that helps support and maintain strong and healthy hair.

newnordic.ca/products/hair-volume-gummies
Feel the difference with Whole Earth & Sea multis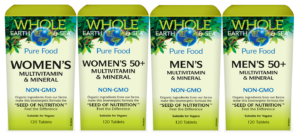 These Pure Food formulas are specially designed to meet the needs of both younger and more mature men and women.
Raw, whole food bioenergetic formula
Made with farm-fresh, organic, and sustainably grown non-GMO ingredients
Suitable for vegans and vegetarians
Available in 60 and 120 tablet sizes
wholeearthsea.com; (888) 566-4404
Love Good Fats: 4 new ridiculously delicious bars!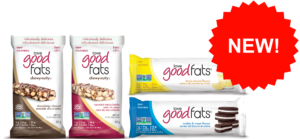 Introducing our new Chewy-Nutty bars with crunchy nuts and a bit of chewiness—chocolatey almond and coconut macadamia. Also, two new White Chocolatey bars: lemon mousse and cookies & creme. Keto friendly with only 1-2 g of sugar and clean wholesome ingredients.

lovegoodfats.ca
clean collagen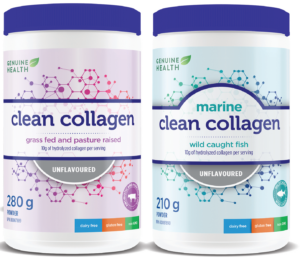 Each serving of clean collagen by Genuine Health contains 10 g of pure, hydrolyzed collagen from grass-fed, pasture-raised USDA cattle or sustainably sourced, wild-caught fish from the North Atlantic. Both available in unflavoured and lightly flavoured water enhancers. Non-GMO, dairy free, and gluten free.

genuinehealth.com
Herb-e-concept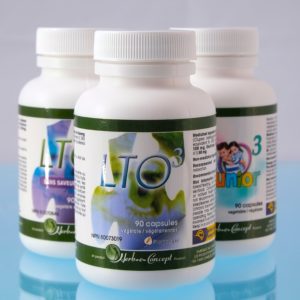 Management of stress, anxiety, and hyperactivity. Helpful for wellbeing, rest, cognitive health, and brain function. Suitable for adults and children. Natural products with proven efficacy through clinical studies of their ingredients. Recommended by therapists and users for over 18 years and a proud success around the world
herb-e-concept.com
Your Eyes, Our Focus

Unique combination of hyaluronic acid and Euphrasia (Eyebright)
Provides fast-acting relief of dry, burning, and irritated eyes
Contains no preservatives or phosphates
Contact lens friendly
Sophisticated delivery system prevents contamination, allowing use up to 6 months after opening
avogel.ca
Sea-licious® Kids Cotton Candy Omega-3 + Vitamin D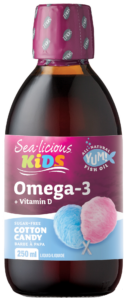 Finally, an omega-3 kids actually like, formulated with the highest-quality ingredients for the most delicious taste.
Healthy brain, vision, and cognitive function
Omega-3 (1,500 mg) + Vitamin D3 (400IU)
5-star IFOS rating
Sweetened with monk fruit
No artificial flavours or colours
sea-licious.ca; (888) 826-9625
WomenSense® – Proud Supporters of the Canadian Women's Foundation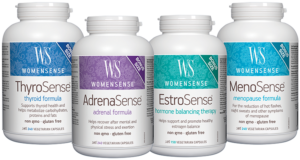 WomenSense supports more than 75 community programs that help women and girls move out of violence, out of poverty, and into confidence and leadership. This Fall, $5 from the sale of each WomenSense Bonus Bottle will be donated to the Canadian Women's Foundation. Join us as we help to support women and girls across Canada. WomenSense formulas help provide better sleep, less stress, more energy, improved moods, easier periods, hormonal acne relief, fewer hot flashes, and reduced night sweats.

womensense.com; (888) 826-9625
Meet Our Super Powders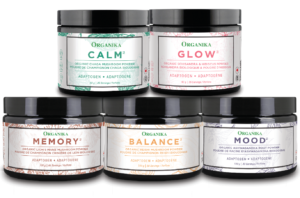 Looking for balance? Organika's 100% organic adaptogen powders help you adapt and recover from the damaging effects of stress, providing the support you need to thrive in the hustle-bustle of modern life. Vegan-friendly and free of any additives, they are high-grade, easy to use and absorb.

organika.com
Healthier by Nature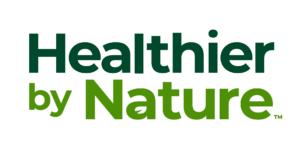 CHFA is proud to present Healthier by Nature, a community created to help educate Canadians on the many benefits of natural health and organic products. Find out more and join the conversation at:

healthierbynature.ca
A refreshing way to elevate your health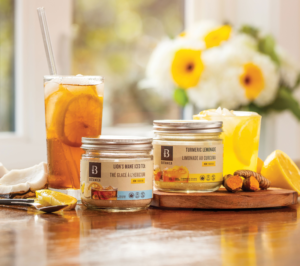 This summer, Botanica is adding two new superfood beverages to the collection to make adding turmeric or lion's mane mushroom to your nutrition routine easy. Turmeric Lemonade and Lion's Mane Iced Tea combine organic coconut water with two of the season's most popular functional ingredients, all in an easy-to-use drink mix.

botanicahealth.com; (800) 616-5900
Elderberry Crystals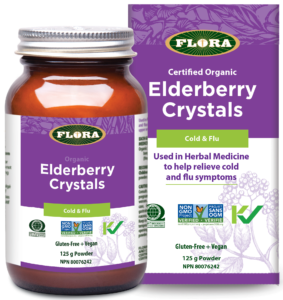 Looking for relief from cold & flu symptoms? Add delicious Flora Elderberry Crystals to the mix. Blend them in with your favourite juice or smoothie for a healthful, convenient, and delicious boost daily, or when you feel the symptoms of seasonal issues coming on.
florahealth.com; (877) 463-5672
Alpha® DME® Organic, Virgin, Fresh-pressed Coconut Oil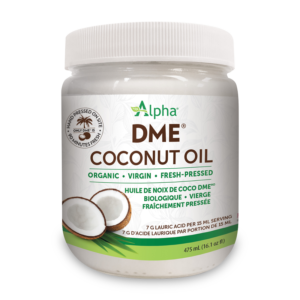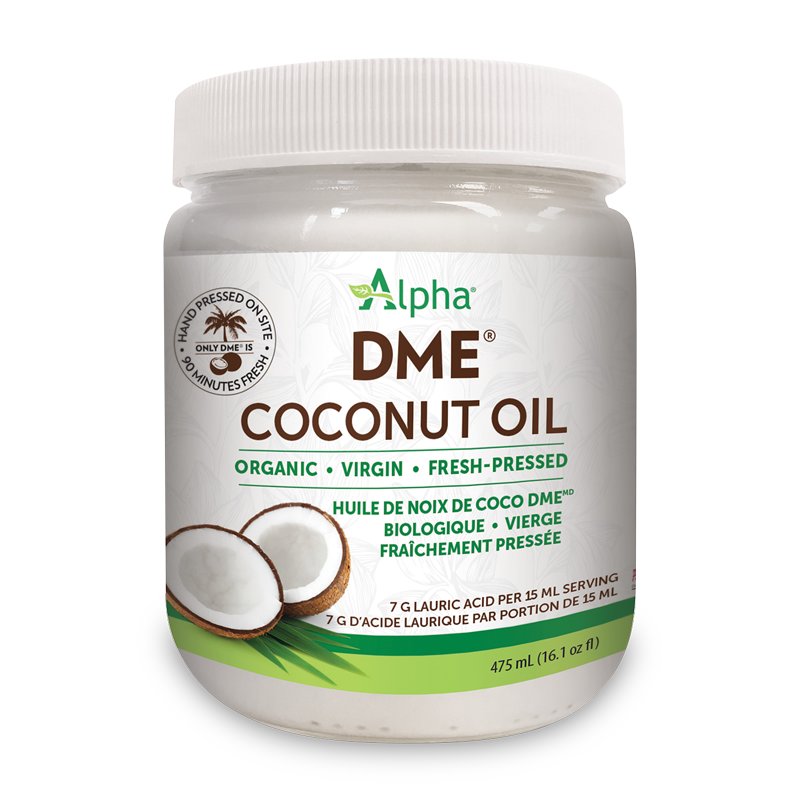 Alpha Organic Virgin Coconut Oil is the freshest, fairest, most future friendly choice.
From husking to press, 90 minutes fresh
Award-winning Fair Trade Certified
Melt-in-your-mouth delicious
Hand-crafted and future friendly
alphahealth.ca; (888) 826-9625
Improved Multi Complete for 50+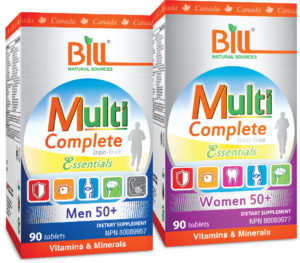 Small coated tablets for easy swallow
Supports healthy glucose metabolism
Helps function of the thyroid gland
Collagen formation to maintain healthy cartilage, teeth, and gums
Supports energy production, eyesight, skin, membranes, and immune function.
Supports maintenance of healthy bones and teeth
Non-GMO and gluten free
Made in Canada
billbeauty.ca; (866) 857-1228
Nutritional Yeast Flakes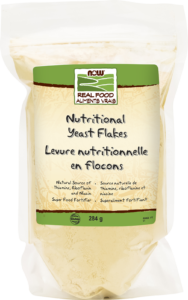 New NOW® Nutritional Yeast Flakes is a superfood produced from a specially selected strain of Saccharomyces cerevisiae that has been inactivated. These versatile flakes have a pleasant, nutty, cheese-like flavour that can be used as a topping for many favourite dishes.
nowfoods.ca/natural-foods
Iron Vegan Sprouted Protein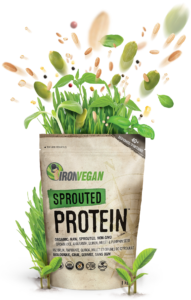 Iron Vegan SPROUTED PROTEIN™ includes a variety of organic, raw, non-GMO grains and seeds that have been sprouted for higher nutritional density. They also contain greater enzyme activity to support digestibility and absorption. REAL FOOD to fuel your next adventure.

ironvegan.ca
advanced gut health probiotics women's DAILY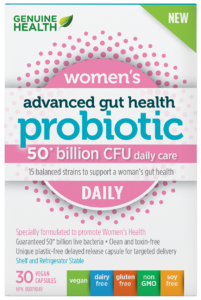 A woman's microbiome is different from a man's. advanced gut health probiotic women's DAILY was specially formulated with 15 strains in a balanced formula to promote women's gut, skin, vaginal, and immune health.

genuinehealth.com
Strong Bones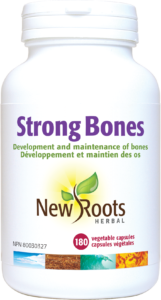 Our complete formula features highly bioavailable calcium formulated with 21 vitamins, minerals, and nutrients. Strong Bones supports the development and maintenance of a strong skeletal system, critical for better health and healthy aging.

newrootsherbal.com
Profi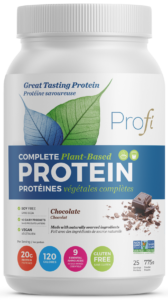 Profi is a Canadian brand dedicated to working with and supporting the independent and specialty retail channel. Profi has created the best-tasting complete plant-based protein that is also non-GMO and dairy, soy, and gluten free! Now available in four delicious flavours and an unflavoured, unsweetened Protein Booster.

profiprohealth.com
PURICA Lion's Mane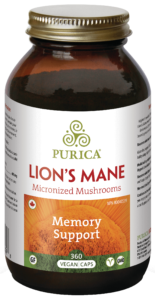 PURICA Lion's Mane enhances brain and nervous system function, improving cognition, memory, attention, speech, and decision-making. It is known to stimulate synthesis of nerve growth factor (NGF). Recent studies also show that Lion's Mane supports the digestive system, making it a dynamic contributor to overall health.

purica.com
VitaDay™ Prenatal Formula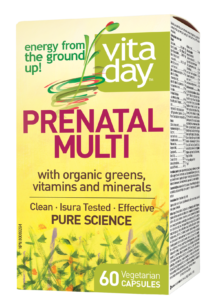 Supports women's nutritional needs during all stages of pregnancy, from conception through nursing
Helps support normal early fetal development
Contains active coenzyme B vitamins, including B6, B12, and folate for increased absorption
Provides bioavailable and gentle forms of magnesium and iron
Contains a wholefood greens blend, ginger, inositol, and lutein
myvitaday.com; (888) 826-9625
Skillfully designed, active probiotics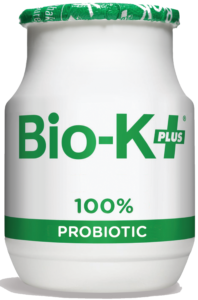 Bio-K+ is trained to thrive inside. Providing a minimum of 50 billion live and active bacteria ready to work from the minute it is ingested and through to the intestines, promoting intestinal and immune health. Gluten-free, organic, non-GMO, and vegan options available.

biokplus.com
It's back! Innovite Formula HH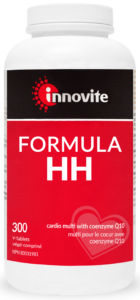 Formula HH Plus is a broad-spectrum, high potency multivitamin designed to support your cardiovascular health. It includes clinically proven coenzyme Q10, pomegranate extract, and lipotropic factors specifically for your heart plus key vitamins and minerals essential for keeping good health. Take daily to take extra care of your hardest working muscle.

innovite.ca
NEW! CanPrev Magnesium Bis-Glycinate Natural Drink Mix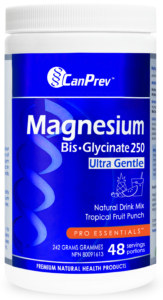 CanPrev Magnesium is designed with you in mind. Choose between capsules, powder, and liquid formulas at the potency that suits your needs. Or pick a goal-specific magnesium: Sleep, Cardio, Malate, ElectroMag, Bone and Multi Mineral formulas. Try the new Magnesium Bis-Glycinate Drink Mix in delicious natural fruit flavours. All pure, readily absorbed, and remarkably gentle.

magnesium.ca; (888) 226-7733
Natural Factors Organic Reliefibre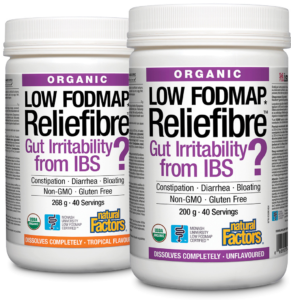 Low FODMAP Certified
100% organic, non-GMO, and gluten free
Dissolves rapidly in water
Available in Tropical and Unflavoured
naturalfactors.com; (888) 566-4404
New Chapter Launches Pea Free Plant Protein+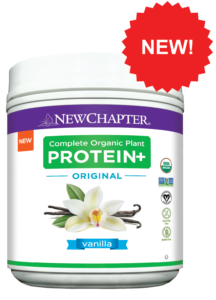 New Chapter has joined the protein space with Complete Organic Plant Protein+!  These innovative pea-free, USDA Organic formulas feature mung bean protein combined with powerful Prohydrolase enzymes for digestive support. Non-GMO Project Verified.

newchapter.ca
Children's Probiotic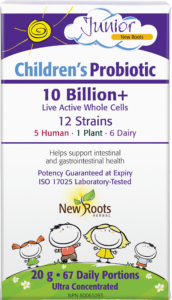 Our ultraconcentrated, potency-validated formula features 10 billion live, active, whole cells per portion of 12 scientifically researched probiotic strains. It temporarily modifies gut flora to support intestinal and gastrointestinal health beneficial for childhood development.
newrootsherbal.com
Advanced Collagen Generator
Reduces fine lines and wrinkles by 30%
Increases skin elasticity by 89%
Thickens and strengthens hair
Fortifies nails
Suitable for vegetarians and vegans
Clinically tested and proven
assurednatural.com; (888) 826-9625
Reclaim Your Calm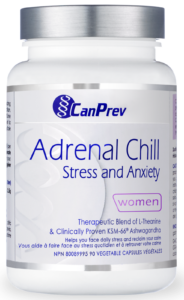 Craving calmness in a crazy world? CanPrev's Adrenal Chill can help you face the daily stress of life with a supportive combination of clinically proven KSM-66 ashwagandha and L-theanine. KSM-66 is a proprietary, high-potency extract of ashwagandha, clinically validated to help lower cortisol levels.

canprevwomen.ca; (888) 226-7733
Kyolic Aged Garlic Extract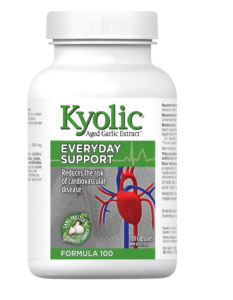 Kyolic Aged Garlic Extract can significantly reduce the risk factors associated with heart disease, which is a leading cause of death among women in Canada. Take control of your heart health by supplementing with this odourless, aged garlic extract, backed by over 750 studies. 
kyolic.ca