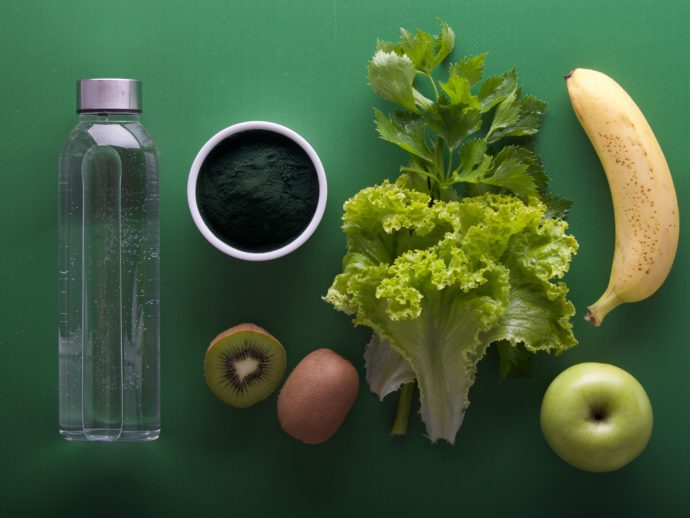 SPROUTED PROTEIN™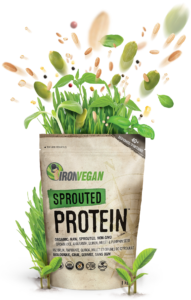 Iron Vegan SPROUTED PROTEIN™ includes a variety of organic, raw, non-GMO grains and seeds that have been sprouted for higher nutritional density. They also contain greater enzyme activity to support digestibility and absorption. REAL FOOD to fuel your next adventure.
ironvegan.ca
NutraSea hp+D Omega-3 Liquid Gels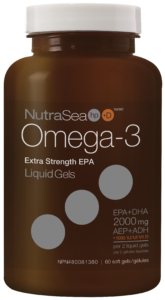 Our most potent omega-3 supplement
2,000 mg of EPA+DHA plus 1,000 IU of Vitamin D in every serving
Just 2 liquid gels per day!
Supports maintenance of good health, cardiovascular health, brain function, and more
natureswaycanada.ca; (800) 665-3414
Probiotics That Really Deliver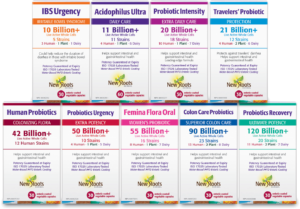 New Roots Herbal probiotic formulas feature scientifically researched strains for a broad range of therapeutic uses spanning daily care, traveller's diarrhea, IBS, and recovery from antibiotic use. Refrigerated to maintain maximum potency and naturally enteric coated for protection from harsh stomach acids.
newrootsherbal.com
EQUAZEN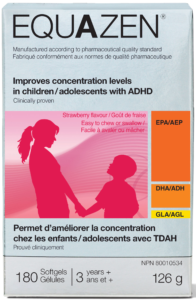 EQUAZEN is a scientifically proven natural health product that contains high-quality ingredients sourced from sustainable fish and naturally sourced primrose oil. Its unique formulation is proven to increase concentration levels in children and adolescents with ADHD.
newnordic.ca/products/equazen
One Daily Multivitamins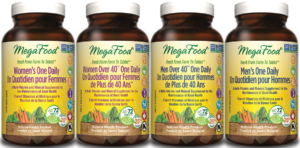 MegaFood One Daily Multivitamins are all non-GMO project verified and each is certified glyphosate residue free by the Detox Project. All One Daily Multis can be taken anytime during the day, even on an empty stomach, and just one tablet can help provide nutrition to support optimum health and well-being. Available in formulas for Men and Women and Men and Women over 40.
megafoodcanada.com
clean collagen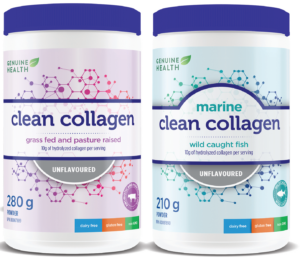 Each serving of clean collagen from Genuine Health contains 10 g of pure, hydrolyzed collagen from grass-fed, pasture-raised USDA cattle or sustainably sourced, wild-caught fish from the North Atlantic. Both available in unflavoured and lightly flavoured water enhancers. Non-GMO, dairy free, and gluten free.
genuinehealth.com
New! Keto-friendly Collagen Creamer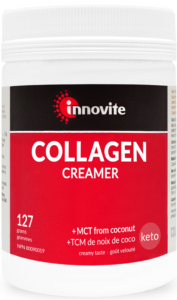 Here's something to sip on! Collagen Creamer features a divinely balanced ratio of sustainably sourced, grass-fed collagen peptides, all in a base of coconut-derived, medium-chain triglycerides. Enjoy this peptide-packed (and keto-friendly!) match for your morning coffee or tea. Creamy, dreamy, and delicious.
(888) 226-7733
Nature's Way 50th Anniversary - 50 never looked so good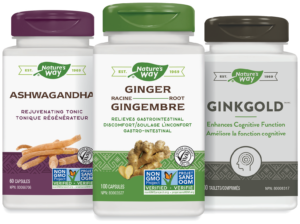 With over 100 whole herbs and natural health products to choose from, Nature's Way is helping more Canadians live healthier. Our journey started 50 years ago, and our new packaging celebrates our continued commitment to quality formulas with trusted ingredients.
natureswaycanada.ca; (800) 665-3414
Sisu U-Cubes™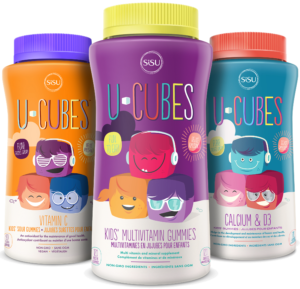 Delicious pectin-based gummies for kids
Non-GMO, all-natural sweeteners, flavours, and colours
Crafted in small batches to ensure the highest quality and freshness
Available in Calcium & D3, Multivitamin, and Vitamin C
sisu.com; (800) 663-4163
Clinically Proven Organic Oil of Oregano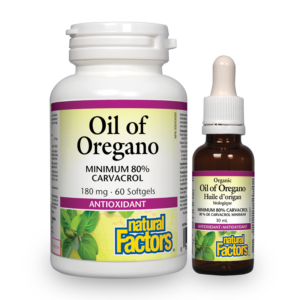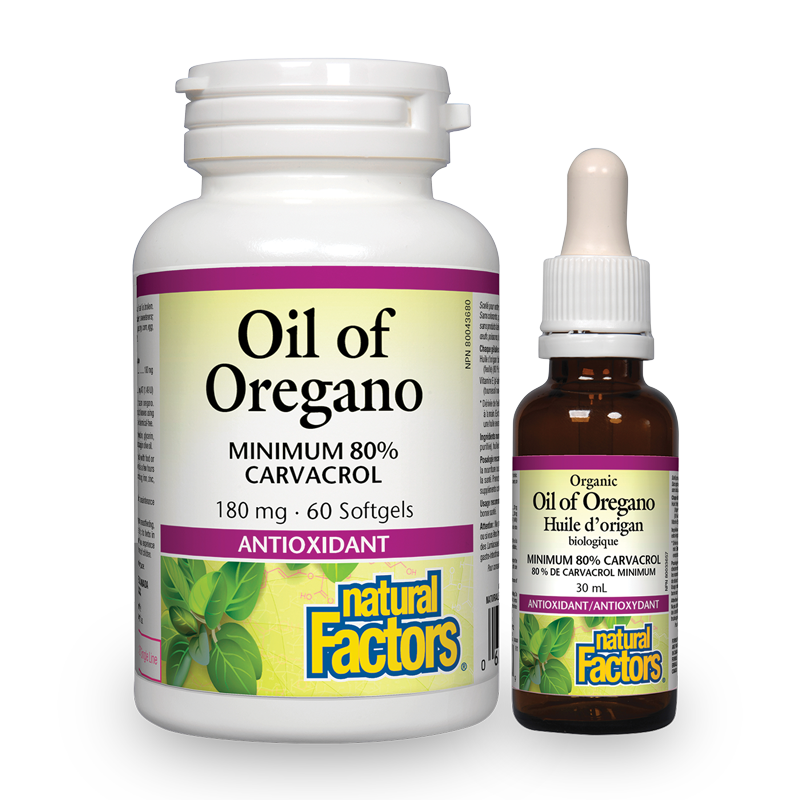 Clinically proven effective against bacterial and viral infections, parasites, and superbugs
Certified clean and pure by ISURAؙ—the most rigorous testing in the world
Organic, vegan, non-GMO, and free of soy, gluten, and chemicals
naturalfactors.com; (888) 566-4404
The next innovation in the protein category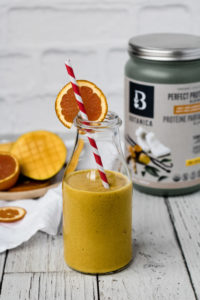 Botanica Perfect Protein Elevated combines 20 g of plant-based protein elevated by superfoods, including lion's mane, reishi, turmeric, and ashwagandha. Your customers are already using protein daily and are curious about adding herbs or mushrooms to meet their health goals. This product takes the complexity out of supplement shopping with three easy-to-use formulations: Brain Booster, Adrenal Support, and Anti-Inflammatory.
botanicahealth.com
NutraVege+D Omega-3

Plant-sourced omega-3 with vegan vitamin D3
500 mg of EPA+DHA plus 1,000 IU of vegan vitamin D3 in every teaspoon
Tasty grapefruit tangerine flavour
Supports the maintenance of good health, cardiovascular health, eye and brain function, and strong bones and teeth
Ideal for vegetarians or those who prefer a plant-based diet
natureswaycanada.ca; (800) 665-3414
COTA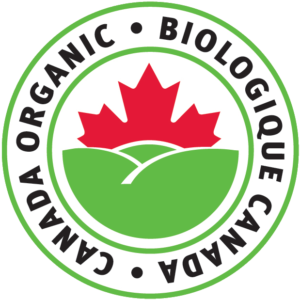 With so many "eco-labels" appearing on the shelves these days it's hard to know what they all mean. The organic label is the only one whose use is controlled and verifiable through the organic certification process.Canada's Organic logo is your assurance that the product bearing it has met the Canadian government's standards for organic products.
canada-organic.ca
Balance Your Hormones with ESTROsmart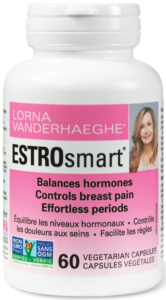 ESTROsmart is a natural herbal complex that helps maintain a healthy estrogen-progesterone balance.
All women need hormone balancing therapy, but it is especially helpful for women with endometriosis, fibrocystic breasts, perimenopause, acne, PMS, uterine fibroids, and/or obesity and weight problems.
hormonehelp.com
Cornerstone KETO Lifestyle Nutrients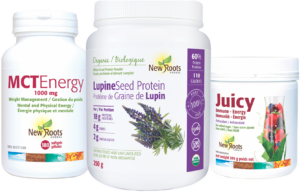 MCT Energy delivers caprylic and capric fatty acids to fuel the body and mind
Juicy provides a powerhouse of organic berry-based antioxidants and nutraceuticals
Lupine Seed Powder offers an excellent source of plant-based proteins
newrootsherbal.com
Whole Earth & Sea Greens and Protein & Greens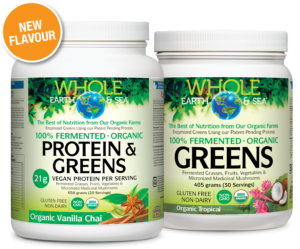 100% fermented and organic plant-based green superfood formula, made in Canada
Fermentation helps enhance nutrient bioavailability and produces unique beneficial compounds to support all-around good health
Great-tasting, vegan, non-GMO, and naturally sweetened with stevia
Gluten free and non-dairy
Greens available in Organic Chocolate, Organic Tropical, and Unflavoured.
Protein & Greens available in NEW Organic Vanilla Chai, Unflavoured, Organic Tropical, and Organic Chocolate
wholeearthsea.com; (888) 566-4404
Elderberry Crystals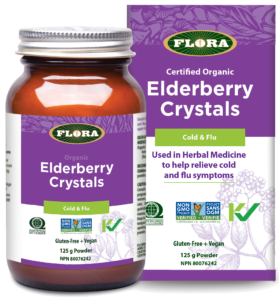 Looking for relief from cold and flu symptoms? Add delicious Flora Elderberry Crystals to the mix. Blend them in with your favourite juice or smoothie for a healthy, convenient, and delicious boost daily, or when you feel the symptoms of seasonal issues coming on.
florahealth.com; (888) 436-6697
Triple Antioxidant Boost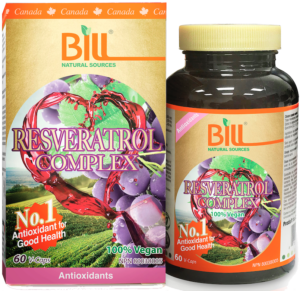 Protects cells from oxidative damage
Contains trans-resveratrol, grape seed extract, and quercetin
100% vegan, plant-based
Non-GMO and gluten free
Made in Canada
billbeauty.ca; 866-857-1228
Cold-Pro™ Immune Formula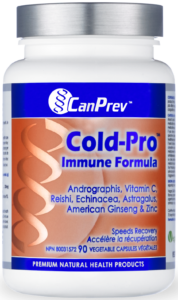 Cold-Pro™ Immune Formula is designed to strengthen the immune system, help relieve cold and flu symptoms, and speed recovery. It contains seven potent, immune-boosting nutrients plus antiviral and antibacterial herbs. Research shows that each ingredient in Cold-Pro™ is effective on its own, and combining them produces a powerful immune formulation.
(888) 226-7733
Getting Back on Track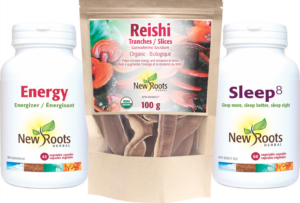 Leaving summer in your wake in favour of academics and careers can be tough. Energy can get you refocused with a blend of D-Ribose and plant extracts, Sleep8 helps adjust your circadian rhythm (sleep cycle), while Reishi increases energy and stress resistance.
newrootsherbal.com
Love Good Fats: 4 new ridiculously delicious bars!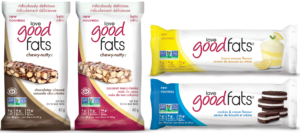 Introducing our new Chewy-Nutty bars with crunchy nuts and a bit of chewiness in two flavours: chocolatey almond and coconut macadamia. Also, two new White Chocolatey bars: lemon mousse and cookies & creme. Keto friendly with only 1-2 g of sugar and clean, wholesome ingredients. You will be blown away!
lovegoodfats.ca
Bob's Red Mill Gluten Free and Organic Oatmeal Cups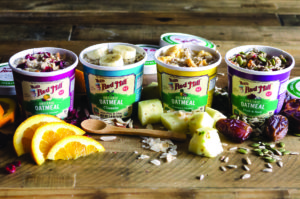 Bob's Red Mill Gluten Free and Organic Oatmeal Cups make it even easier to enjoy the World's Best Oatmeal®. Our grab-and-go cups feature gluten-free oats, flaxseeds, chia seeds, fruits, nuts, and spices. Eight flavours, ready in three minutes!
bobsredmill.com
Optimized Magnesium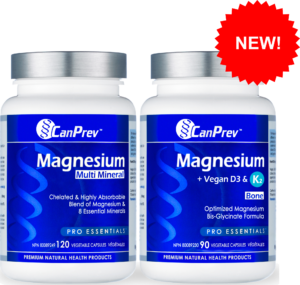 CanPrev Magnesium is designed with you in mind. Choose between capsules, powder, and liquid formulas at the potency that suits your needs. Or pick a goal-specific magnesium: Sleep, Cardio, Malate, ElectroMag and new Bone and Multi Mineral formulas. All pure, readily absorbed, and remarkably gentle.
magnesium.ca; (888) 226-7733
Genuine Health-y kids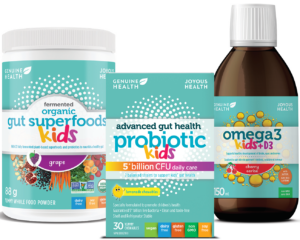 Introducing Genuine Health-y kids supplements, in partnership with Joyous Health! Boost your child's nutritional intake with fermented, organic gut superfoods+ kids, build their healthy gut flora with advanced gut health probiotic kids, and balance their omega-3s with omega3 kids + D3. Give your child the essential nutrition they need for a healthy life.
genuinehealth.com
Grow your Calcium Category with Bone Strength!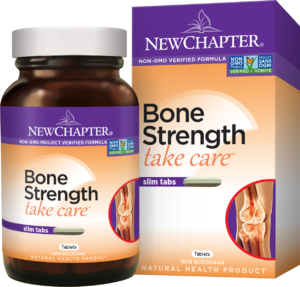 After more than a decade, New Chapter's Bone Strength Take Care continues to drive the calcium market, growing at more than 10x the category over the last year! Contact your Account Manager for information!
newchapter.ca
Fight your cold and flu symptoms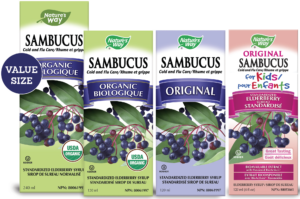 Help relieve your cold and flu symptoms with Nature's Way great-tasting Sambucus. Available in a variety of formulas, Sambucus is an elderberry syrup used in traditional herbal medicine to relieve coughs, sore throats, and help promote fever relief.
natureswaycanada.ca; (800) 665-3414
Herb-e-concept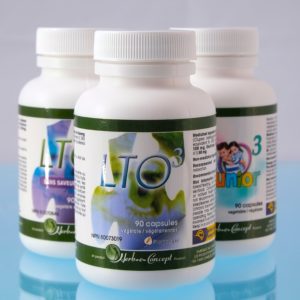 For management of stress, anxiety, and hyperactivity. Helpful for wellbeing, rest, cognitive health, and brain function. Suitable for adults and children. Natural products with proven efficacy through clinical studies of their ingredients. Recommended by therapists and users for over 18 years and a proud success around the world.
herb-e-concept.com
Skillfully designed, active probiotics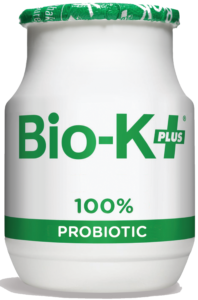 Bio-K+ is trained to thrive inside, providing a minimum of 50 billion live and active bacteria ready to work from the minute it is ingested and through to the intestines, promoting intestinal and immune health. Gluten free, organic, non-GMO, and vegan options available.
biokplus.com
NOW Rosewater Rejuvenating Mist


With a delicate and alluring floral scent, NOW Rosewater Rejuvenating Mist is a soothing and refreshing multipurpose solution that instantly hydrates and revitalizes dry or sensitive skin any time of the year.
nowfoods.ca/beauty-health
Apple Cider Vinegar, Herbified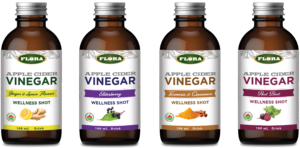 Flora's Apple Cider Vinegar Wellness Drinks take the benefits of apple cider vinegar to the next level. Available in four different blends—Ginger & Lemon, Turmeric & Cinnamon, Elderberry, and Red Beet—these unique wellness drinks pair apple cider vinegar with herbs and select botanicals for just the right mix of refreshment and revitalization.
florahealth.com; (888) 436-6697
Healthier by Nature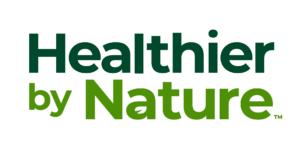 CHFA is proud to present Healthier by Nature, a community created to help educate Canadians on the many benefits of natural health and organic products. Find out more and join the conversation at:
healthierbynature.ca
COTA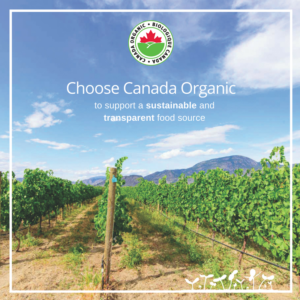 Choosing organic encourages practices that increase biodiversity and reduce negative environmental impacts, while also supporting animal health and welfare. Organic farmers cultivate their soil's fertility, produce healthy food, and support animal welfare. Beyond the farm, the organic standards apply to the preparing, handling, packaging, and transportation of organic products.
canada-organic.ca
Natural Health Flyer Sale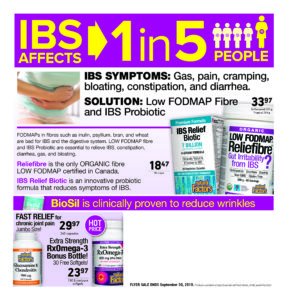 naturalfactors.com
assurednatural.com
Revolutionary "Smart Drug" Improves Memory & Mental Focus!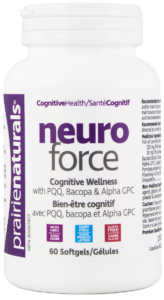 Feeling the brain strain of normal aging and the stresses of daily life? Prairie Natural's Neuro-Force™ with natural-source nootropic "smart drugs" helps you remember better and think more clearly. 
prairienaturals.ca
Back to School Children's Checklist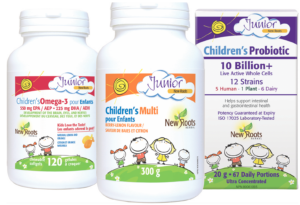 Great tasting Omega-3 Chewables with the EPA & DHA children's brains and bodies require
Comprehensive "Multi" Vitamins in a delicious citrus-flavoured powder to meet their nutritional needs
Versatile broad-spectrum Children's Probiotic for enhanced gut flora production
newrootsherbal.com
Elevated Collagen Made for Women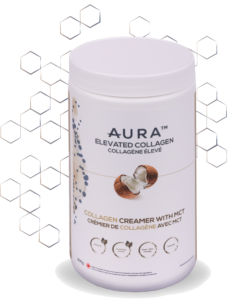 Energize your coffee and smoothies with AURA™ Elevated Collagen. Swiss-sourced collagen, sustainably produced, chemical free, spray dried coconut oil powder (MCT's). A natural boost of energy, protein. Improve your focus, and elevate your day. Keto and paleo friendly.
youraura.ca
PURICA® Immune 7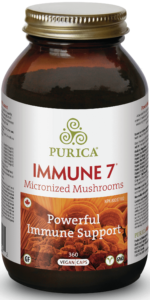 PURICA® Immune 7 is one of the most comprehensive immunomodulating formulas available today. This potent blend of six carefully chosen organic medicinal mushrooms, along with the proprietary blend Nutricol, provides serious immune support. A robust immune system helps to overcome sickness and promotes optimal health. 
purica.com
Emerald Naturals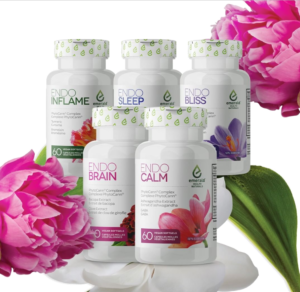 Tapping into nature's purest and most potent elements to create products that instinctively address today's leading health concerns. Our proprietary formulas, driven by science and spirit, empower people of all ages with innovative wellness solutions that keep the mind and body in nature's perfect balance.
emeraldnaturals.ca
Tussiflorin® Thyme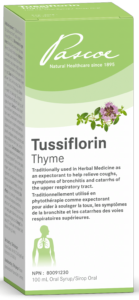 Tussiflorin® Thyme is a great-tasting herbal cough syrup (expectorant) made with pure thyme extract that is suitable for ages 1 and older. Thyme soothes the throat and relieves coughs and symptoms of other disturbances of the upper respiratory tract.
pascoe.ca
Silver Lozenges with Manuka Honey from Silver Biotics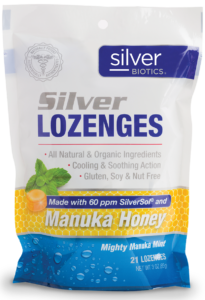 Cold season is knocking at the door! Dealing with an itchy and sore throat or dry mouth? Our newly formulated lozenges are the perfect solution for winter's woes for adults and kiddos. Each of these all-natural and organic ingredients plays a role in the daily support of the immune system.
silverbiotics.ca; (801) 756-1000
The original KETOCUTS™ Ketogenic Fat-Burning Optimizer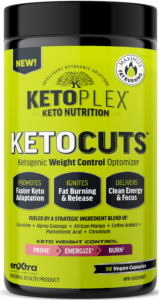 KETOCUTS™ has been scientifically formulated to optimize all stages of a ketogenic lifestyle with critical nutrients, including L-carnitine and pantothenic acid.
Designed to optimize ketosis and fat burning for maximum improvement in lean body composition
Provides a potent lift in clean, sustainable energy with exclusive use of EnXtra® Alpinia galangal
Utilizes a clinically validated combination of EnXtra® and 99% pure Coffea arabica isolate
nuvocare.com
VegiDay® Raw Organic Plant-Based Protein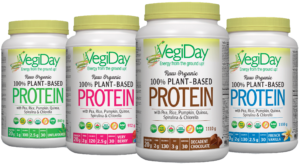 VegiDay® Raw Organic Plant-Based Protein is the only 100% organic, vegan protein powder featuring:
Six raw protein sources: pea, rice, pumpkin, quinoa, spirulina, and chlorella
100% organic—even the flavours and sweeteners
Full spectrum of essential amino acids
Certified clean, non-GMO, and gluten free
20 g of protein per serving
Four delicious flavours: French Vanilla, Decadent Chocolate, Very Berry, and Unflavoured
myvegiday.com; (888) 826-9625