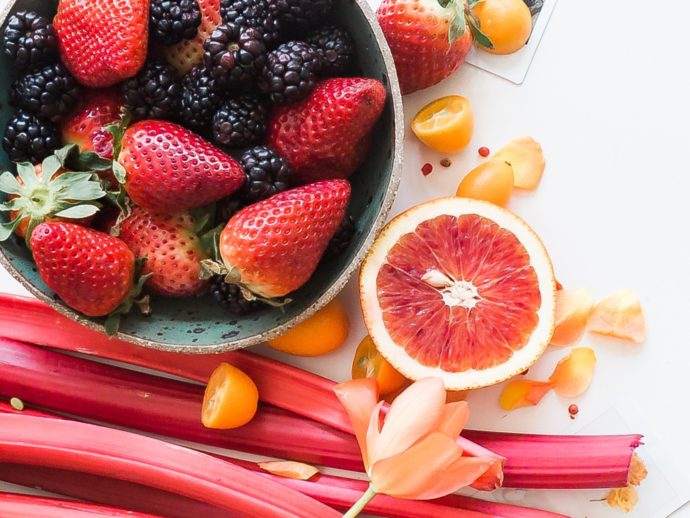 Every Kid Needs a Big Friend—Nutritious Supplements for Your Children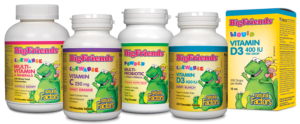 It's easy to get brightly-coloured, sugar-loaded children's supplements made with animal products. Our children deserve better! Natural Factors Big Friends Children's Supplements are hypo-allergenic, containing no animal products, artificial colours, preservatives, dairy, starch, wheat, or yeast; just a complete range of high-quality vitamins and minerals.
naturalfactors.com; (888) 566-4404
Feel the difference with Whole Earth & Sea multis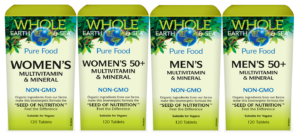 These Pure Food formulas are specially designed to meet the needs of both younger and more mature men and women.
Raw, whole food bioenergetic formula
Made with farm-fresh, organic, and sustainably grown non-GMO ingredients
Suitable for vegans and vegetarians
Available in 60 and 120 tablet sizes
wholeearthsea.com; (888) 566-4404
Ester-C® Energy Boost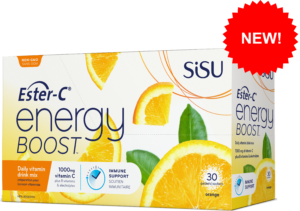 Exciting NEW look, same
amazing formulas!
Daily vitamin drink mix with 1,000 mg of immune-boosting Ester-C®
Energizing B vitamins and electrolytes
for hydration
NEW Variety pack containing all four thirst-quenching flavours
sisu.com; (800) 663-4163
Clean collagen by Genuine Health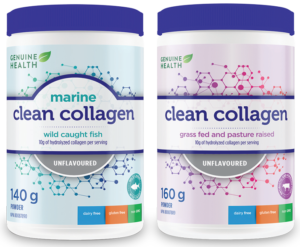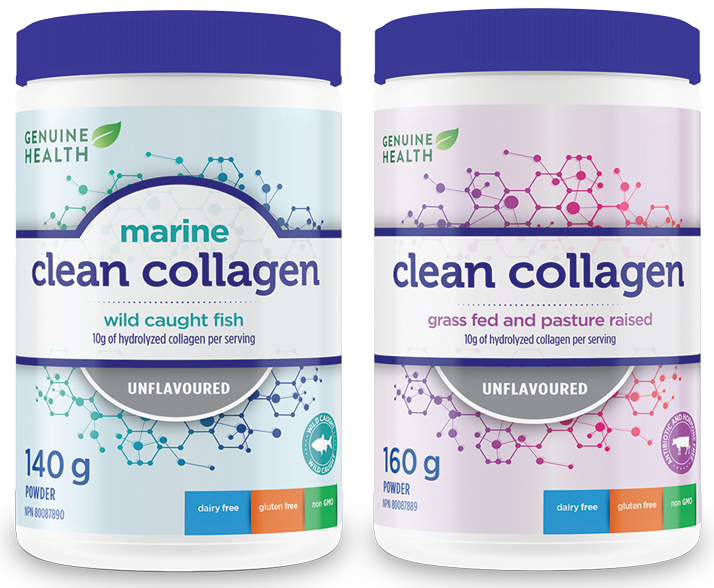 Clean collagen gives you 10 g of pure, hydrolyzed collagen from grass-fed, pasture-raised USDA cattle or sustainably sourced, wild-caught fish from the North Atlantic. Both options are available in unflavoured and lightly flavoured water enhancers. Non-GMO, dairy free, and gluten free.
New! Aquatein sustainable superprotein for a healthier planet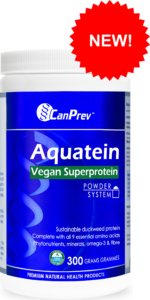 Aquatein is not just a protein. It's a superprotein—a vibrant green powder rich in phytonutrients, minerals, omega-3, and fibre. This unique, high-protein food is sustainably cultivated from duckweed. Blend, shake, or stir it into your favourite beverage, smile, then drink in the possibilities for well-rounded health and a healthier planet.
canprev.ca/aquatein; (888) 226-7733
NOW organic oils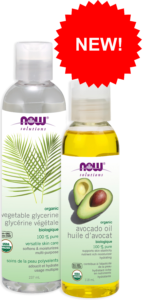 New organic oils are available!  Pure, organic vegetable glycerine, an outstanding moisturizer and skin cleanser, also provides softening and lubricating benefits. 100% pure and organic avocado oil is a natural, nutrient-rich oil that keeps the skin supple while thoroughly moisturizing and softening stubborn, dry skin.
Herb-e-concept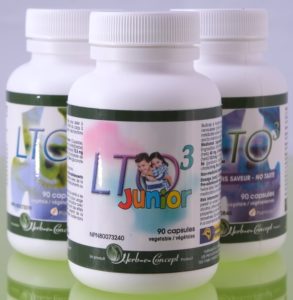 May help to manage stress, anxiety, and hyperactivity. Helps with general well-being, rest, cognitive health and brain function. Suitable for children under 45 kg (100 lb). Made from natural products with proven efficacy through clinical studies of their ingredients. Recommended by therapists and users for 13 years, worldwide.
VegiDay® Raw Organic Plant-Based Protein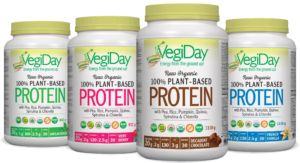 VegiDay Raw Organic Plant-Based Protein is a 100% vegan protein powder featuring pea, rice, pumpkin, quinoa, spirulina, and chlorella. Packed with phytonutrients, this non-GMO, soy- and gluten-free formula contains 20 g of protein per serving and can be easily added to shakes and blender drinks. Available in four delicious flavours: French Vanilla, Decadent Chocolate, Very Berry, and Unflavoured.
myvegiday.com; (888) 826-9625
Beautiful Hair from Within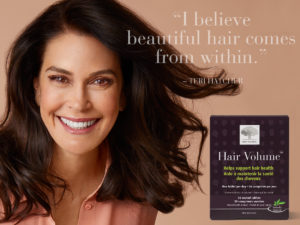 Hair Volume is the world's leading hair nutrient tablet. Made in Sweden with patented ingredients, it's clinically studied and recommended by nine out of 10 users. Available at participating pharmacies
and online.
Echinaforce Junior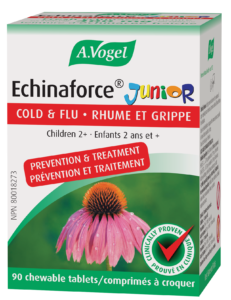 Clinically proven, safe, and effective cold and flu prevention and treatment
Reduces symptoms, duration, and complication risk by 65%
Cuts antibiotic use by 76%
Made from fresh, organic, GMO-free echinacea
Great taste that kids love!
For asges 2+
avogel.ca; (800) 361-9486
Prostate Perform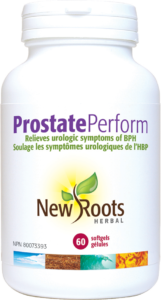 Our industry-leading formula features potency-validated nutraceuticals which target urologic symptoms of benign prostate hyperplasia (BPH). Prostate Perform can deliver relief for weak flow, incomplete voiding, frequent urge to urinate, and disruptive nocturia (nighttime urination).
newrootsherbal.com; (800) 268-9486
Collagen Care Repair Shampoo and Conditioner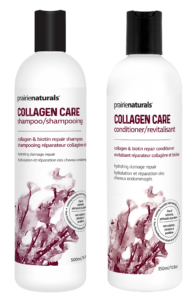 Collagen Care Repair Shampoo and Conditioner offer body, volume, and shine to fine and limp hair. Biotin and marine collagen help infuse each strand of hair with moisture, stability, and fullness. Collagen Care Repair hair care nourishes your locks while also providing intense hydration.
New Chapter launches new and improved Probiotic All-Flora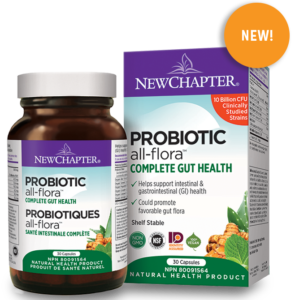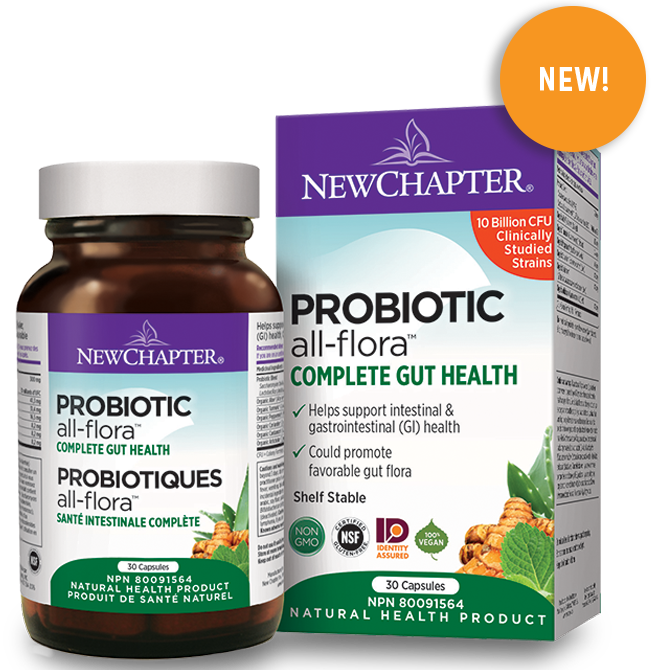 New Chapter rejoins the probiotic space with Probiotic All-Flora. This advanced probiotic formula delivers optimal CFUs of two clinically studied probiotic strains, plus beneficial yeast with a prebiotic support system of fermented aloe and peppermint. Non-GMO, certified gluten free, and 100% vegan.
Ener-C Sport—Hydration is Half the battle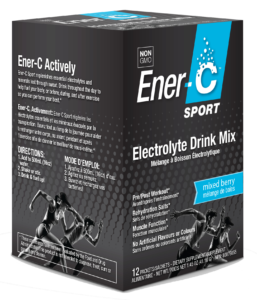 Ener-C Sport refuels your body and active lifestyle by replenishing essential electrolytes and minerals lost through sweat.  Ener-C Sport is formulated with all-natural ingredients, low in sugar and certified non-GMO. Ener-C Sport is designed to use pre-, during, and post-exercise to keep you performing at your best.
Prairie Naturals Organic Bone Broth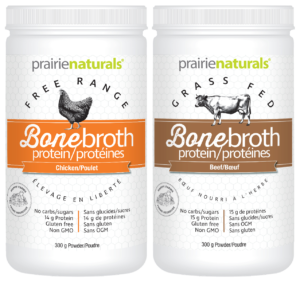 Prairie Naturals Organic Bone Broth is dairy free, non-GMO, paleo friendly, gluten free, antibiotic free, and non-allergenic with no MSG or preservatives. Bone broth is a rich source of collagen protein, amino acids, minerals, and connective tissue building nutrients.
Optimized Magnesium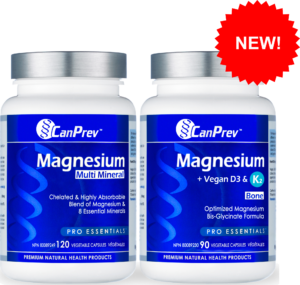 CanPrev Magnesium is designed with you in mind. Choose between capsules, powder, and liquid at the potency that suits your needs. Or pick a goal-specific magnesium: Sleep, Cardio, Malate, ElectroMag, and our new Magnesium Bone and Multi Mineral formulas. All pure, readily absorbed, and remarkably gentle.
magnesium.ca; (888) 226-7733
BrainBurst! New from Innovite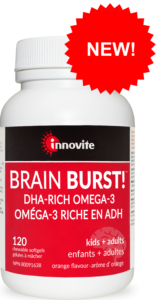 Designed for kids and your inner child, every flavourful dose is bursting with brain-boosting DHA. BrainBurst helps support brain, nerve, and eye development in children and bolsters adults' cognitive health. These yummy chewable softgels are for kids of
all ages.
innovitehealth.com; (888) 226-7733
EstroSense® from WomenSense®—Hormone Balancing Therapy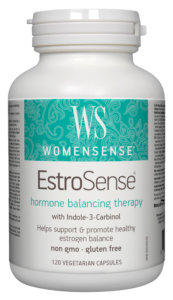 EstroSense is a complete natural formula containing calcium D-glucarate, indole-3-carbinol, green tea extract, turmeric extract, rosemary extract, lycopene, sulforaphane, and milk thistle seed extract. Health care practitioners recommend EstroSense to help promote healthy estrogen metabolism. EstroSense is also a source of antioxidants for the maintenance of good health.
womensense.com; (888) 826-9625
Probiotic Family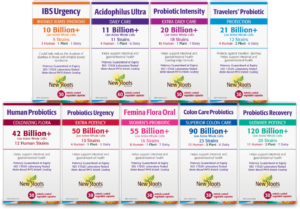 Our family of enteric protected probiotics spans a wide spectrum of therapeutic applications which include daily maintenance, relief from symptoms associated with IBS, protection against travellers' diarrhea, post antibiotic replenishment of intestinal flora, and more.
newrootsherbal.com; (800) 268-9486
HairFuel™ Hair Loss Prevention Nutrition

HairFuel™ is the only natural hair supplement proven to help reduce hair  loss by up to 50% after just 12 weeks while significantly improving hair health, volume, and density in just 6 weeks. HairFuel™ utilizes a breakthrough nutrient complex that acts directly on the dermal papilla, the living engine of hair growth, to stimulate hair
follicle activity.
NEW! Gogokids™ Probiotics Complete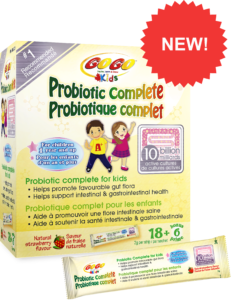 Let kids be kids! Gogokids™ Probiotics Complete is a delicious probiotic powder in convenient sachets with 10 billion CFUs and four healthy strains per dose. Recommended for children's well-being, Gogokids Probiotics Complete™ protects and provides for life-long gut health, eases constipation and IBS, and improves immune system. Non-GMO and gluten free.
gogokids.ca; (866) 857-1228
Super-bad cold? Meet super-natural remedy!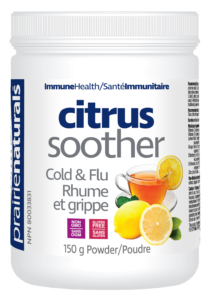 Citrus soother is an all-natural cold and flu remedy that contains no acetaminophen. When it comes to fighting colds and flu, nothing has a more soothing and protective effect than a hot lemon, honey, and
ginger drink.
Sore Muscles? Anxious? Heart Concerns?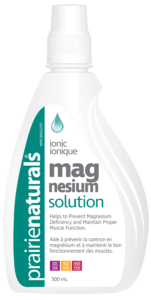 Prairie Naturals Magnesium Solution provides fast-acting relief from the many common symptoms of magnesium deficiency. Sodium benzoate free, yeast free, simple to take, easy to absorb, and fast-acting. prairienaturals.ca
Fermented organic vegan proteins+ by Genuine Health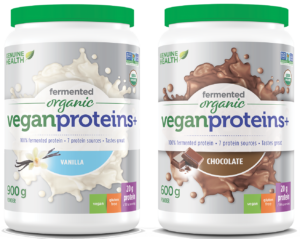 Fermented organic vegan proteins+ gives you 20 g of plant-based protein in each scoop without the bloat! USDA organic and non-GMO project verified.