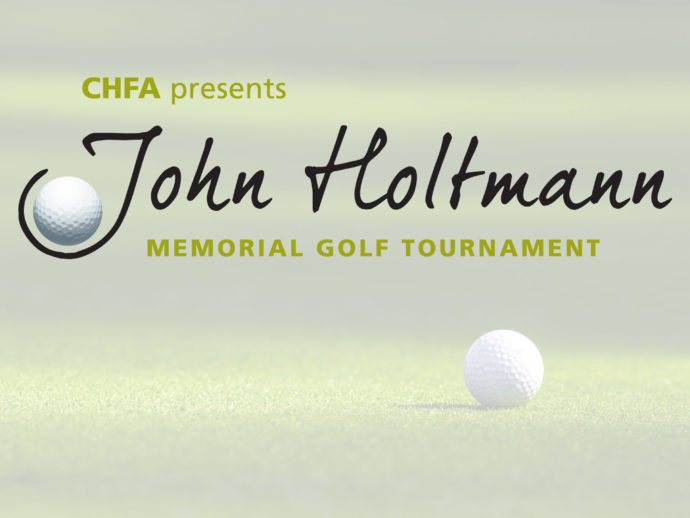 If you've been thinking about joining your fellow CHFA Members at this year's John Holtmann Memorial Golf Tournament, be sure to register today to avoid disappointment. With only four foursomes remaining, this event is sure to sell out in the coming days.
We're planning lots of great activities to make this day a memorable one. You'll have many opportunities to win great prizes with four hole-in contests, including $10,000 cash, a Disney vacation for four, a Caribbean cruise, and a VIP Sports Fan Experience to attend the sporting event of your dreams. We'll also be presenting prizes for best foursome, most honest foursome, closest to the pin, and longest drive. The day is shaping up to be one of our best tournaments to date so don't miss out on your opportunity to join in!
There are also a number of sponsorship opportunities available that will provide your company with recognition both on and off the green. Our goal is to surpass last year's charitable donation of $15,000 to Community Food Centres Canada, and we can't do it without your support. Consider sponsoring today! The sponsorship package is available here, or contact Dave Lemay from CGT at dlemay@cgtgolf.com for more details.
Registration: 10:00 am
Lunch: 11:00 am
Shotgun start: noon
Reception: 5:00 pm
Dinner: 6:00 pm

About the tournament
The 2018 golf tournament returns to Royal Ontario Golf Club on June 7, 2018. This annual charity event is held in honour of our friend John Holtmann, who served on the Canadian Health Food Association's Board as Director and Board Chair and, in 2010, was inducted into the CHFA Hall of Fame. The golf tournament serves as a great opportunity for us to come together for a relaxing and fun day and is also a key fundraiser for Community Food Centres Canada. In 2017, we raised $15,000 for this amazing organization and hope to surpass that goal this year.