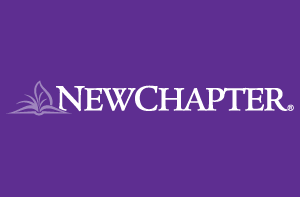 New Chapter is excited to announce their partnership with Joy McCarthy! Joy McCarthy is the inspiring certified holistic nutritionist (CNP, RNCP) and founder of Joyous Health.
Bestselling author of JOYOUS HEALTH: Eat & Live Well without Dieting (Penguin Canada, 2014), she is also a faculty member at the Institute of Holistic Nutrition, an international speaker, and regular contributor of her health expertise to many North American publications and television and radio shows.
As an advocate for high quality, organic, Non-GMO Project Verified, and fermented foods and supplements, Joy's passion and expertise are a natural fit for New Chapter.
Meet Joy at CHFA West!
Joy will be joining New Chapter at CHFA West for an educational seminar focused on "Engaging Millennial Moms through Social Media".
Today, one in five moms in North America is a millennial. As a segment, they are highly connected, having an average of 3.4 social network accounts and spending 17.4 hours per week on those sites. They are interested in natural health for themselves and their family, and millennial moms are often highly sought after for their advice.
Join us to learn how to effectively engage this emerging demographic, and receive a free copy of Joy's book, JOYOUS HEALTH: Eat & Live Well without Dieting
Friday, May 13 at 3:15 pm
Vancouver Convention Centre
For more information: https://www.chfa.ca/en/chfa-west/product-education.html