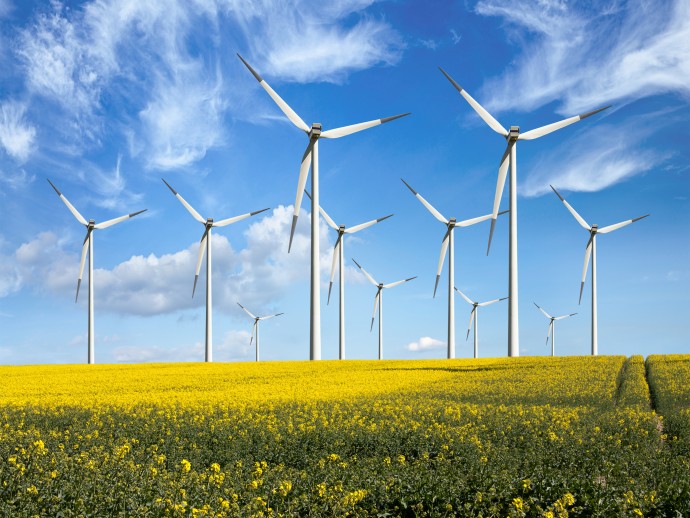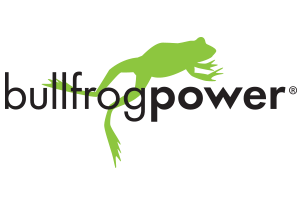 "Oftentimes, many in the health and wellness industry become so focused on the quality and transparency in the products we sell that we sometimes forget to look around us. We forget to make sure that we are operating our businesses as sustainably as they possibly can be," says Ellen Wheeler of Alive Publishing Group. "It's not a fault per se; it's just something that I think we can all be more mindful of."
The good news is greening our facilities from the ground up has become very simple. Today, there are experts in many fields that can ensure we are using the most environmentally sound building materials, energy efficient heating and cooling systems, sophisticated recycling programs, innovative manufacturing processes, and so on.
One simple way to begin operating more sustainably today is through green energy. Bullfrog Power, Canada's 100% green energy provider, for example, makes it easy for businesses to sign on for green electricity.
Founded in Toronto, Ontario, Bullfrog has grown across Canada and now provides a green energy choice to all Canadian homes and businesses coast to coast. To learn how this works, click here.
Across Canada, Bullfrog's green electricity comes from a blend of wind and low-impact hydro power sourced from new Canadian renewable energy facilities.
The organization also offers a green natural gas choice, which is biogas sourced from a methane-capture project at a landfill in Quebec.
Bullfrog has earned the support of leading environmental and health groups including WWF-Canada, the David Suzuki Foundation, and The Lung Association. Working with more than 1,200 small to large enterprises across Canada on greening their energy footprint, Bullfrog is proud to partner with a wide variety of companies in the health and wellness industry. Some of Bullfrog's champions in this space include Ascenta Health headquartered in Nova Scotia, Renew Life based out of Ontario, and Vega from British Columbia.
Alive Publishing Group—the organization that owns and operates thrive—has been a Bullfrog Power customer since 2013. An innovative company with a vision of a renewably powered future, Bullfrog also uses the support of its customers to help build new, community-based green energy projects all across Canada, such as solar panels on schools and community centres, a biogas facility at the Toronto Zoo, and renewable energy projects with First Nations communities.
Alberta-based grocer, Community Natural Foods, which specializes in providing fresh ingredients and produce has been working with Bullfrog Power since 2008, choosing green energy for its three stores and head office. A big selling point for Community Natural foods is Bullfrog's commitment to supporting local green energy projects.
"Bullfrog has invested more than $1.5 million in 60+ projects across Canada, 10 of which are local to Alberta," says Bruce Martin, President and CEO of Community Natural Foods. "We're proud to be working with Bullfrog Power, helping transition Canada to a clean energy future."
Signing on for Bullfrog Power's green energy is very simple; learn more about the benefits of green energy at bullfrogpower.com today!