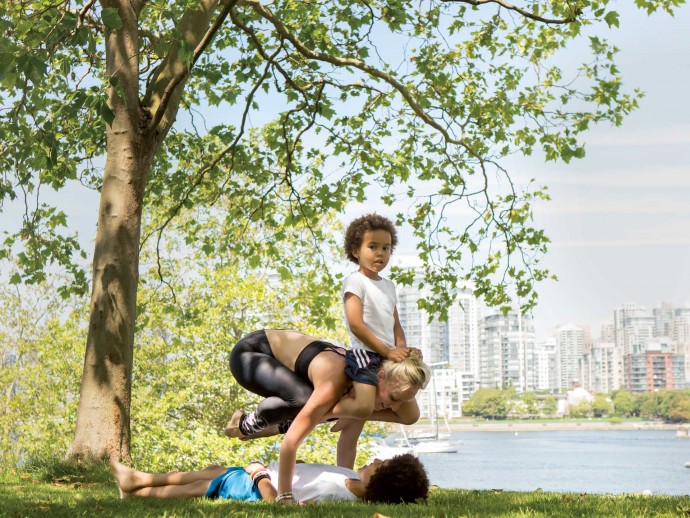 In your September issue of alive, we'll focus on family—and on getting involved. We'll have lots of great ideas to get everyone together—from fun forays to the local market where kids can explore and help choose healthy local foods, to kid-worthy adventures in your own kitchen to create recipes everyone will love!
Because it's September, we're also looking at how we can get the whole family ready—from real-life sleep tips and time-management techniques to prepping ourselves for the inevitable onslaught of germs and health issues that heading back to school brings.
We also present some fun family ideas to pry everyone away from the screen and get fit together. It's back to class—fitness class—for adults too, so we cover the latest in creative fitness options.
And in the alive kitchen, we're getting together for a crowd-pleasing potluck—with wow-worthy contributions from five social stars.
---
Natural care kits
This is a handy guide for readers who don't want to let feeling hangry or being bitten by mosquitoes ruin time with family. We present suggestions to create a natural care kit that includes must-have herbal remedies and kid-friendly snacks.
---

6 ways to help busy kids thrive
Busy kids can be a challenge—they may have issues sitting still, completing a task, or falling asleep, which can be exhausting for parents. These natural tips will help readers discover how to nourish their child's nervous system and help them thrive.
---

Back to fitness school
For those who find traditional gyms a little boring, booking a fitness class can be the answer—they can be entertained and motivated like never before. Try some of this fall's must-try exercise classes.
---

The brunch club
Turn a leisurely Sunday morning into an excuse to cook together as a family. These recipes are so versatile, they're easy enough to cook at the last minute or, to plan ahead, they can be prepped in advance and reheated.
---
We bring you all this—and much more—in the September issue of alive.