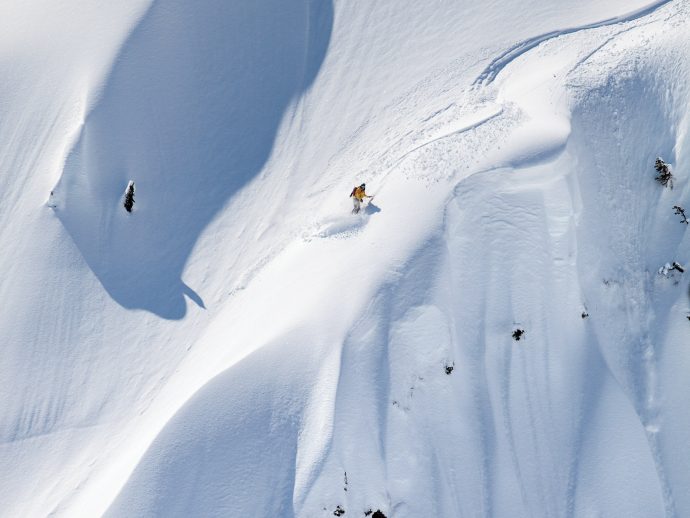 In November, we're heading outside for winter adventure!
We caught up with some amazing winter athletes who take winter sports to new heights of adventure. As the forests and mountains transform into a pristine winter wonderland, these athletes' adrenaline-filled stories reveal just how much we're missing if we stay bundled up indoors.
Writer Nikki Bayley shares some advice from experts on how we can find our own winter adventure—in some unique—and maybe not so unique—ways. Our exercise guru Mike Foston tells us how to get winter-ready with warmup tips to prepare for the mountains and trails, while beauty writer Leah Payne helps us take care of our hair in the sometimes harsh winter conditions.
When you come in from your winter adventure, embrace some hygge, the Danish concept of coziness, connection, and comfort. Tuck into some warm nourishing drinks with unique beverage recipes from writer Marie White, and then try out Allison Day's scrumptious Scandinavian menu ideas.
While we're in the alive kitchen, Matthew Kadey's telling fish stories (along with recipes) about the fresh catches you might look forward to from your ice fishing adventures this winter. We'll also be sharing some inspiring recipes from Joy McCarthy's best-selling cookbook, Joyous Health.
---
  
Need a boost?
Gearing up for winter adventure means planning ahead to avoid getting laid up with a cold or flu. Whip your immune system into shape with these natural enhancers, and enjoy unbeatable winter wellness.
---

Thriving with diabetes
Diabetes: a potentially debilitating and deadly disease affecting 11 million Canadians, with no known cure. What are the implications for those living with the disease? In this story, two Canadians reveal how they're still going strong, years after their diagnosis.
---

Balance in motion
Balance is an integral component of living well with diabetes. As we head into November's Diabetes Awareness Month, we examine holistic ways to embrace the cold winter months without slipping down an icy slope of poor diet and lifestyle patterns that will derail blood sugar balance.
---

Warm up to sesame
Sesame seeds deliver a mighty taste and nutritional punch that belies their diminutive size. Want to work these little wonders into everyday cooking? Try these easy dishes, such as Turkey Breast Cutlets with Sesame Gremolata or Sesame Apricot Blondies.
We bring you all this—and much more—in the November issue of alive.