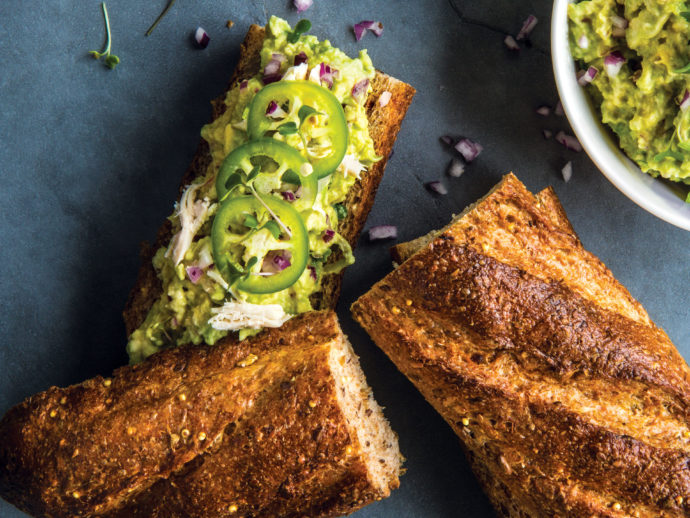 In March, we're going to get growing!
It may be early in the season for some of us to actually start planting seeds, but there's nothing stopping us from planting the seeds of ideas. From fleeting thoughts of fancy often come lasting inspirations.
In our March 2017 issue of alive, we'll be talking to some innovative growers, like Michael Ableman, co-founder and director of a unique urban street farm venture that has grown since its beginnings in 2009 into a thriving multi-farm enterprise that employs local residents of the Downtown Eastside of Vancouver.
Irene McGuinness, recipe developer and cook extraordinaire-turned-farmer, provides us with some lessons learned about building a prosperous hobby farm and shares some of the delicious rewards of her labour in her own garden-to-table recipes.
Carol Pope, expert organic gardener, shares some unique inspirations for space-constrained wannabe gardeners, and Nikki Bayley takes us on a tour of farm-to-table restaurants to share their locavore inspirations.
We talk about personal growth, through grit, resilience, and perseverance, and we'll also focus on health subjects close to men's hearts, with plenty for the men to share with the women in their lives too.
---

4 ways to fan the flames
For clients who are looking to heat things up in the bedroom, simple diet and lifestyle changes can help them find more of what they're looking for between the sheets.
---

All aboard the gains train!
Strong is the new strong. Increasing our strength and muscle tone has benefits in any stage of life that extend far beyond just having a rockin' beach bod. We provide exercises to build muscle at every life stage.
---

Injured in action?
No one who participates in sport is immune to injury. What we can control are the actions we take following an injury to lessen its impact. There's more than just ice and rest to get you up and running again.
---

Growing strong from boyhood to retirement
As guys grow up, they face many different situations that could affect health. Think of this as a crystal ball into the future, with helpful tips on how to stay strong and healthy at every life stage.
We bring you all this—and much more—in the March issue of alive.