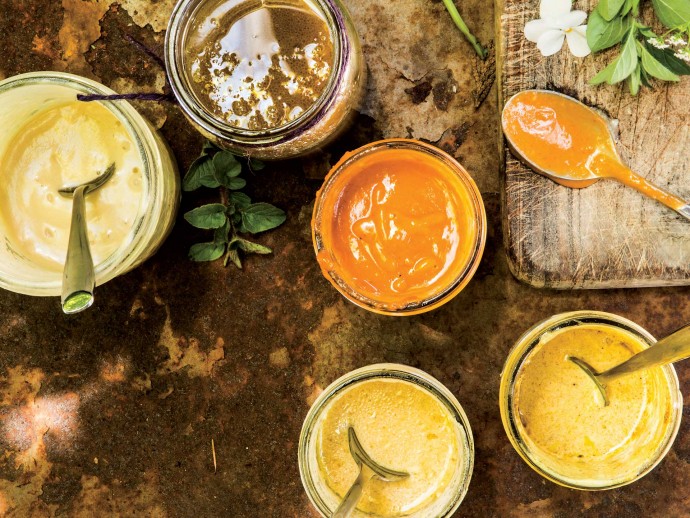 There's no better way to feast in the sun than with a summertime grill. In our July issue, alive goes outside with a guide to backyard entertaining that will have you clamouring to get outdoors. From grilled salads to mouthwatering burger variations, and a grilled plum crisp to sweeten the deal, these outdoor recipes are flipping good!
You'll also read about balance—women's hormonal balance from puberty to pregnancy and beyond; how stress affects hormonal balance; and even exercises for balance and bone strength.
Inside, in the alive kitchen, we're getting down to basics with creative DIY vinaigrettes to cap off a great summer salad. Plus, we're hydrating with deliciously infused water recipes that will make you wonder why anyone would depend on sugar-laden soft drinks to quench their summertime thirst.
---

Thyroid health and fertility
Hypothyroidism can be a serious issue affecting fertility, yet it's often misdiagnosed. Fortunately, you can watch for these common signs and symptoms and use several natural therapies to correct the problem.
---

9 best uses for tea tree oil
Armed with a few glass bottles, water, and 100 percent tea tree oil, you can be your own summertime apothecary. Try our 9 uses for tea tree oil and find out why we think everybody should have this antibacterial, antifungal, antiviral, and anti-inflammatory oil in their cabinets.
---

Water-wise gardening
Is your summer garden looking thirsty? During the warm, drier days of summer, home gardens may experience the effects of residential water restrictions. Learn how to conserve water while helping plants thrive.
---

Begin with the basic vinaigrette
As we near the halfway point of summer's salad days, it's time to switch things up. By riffing on one master vinaigrette recipe, you can make four unique salads for revamped lunches, picnics, and dinners.
---
We bring you all this—and much more—in the July issue of alive.