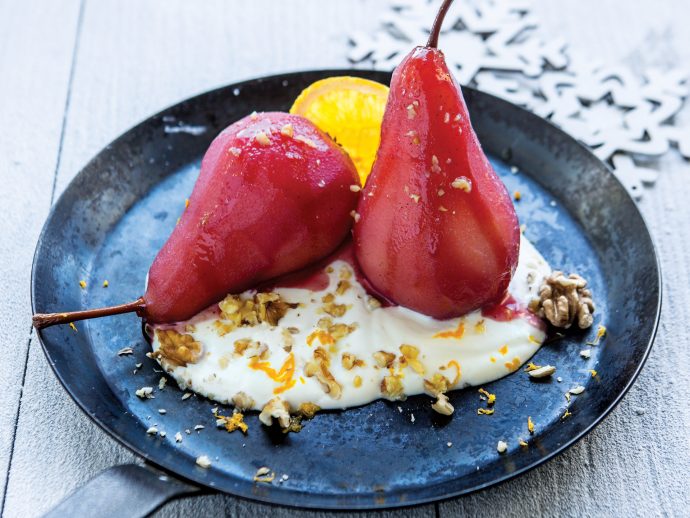 In December, we're getting social!
From delectable amuse-bouches (small confections to whet the appetite ), to fabulous centrepiece holiday entrees, to next-level holiday baking ideas, we've got you covered for all your seasonal soirees!
In our December issue of alive, we're catching the spirit of the season—but preferably not the various bugs that often catch a ride to social gatherings … or the bus, or the shops, or the office …
Some of the common culprits that open the door to these opportunistic—and unwelcome—party-crashers include sleep problems, stress, and lack of nutrients. Patti Barnes, a busy mother of five who knows her way around sleep issues and stress—also knows a thing or two about sleeping on the go.
Dr. Rita Patel shares some expert advice about how to steer clear of colds and flu, science writer Kristina Campbell helps us keep our gut bugs happy, and trainer Brendan Rolf keeps the stress at bay with holiday-inspired 10-minute workout suggestions (reindeer push-ups anyone?).
---

Social exercise
Ever thought about using social media to help achieve your goals? If you've ever told a friend that you've set a weight loss goal, you'll know the power of social accountability. Kinesiologist and personal trainer Michelle Roots tells us how to use social media as a valuable motivation tool.
---

Healthy holiday makeup
The holiday season offers a great excuse to play with fun and dramatic makeup looks. These glam holiday makeup looks can be achieved using natural, nontoxic products found at natural health retailers. With the help of two makeup artists, we show you how it's done.
---

Spread holiday joy—not seasonal germs
The holiday season is a chance for us to spend time with friends and family, but it can also be a time of busyness and stress. How do you make it through the holidays without getting sick? We provide some diet and lifestyle tips to help you enjoy the season.
---
Next-level holiday baking
There's nothing sweeter than spending time with those you love during the holiday season, even more so when decadent-looking yet healthy desserts are on the table. With tips and tricks to help you master the natural baking game, these next-level holiday desserts are sure to wow anyone.
We bring you all this—and much more—in the December issue of alive.