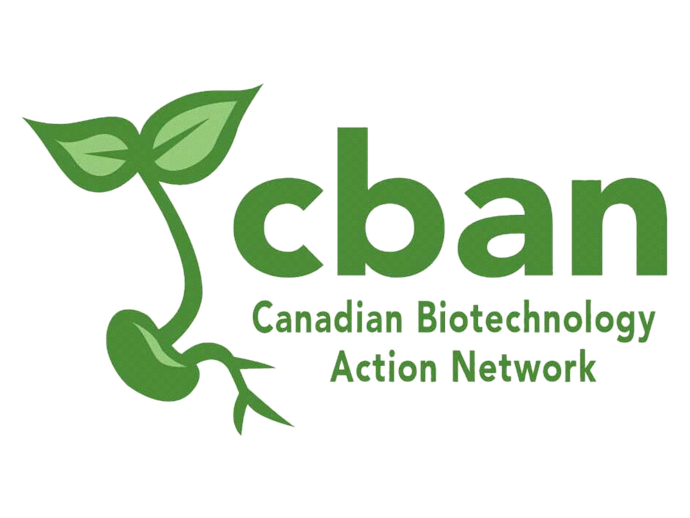 On Wednesday, May 17, members of Parliament voted on Private Member's Bill C-291 for mandatory labelling of genetically modified (GM) foods.
"Labelling is necessary for transparency and traceability in our food system," said Lucy Sharratt of the Canadian Biotechnology Action Network. "Canadians want to know where GM foods are in their grocery stores."
Polls over 20 years consistently show that more than 75 percent of Canadians want GM foods labelled. Health Canada's 2016 survey put this number at 78 percent.
"Why are Canadians being kept in the dark? Who will go shopping with me to tell me which foods are GM?" said 17-year-old Rachel Parent, founder of the group Kids Right to Know. "In our democracy, I expect our members of Parliament to vote for the wishes of Canadians."
Private Member's Bill C-291 was sponsored by Member of Parliament Pierre-Luc Dusseault (Sherbrooke, Quebec).
"Labelling in Canada is long overdue," said Thibault Rehn of the Quebec network Vigilance OGM, "It's time Canada caught up with the rest of the world and labelled GM foods."
Sixty-four countries around the world have mandatory labelling of GM foods.
"Consumers want to make informed decisions and deserve transparency and accessible information to do so," said Kate McMurray of The Big Carrot Natural Food Market in Toronto.
The federal government does not track which GM foods are on the market.
"Labelling is urgently needed, including because the first-ever GM fish could be sold in Canada soon," said Leo Broderick of the Council of Canadians.
The world's first GM food animal—a GM Atlantic salmon—could be sold in Canada as early as 2018. A GM apple and GM potato have also recently been approved in Canada, but are not yet on the market.
"Choosing which foods we put in our bodies is a personal, intimate decision, and our elected representatives need to respect the wishes of the vast majority of Canadians by providing the information necessary to make that choice," said Aube Giroux, documentary filmmaker and director of the feature film Modified, being released in September. "Everyone deserves access to this information."
For more information: Lucy Sharratt, Canadian Biotechnology Action Network, (613) 809-1103; Kate McMurray, The Big Carrot Natural Food Market, (416) 466-2129; Leo Broderick, Council of Canadians, (902) 894-4874; Aube Giroux, documentary filmmaker, (902) 402-8579